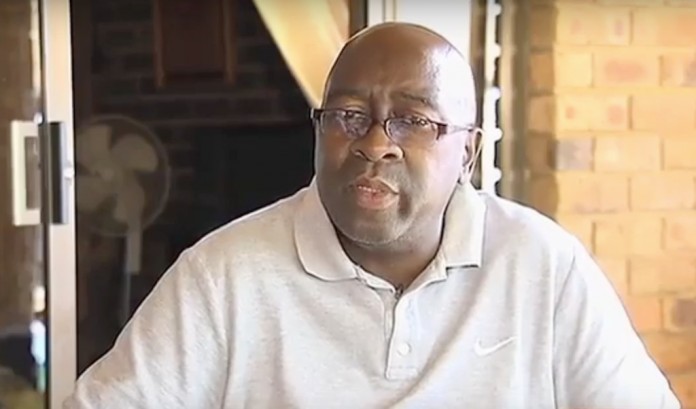 Nhlanhla Nene, the finance minister who was sacked in December by President Jacob Zuma, causing the financial market and the rand to plummet, has broken his silence for the first time, suggesting he will take up a new job shortly. "Watch this space," he said.
In the exclusive interview with eNCA, Nene said he had been spending the four months since his removal with his family, gardening and working with a local hospital whose board he is chairman of. Nene's farm, as it happens, is barely 25 kilometres from Zuma's Nkandla residence.
Watch the interview with Nene:
Nene said he found out about his removal from office on the day he was sacked, 9 December. He said that while he didn't anticipate his removed, it was "in the nature of our deployment". "I used to say jokingly that ministers are not deployed for five years, they are deployed for 24 hours."
Asked how long his meeting with Zuma lasted, Nene laughed and said, "It was very short." Nene said that "As a loyal cadre you do not question the president's wisdom", although he admitted that he was "a bit taken aback by the magnitude" of the shock in the market after his sacking.
Nene refused to be drawn out on questions whether his sacking had to do with standing up to Zuma on South African Airways and the nuclear power deal.
Regarding the job with the BRICS bank that Zuma had suggested that Nene would be taking at the time of his removal, Nene said in the interview, "Unfortunately I have not heard from the bank."
Zuma had said at the time that Nene's removal had been caused because of the need to send nominations to Shanghai for the head of the African regional centre of the New Development Bank/BRICS Bank, to be based in Johannesburg
Despite repeated urging by the interviewer to disclose what job he would be taking, Nene said it was up to the employer to make the announcement, but he could say that his time gardening would be ending soon.
Asked about the Guptas, and the fact that Nene's deputy, Mcebisi Jonas, had made a statement that he had been approached by the Guptas two weeks before Nene was sacked, offering him Nene's job, Nene refused to say more than it was a matter that the ANC was "being looked into" at the moment.
"It was quite surprising that anyone outside government could offer a position inside government to someone," he said.
Nene said he bumped into the Guptas at public gatherings but had never been asked by them to do anything.
He said that his relationship with Zuma remained professional, and he was grateful to Zuma and the ANC for giving him the opportunities he had, because otherwise he would not have been getting the offers he has been getting.
MORE
Ex-Finance Minister Nene Joins Board of Allan Gray