Jeremy Olivier may not have won South Africa's first The Voice tonight – that honour went to Richard Stirton – but the Top 4 contestant still walks away feeling like a winner, with a wealth of experiences that have made this journey unforgettable.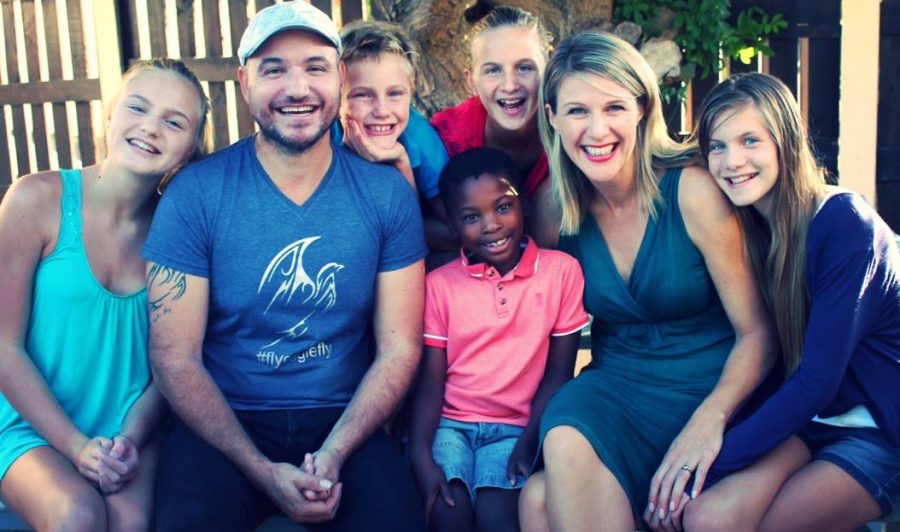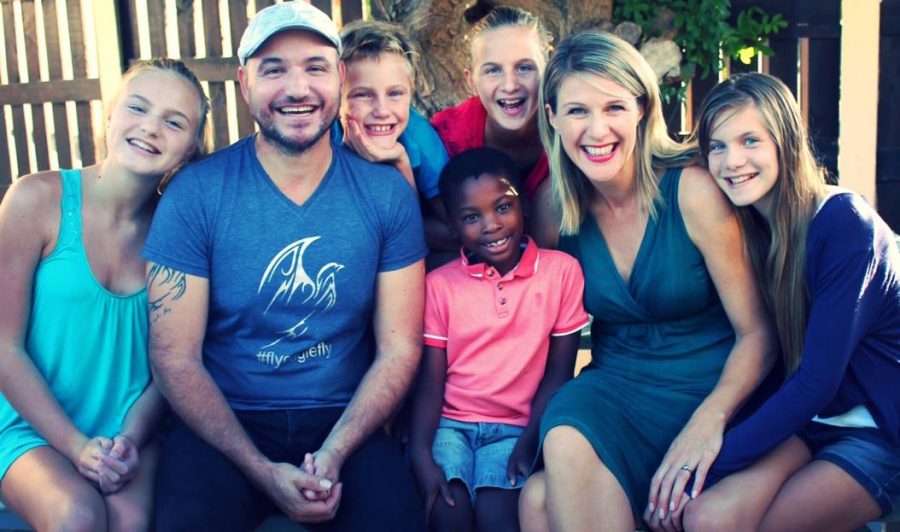 Jeremy and his wife Nicole, who have five children, first came to the attention of SAPeople followers a couple of years ago when they turned the tale of two tragedies into a beautiful song – called Beautiful.
About six years ago, Nicole lost twins (and almost her own life) through a traumatic miscarriage… at the same time that a little boy was found abandoned at birth.
Months later they received a call about the young child and were stirred so deeply that they went to meet him. It was love at first sight. The family adopted the baby – Noah – and according to Nicole, he has become "the most beautiful blessing to our family".
Watch Video: Beautiful… performed by Jeremy Olivier
Jeremy's journey on The Voice SA has been as filled with loving, incredible moments… from the beginning when all four judges were on their feet during the blind auditions as Jeremy performed 'All of Me'.
And on Mother's Day, a couple of weeks ago, Jeremy touched so many when he sang a very special dedication to his mom – Oliver Mtukudzi's 'Neria'…
Nicole says: "They lost Jeremy's dad tragically in 2013 and this song has been her lifeline, so he decided to take the risk and go off the Top 40 list to dedicate this special song to her. The response was overwhelming!"
Oliver Mtukudzi himself was blown away, and Jeremy enjoyed an "amazing moment" in the green room with Ladysmith Black Mambazo (who were the featured act on the show that evening) surprised him by joining in on his rehearsal. Jeremy said: "It was a deeply moving experience."
Jeremy may not have won the title tonight, but the success of his blind audition will go down in history – he was recently chosen by The Voice Global for being one of the best 4 chair turns of all the shows world wide!!!
And this week, Oliver Mtukudzi himself turned up at The Voice SA auditions to lend his support to Jeremy. Apparently he is now talking about recording and touring with Jeremy…
Nicole says: "I can't believe it! #DreamsComeTrue."
Dreams are also coming true for the other contestants on The Voice SA. Former expat Gavin Edwards came second and has a bright future ahead of him; and it was announced tonight that Universal Music SA are also signing both Zoe Modiga and Thembeka Mnguni.
Winner Richard Stirton (22), from Cape Town, walks away with R200k from DialDirect, a Samsung prize package valued at over R60k, R100k worth of Truworths fashion and a recording contract with Universal.
Unfortunately the show did not end on a high note for voters this evening who were disappointed when it was announced that only votes counted up until Thursday would be used, and that those received tonight wouldn't count because of "intermission problems".
Many took to social media to complain, demanding that the show make it up to Gavin, Almur Marais and Jeremy.
Other Voice SA Contestants:
Apart from Jeremy, other top South African contestants in this first series ever included…
Almur Marais
Top 4 contestant…
Zoë Modiga:
Vernon Barnard:
Vernon was born with glaucoma. He could see reasonably well before he lost his sight and underwent 16 operations before turning 5.
Gavin Edwards
In second place…
And the winner… Richard Stirton:
Congratulations!!!!