After being chased by an elephant whilst on safari in South Africa, Arnold Schwarzenegger – who's no stranger to extreme action – admitted "some of us had to change our pants" afterwards!
Fortunately the frightening experience hasn't stopped the Hollywood star from being "in awe of these beautiful, strong creatures" and urging people to stop killing them, writing on an Instagram update – "take a photo, not a shot".
The movie star was in South Africa for the inaugural Arnold Classic Africa 2016 which showcased some of South Africa's top boxing talent along with 46 other sports codes.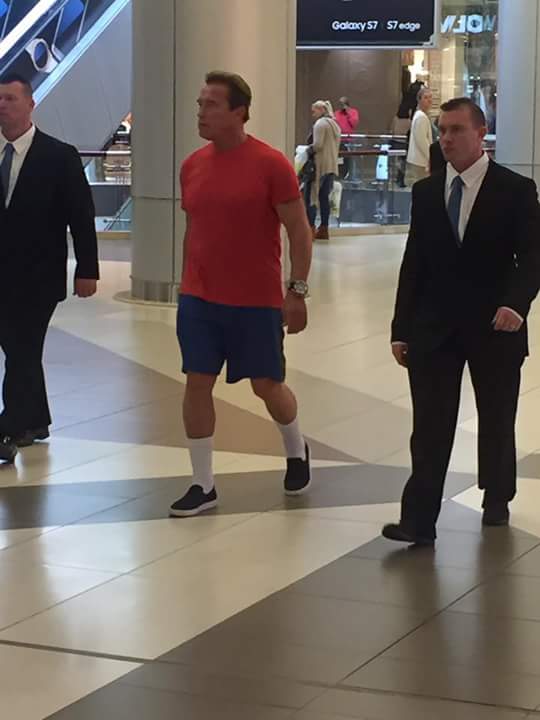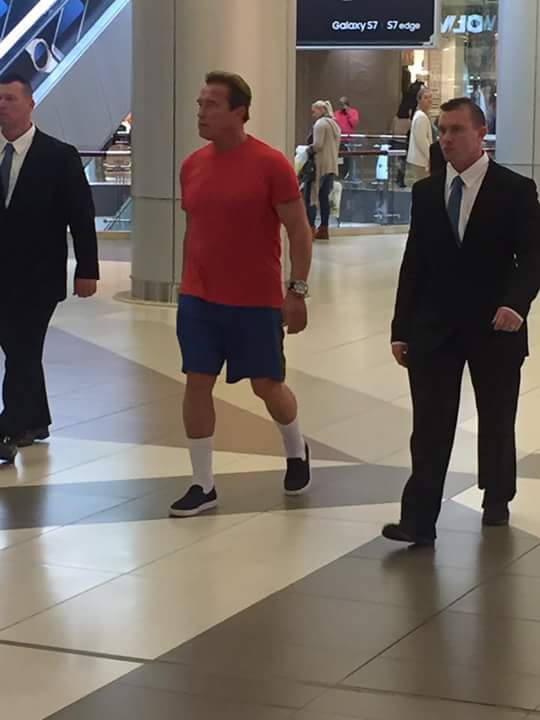 After the event Arnold took part in a safari in which an elephant approaches his vehicles before slowly moving away.
It then turns and starts walking quickly towards the back of the car, before starting to charge it… The video then turns off, but not before Schwarzenegger can be heard saying: "Oh, s**t!"
Watch Video: Arnold Schwarzenegger Chased by Elephant during Safari in South Africa
https://youtu.be/iWIlkJRwbDo