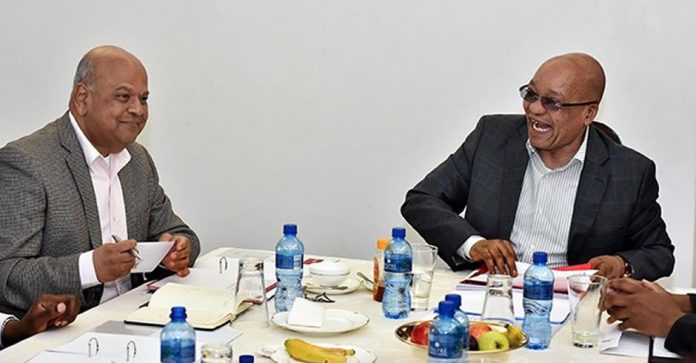 Judging by the looks on the faces of President Jacob Zuma and Minister of Finance Pravin Gordhan, there's a lot to smile about regarding the state of South Africa's economy.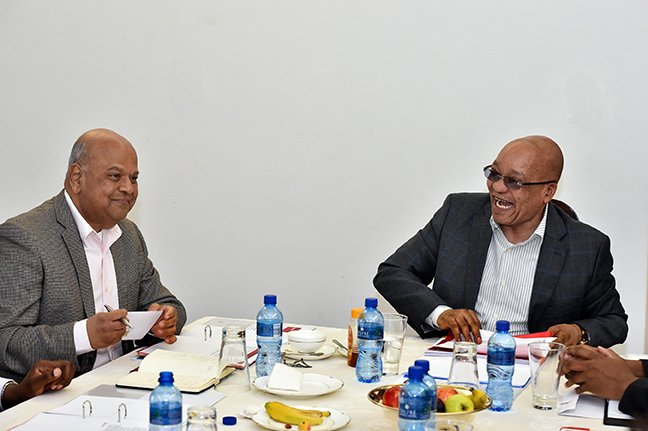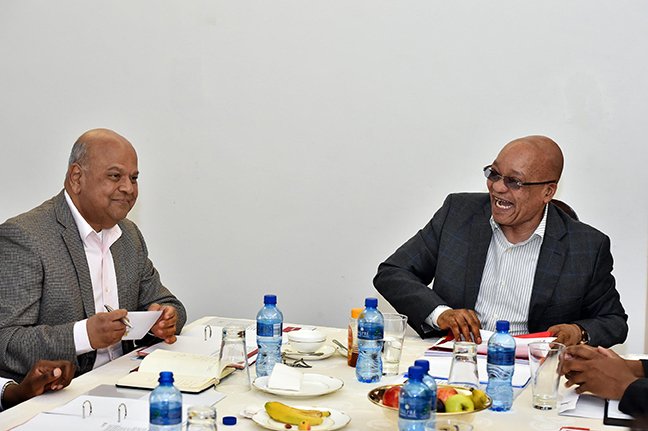 The two politicians, and their teams, met today to discuss the economy. The Presidency's office released these photos (on this page) of the meeting.
The South African rand has indeed strengthened, rising yesterday to its strongest in almost a month and finally back below 15 to the dollar. The rand was also firmer against the British pound, and government bonds have also strengthened.




These improvements have followed the announcement Friday by Standard & Poor Global Ratings that South Africa had avoided junk status, and its credit rating would remain unchanged for now at investment grade.
The outlook however does remain negative on weak growth with SA being one notch above sub investment status.
For now though, it appears Gordhan and Zuma are focussing on the positive and have several strategies in place – collaborating with the private sector, labour and the civil society – to restore confidence in the South African economy, with the National Development Plan (NDP) remaining as the catalyst for growth.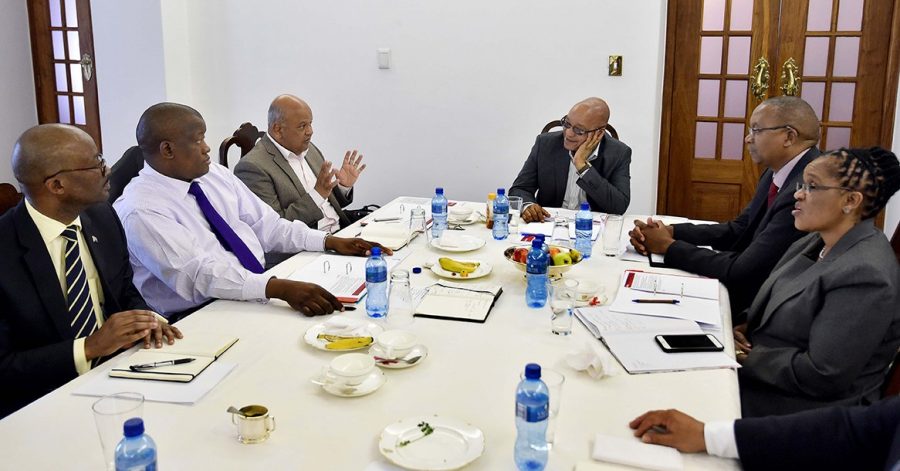 In its fortnightly meeting in early May, Cabinet said it was pleased with Gordhan's work which had "culminated in concrete initiatives that will improve the country's economic prospects."
All Photos sourced from Twitter/PresidencyZA