A video of an angry elephant charging and flipping over a car in a Mozambique game reserve has gone viral… for the second time in three years!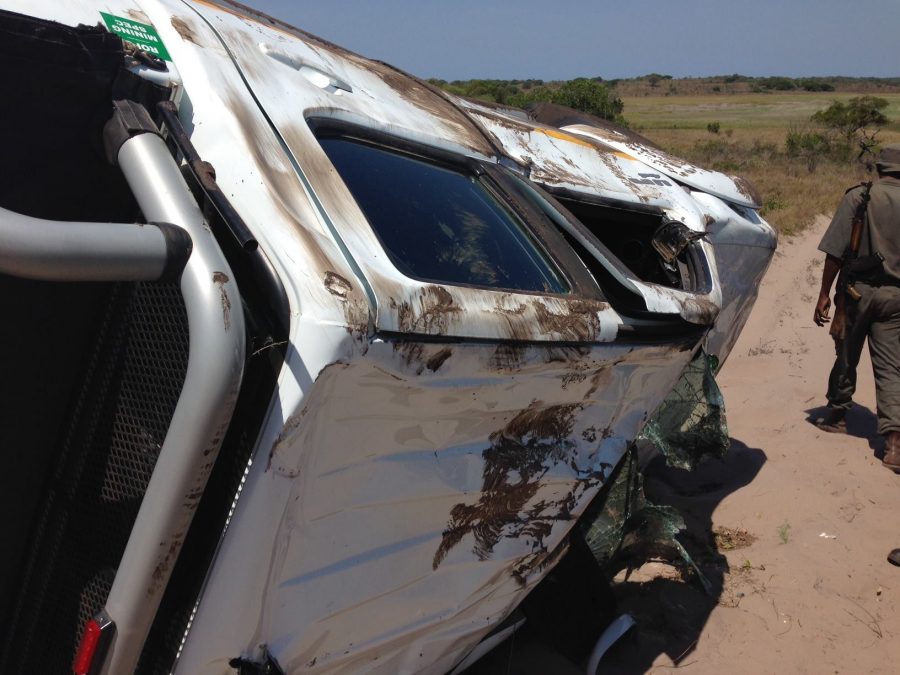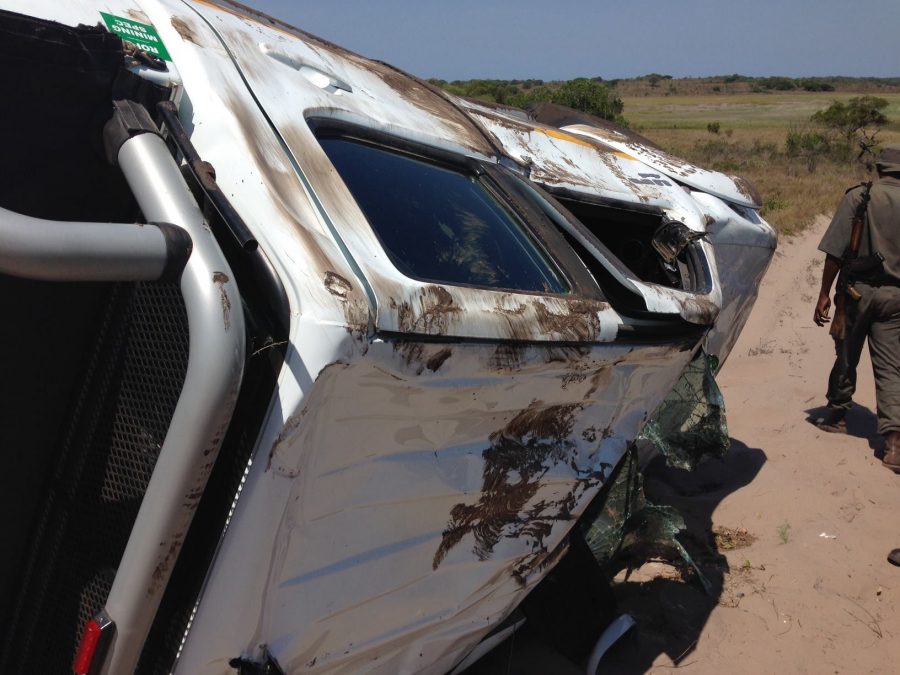 Thanks to the video being posted earlier this month on Facebook, it has had a resurgence and been reported in South African and international media outlets as if it has just happened.
The incident actually occurred before November 2013, when the video was first uploaded to YouTube.
Rudie Swanepoel posted it earlier this month on his Facebook page – along with photos of the aftermath – where it was picked up by the media. His caption reads: "Maputo Game Reserve. Not to be taken lightly… ever!!"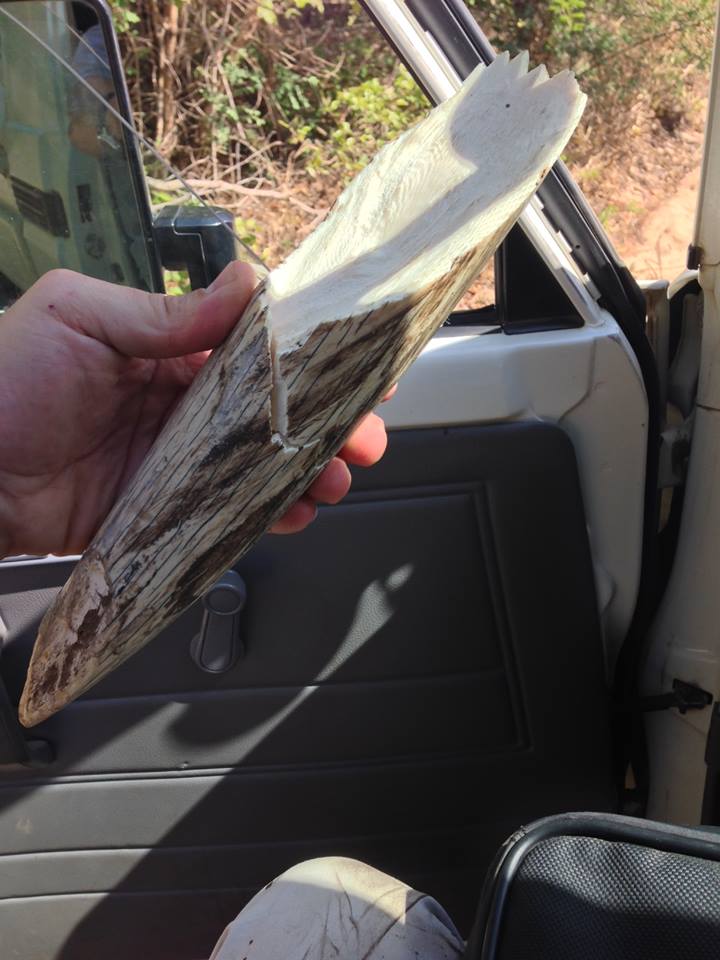 According to reports the driver and occupants of the car all survived even though it appears the vehicle was overturned several times.
The male bull appears to already be agitated when the video begins, and then becomes more angry after the driver hoots in an attempt to scare him away.
During the skirmish a piece of the elephant's tusk sadly broke off.
Rudie's video has now had almost half a million views!
Watch Video: Elephant – Maputo Game Reserve
Rudi Swanepoel's facebook post in July 2016:
Meanwhile in Canada, where they have bears rather than elephant, this joke is going viral…