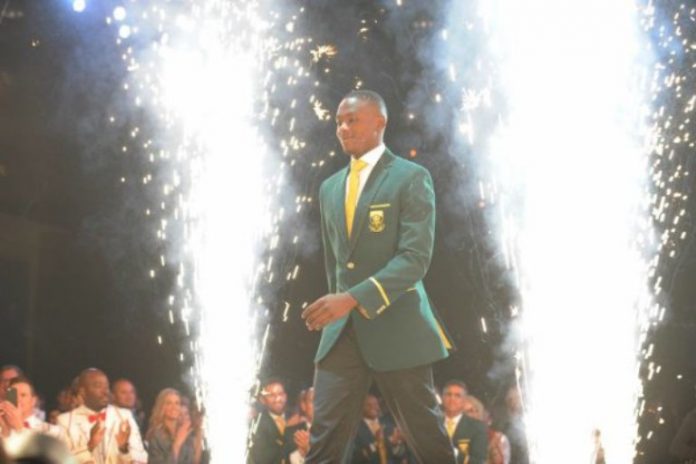 Congratulatory messages have poured in from around the country for South African National Cricket Team fast bowler Kagiso Rabada after he scooped a record-breaking six awards at the glittering Cricket South Africa (CSA) Awards in Sandton last night.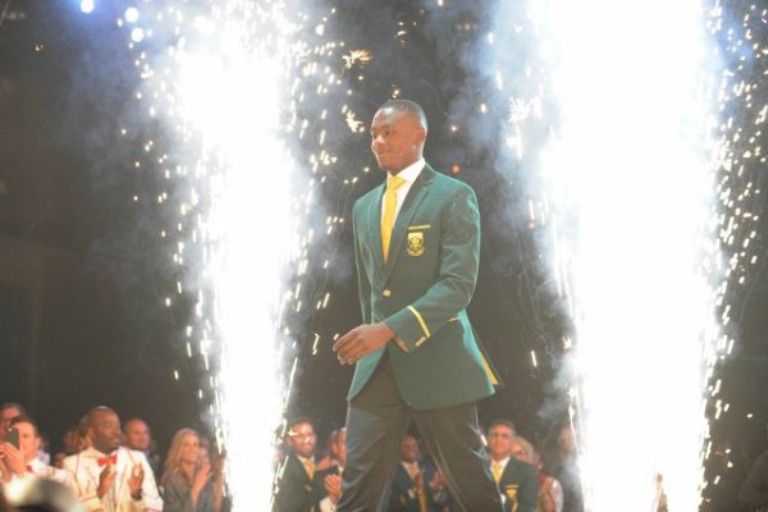 Rabada won the SA Cricketer of the Year, Test Cricketer of the Year, ODI Cricketer of the Year, SA Players' Player of the Year, the 'Delivery of the Year' as well as the SA Fans' Cricketer of the Year (voted for by the fans) awards.
The South African President, Jacob Zuma, said: "We wish to congratulate this young talented man for his record breaking achievement.
"His performance and dedication to cricket is phenomenal and should serve as an inspiration for our youth to participate in sport as part of nation building and greater social cohesion."
Rabada is the first cricketer to win six individual awards – both AB de Villiers and Hashim Amla had previously won five – and at the age of 21 years 62 days is by far the youngest to have won South African cricket's premier accolade.
The previous eight players to have received CSA's most prestigious award are Jacques Kallis (2004 and 2011), Makhaya Ntini (2005 and 2006), Hashim Amla (2010 and 2013) and AB de Villiers (2014 and 2015) who have all won the award twice with the other previous winners being Shaun Pollock (2007), Dale Steyn (2008), Graeme Smith (2009), and Vernon Philander (2012).
Well known writer Eusebius Mckaiser said: "WOW! Congratulations to Kagiso Rabada who cleaned up the awards last night at the Cricket South Africa awards banquet with a record six awards… What a stunning start to a career I hope we get to witness and enjoy for many many years. #excellence"
Many welcomed the impact Rabada has had on transformation in South African sport.
Rabada's Delivery of the Year Award came for his achievements bowling to England's Jason Roy in the KFC T20 International at the Bidvest Wanderers Stadium.
The young sportsman's international statistics are remarkable with 24 wickets in only 6 matches at an average of 24.70 with a strike rate of 39.6 and 37 wickets in 20 ODIs at an average of 21.45 with an economy rate of 4.78 and a strike rate of 26.9.
The only awards he did not win for which he was eligible were the Oxigen T20 International Player of the Year award that went to Imran Tahir and the KFC So Good award that went to Temba Bavuma.
Stephen Cook, who made a century on Test debut, was named International Newcomer of the Year while the new national captain, Dane van Niekerk, was named Momentum Women's Cricketer of the Year.
"Simply outstanding! Congratulations to Kagiso on recording one of the most remarkable debut years that any young cricketer has achieved in our history," commented CSA Chief Executive, Haroon Lorgat. "Added to his record-breaking performances and statistics, is his humility and level headedness that you would normally associate with a senior player.
"With injuries to our main fast bowlers during this past year, he has had to step up and lead the attack. How brilliantly has he done that!
"This may not have been the best year for the Proteas in a team sense but there have been some great individual performances, especially from newcomers to the side. Temba Bavuma and Stephen Cook, who are other award winners this evening plus Quinton de Kock have all recorded their maiden Test centuries.
"Our domestic cricket remains blessed with great talents and congratulations to all the winners in that category as well.
"I warmly congratulate all our winners, both at international and domestic level, and let us not forget to acknowledge our umpires, grounds staff and scorers, too."
The South African president further praised the entire South African Cricket Team, the Proteas, for continuing to be among the best teams in the world of cricket.