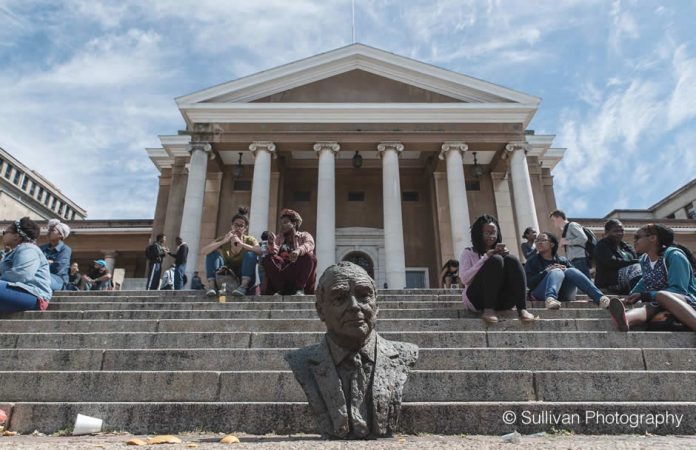 As South Africa faces a crisis in its universities – with protests having raged across the country since the Minister of Education announced 'varsities could increase their fees by up to 8% – President Zuma has called on the parents of protesting students to get involved. One mother – ANGELA CARR LAMBSON – has heeded the call.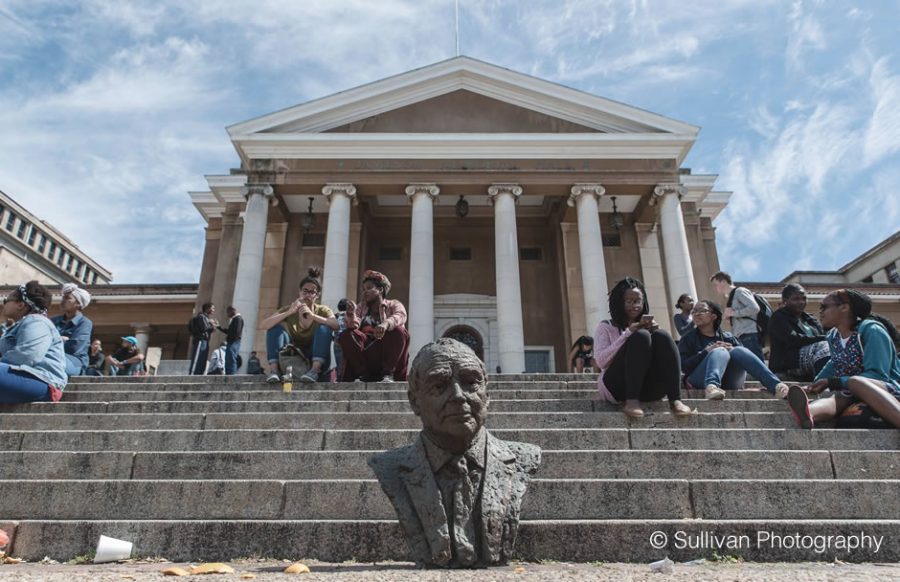 Addressing her South African friends and family she wrote on Facebook "we all know we're in a heap of trouble right now. And apart from our fears and concerns for our own children, there's a generation of young people who will be irretrievably damaged if the situation at our universities isn't addressed and resolved pronto. I don't have the answers but, like all of us, I'm tired of the impasse and I've got an idea that might help to nudge things along. Please read the letter below and, if you think it has any value, I'd love you to help circulate it as widely as possible…"
Angela told SAPeople she's the mom of two undergraduate students at SA universities, with friends across the economic and racial spectrum who are all very worried about their collective future. Here's her proposal…
"LET'S GET THIS UNIVERSITY CRISIS SOLVED!"
… IDEA FROM A MOM
Dear Student Leaders
The plight of academically deserving youngsters, from homes that cannot afford tertiary education, is real and painful and needs to be addressed urgently. And, [whether we] like your strategy or not, you've done one hell of a job of bringing a critical issue to our attention.
But… surely you can see that when it is Government, not Vice Chancellors, that hold the purse-strings, paralysing the institutions that provide the quality education you are demanding is self-defeating?
(A Government, it has to be said, that has failed to act since your discontent was signalled so strongly last year and [has] been wholly, appallingly, absent from the current crisis.)
Yet, the reality is that any sustainable solution has to involve them so, as a concerned South African who'd like to see this resolved before it tips into an even greater calamity, I'd like to make a suggestion…
This assumes you appreciate that it is beyond the brief of any University Council to accede to your demand for free education 'now'.
And further assumes you are on the same page as those of us who want the academic year to conclude successfully – so our country can send more graduates into the working world, help more families out of the spiral of poverty and ensure more academically-deserving Matrics enter the tertiary system next year.
Here's the idea:
How about suspending negotiations until after syllabi have been completed and exams written? (Stay with me…) And then, knuckling down during the long summer recess (when the academic pressure is off) and holding a properly constituted conference/indaba with Government, your University Vice Chancellors and all other interested stakeholders, to deal with the matter in the calm and considered manner it both requires and deserves?
We are a mere six-to-eight weeks away from the academic year being completed. Probably (realistically) the same period of time it will take to interrogate the funding issue thoroughly, then find, and agree on, creative and workable solutions that will make a real and sustainable difference going forward. (As opposed to the instantaneous 'thumbs-up' your demands cannot possibly deliver.)
Please understand, this is not a cheap attempt to hoodwink you back to class or quash your demands.
Simply to suggest that you defer them by a few short weeks.
That's bound to be unpalatable, I know, but look at it this way: You can get back to class, along with the thousands of other students who are anxious to finish what they've started and get on with the very urgent business of making their way in the world, so they can improve their own lives, and those of the people who are depending on them.
Then, the minute the academic programme is complete, you can roll up your sleeves, capitalise on the profile you've created for your cause and focus exclusively on participating in a process to translate your demands into a meaningful, negotiated outcome.
After all, it's the outcome that matters here. And we need it to be a win-win. Please give this some thought. After the hysteria of the last few weeks, a window period for some deep breathing and clear thinking could even be a good thing…
Love
A Mom x