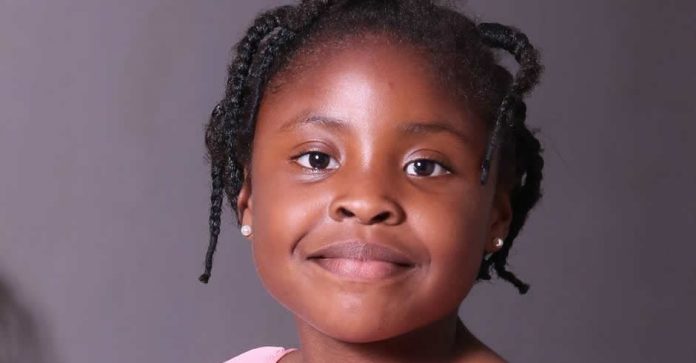 South African seven-year-old, Michelle Nkamankeng – who recently made history as the youngest author from Africa to be included in the list of Top 10 youngest writers in the world – has shared her tips with BBC World Service, as well as several other international media outlets.
Michelle's self-published book, 'Waiting for the Waves', is about a girl overcoming her fear of the sea. It's a book about hope and self-confidence – something Michelle has in abundance.
And at the young age of seven, Michelle is already focussed on inspiring other young children. Her tips, as told to several interviewers including BBC World on Wednesday, are:
Reading is fun
Always follow your dreams
Don't let anybody get in your way
If you can't read, you can't write!
Michelle was born in SA to Cameroonian parents. Mom Lolo said she is the "happiest mom" although it's important that Michelle stay focussed on her education.
Her sister Sheena said Michelle kept the book a secret although she and her siblings knew, and she helped with the illustrations.
Michelle's father Paul told Destiny Connect that the idea for the book came when Michelle was just five. "We took her to the beach for the first time and she asked me why everyone was looking at the ocean, and I told her they were waiting for the waves," he said.
'Waiting for the Waves' is the first in a four-part series.
On her Facebook page, Michelle describes herself as "a humble little girl who is an author. I am confident in myself and inspiring young children to follow their dreams. Stay tuned for more books…" 
#StayingTuned #CongratulationsMichelle! #GoSAKids
7-year-old author Michelle Nkamaneng seeks to inspire other children