South Africa's President Jacob Zuma fell asleep in Parliament yesterday during Finance Minister Pravin Gordhan's very important mid-term budget speech!
Parliament cameras caught the 74-year-old President napping at around one hour and 14 minutes into the speech at the National Assembly on Wednesday afternoon
Other ministers (some of whom appeared to nod off momentarily as well) welcomed Gordhan's medium term budget interventions. (See more below.)
Watch: Zuma Falls Asleep during Finance Minister Gordhan's Mid-Term Budget Speech in Parliament:
In light of the #FeesMustFall protests, Gordhan announced a further R9 billion to be added by the National Treasury to the National Student Financial Aid Scheme (NSFAS) over a three year period, in addition to the R16 billion added in the February budget. This raises its funding by over 18% per year.
Another R8 billion will also be added to meet the costs of fee increases for students from households with incomes of under R600,000 per annum.
Financing education remains government's highest priority, he said, but stressed that South African universities cannot rely on government funding alone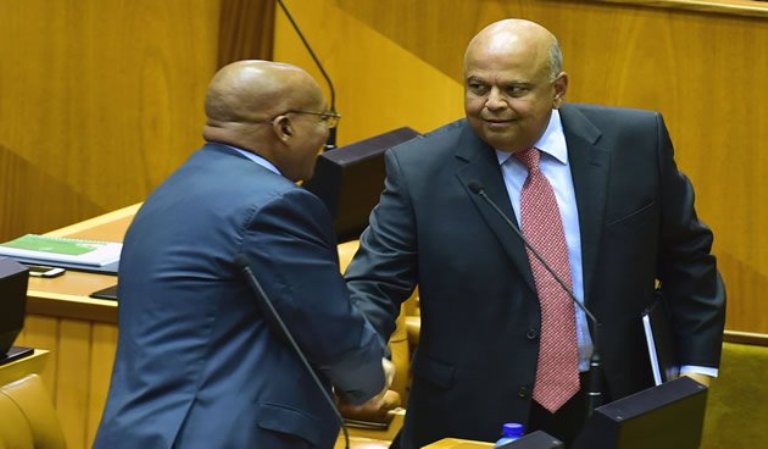 "We will work with the corporate sector and financial institutions to expand bursaries, loans and work opportunities for students," Gordhan said.
Education Minister Dr Blade Nzimande welcomed the extra funds which will allow students from poor backgrounds to access higher education; and added: "We have now funded 1.7 million students since NSFAS started at just over R59 billion. That has been a huge commitment."