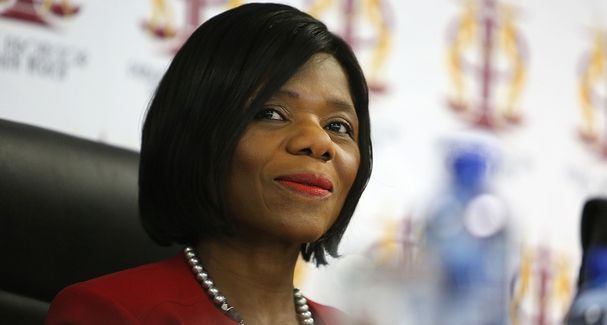 GAUTENG – The Presidency has lodged a complaint with the Office of the Public Protector (PP) regarding the leaking of an audio recording of the discussions between President Jacob Zuma and former PP, Advocate Thuli Madonsela.
Zuma had initially claimed, on 25 October, that he never met with Madonsela, but was caught out when the State Capture Report was released on 2 November along with a transcript of the four-hour interview.
The Presidency said in a statement today: "The discussions took part during Madonsela's investigation into allegations of state capture, which was released on 2 November 2016 as the State of Capture Report."
The audio recording of the interview, which took place on 6 October 2016, was leaked to the television channel ENCA.
The Presidency said it has sought clarity from the PP's Office on the policy of the institution regarding the release of audio recordings of interviews conducted during the course of investigations.
Although the transcript was released, the audio was not… and according to new PP, Busisiwe Mkhwebane, whoever leaked the three tapes to the South African TV channel has seriously contravened the Public Protector Act.
The interview itself reveals that Zuma did not answer the questions put to him. Instead he deferred constantly to his lawyer, Michael Hulley, while a frustrated Madonsela can be heard saying: "All I'm asking is for honest answers… Those answers can't change with legal advice, they can't." She said they were 'factual' questions that Zuma should answer from his heart, questions about his relationship with the Gupta family, how he met them, if they gave him gifts etc.
At one point she tells Hulley to stop talking for the President, saying: "You are employed as his adviser, but not as his mouth."
The Presidency also today dismissed media reports that the President has tasked two Ministers to convince Eskom Chief Executive Brian Molefe (who sparked a #SaxonwoldShebeen hashtag last week) to sign off on the power purchase agreements (PPAs) with independent power producers. The reports followed an announcement by the President's energy advisor Silas Zimu, but the Presidency now says Zimu "spoke in his personal capacity".
[TOP TRENDING] The audio from the interview between #Madonsela, #Zuma and his legal representative >> https://t.co/uyw6noY76o pic.twitter.com/x8tI5cyWQl

— eNCA (@eNCA) November 4, 2016
Who's who in the captured zoo https://t.co/EPlHwRAAkA #StateCaptureReport pic.twitter.com/I8GgrDJA7a

— City Press Online (@City_Press) November 7, 2016