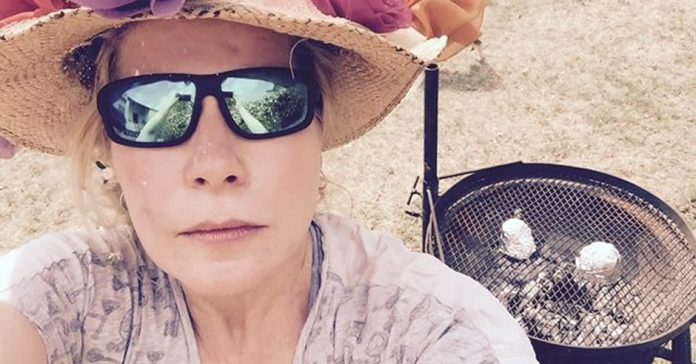 'Kom ons braai,' Ina said, confusing this weekend for Braai Day. (Heritage Day)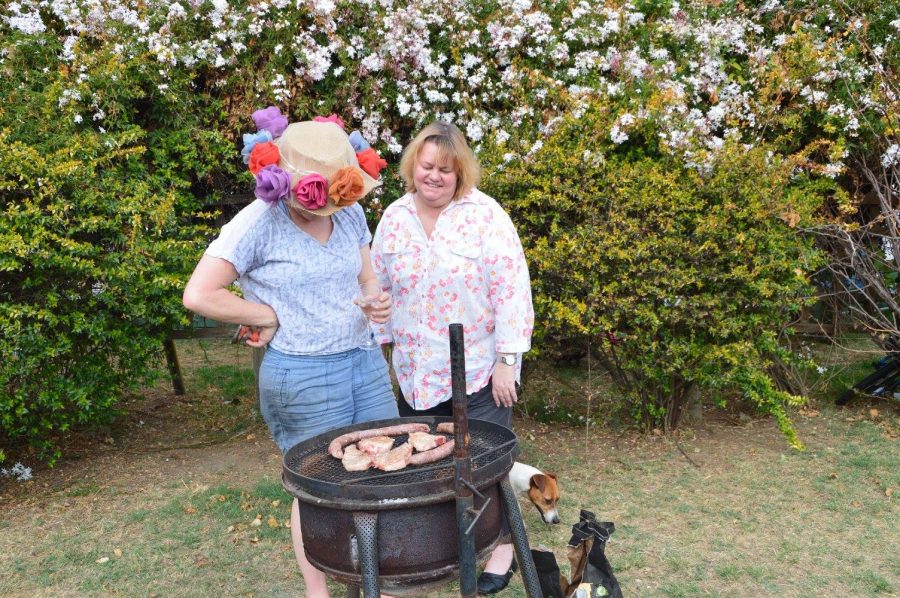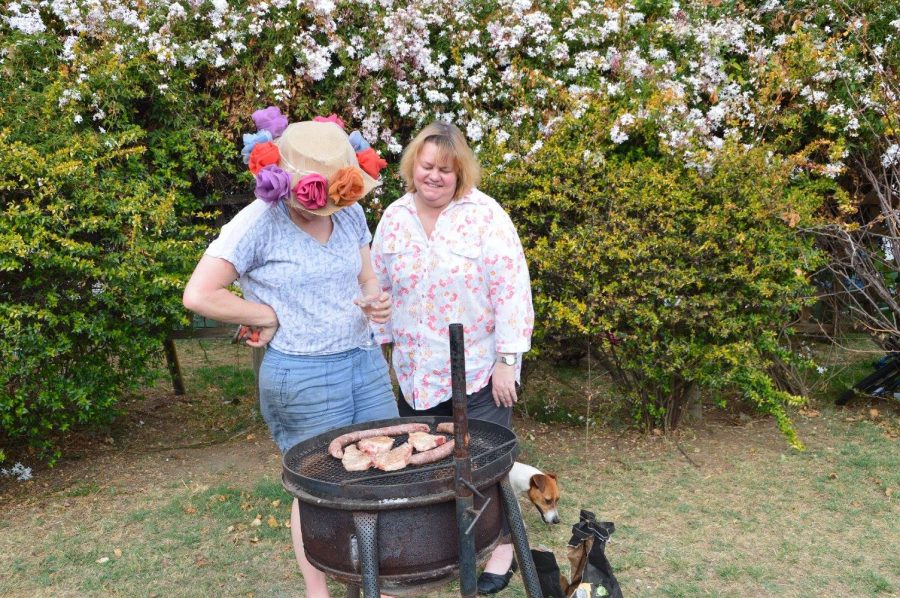 'Sharp!' I said, offering my place.
I normally ship Ron in for these events. He doubles as entertainment and 'Braaimaster' / serf.
Ron bailed, so I had to do it all myself. I was cool with it. I mean, how difficult can it be? I watched Ron doing it many times while he was running around, making the fire, preparing the meat, creating a braai area, pouring me drinks.
I stacked the brikettes, put lots of those little fire starting things and lit a Lion.
'NOU gaan ons braai!' I announced with great confidence.
About 30 minutes later, I announced with even more certainty: 'NOU gaan ek die oond aansit!' The fire was as dead as a Dodo.
How did I f*ck this up? Human beings have been making fires for 125,000 years. Fire is what shaped civilisations. Fire is what decides whether you are a hero or a doos on Survivor. It is innately a human thing to do. I am sure Homo Naledi or Mrs Ples could start a fire with one curved hand tied behind their skinny-assed backs.
And here I was, causing the flames to flatline in no time.
Was it that I used 5 times the recommended dosage of fire starters? Am I just, at a primordial level, a failure as a Homo Sapien? We might never know the answer, but the reality was that the fire was kaput. It was extinct. I felt very ashamed of myself for about half a glass of vodka, and switched the oven on.
I learnt an important lesson from this: Bougainvilleas and hats are very attracted to each other. Like magnets, actually. I made this very interesting discovery while experiencing multiple episodes of whiplash when my head was unexpectedly jerked back as the bougainvillea caught my hat as I performed CPR on the braai, adding more fire starters and the latest Germiston City News to try and save it, to no avail.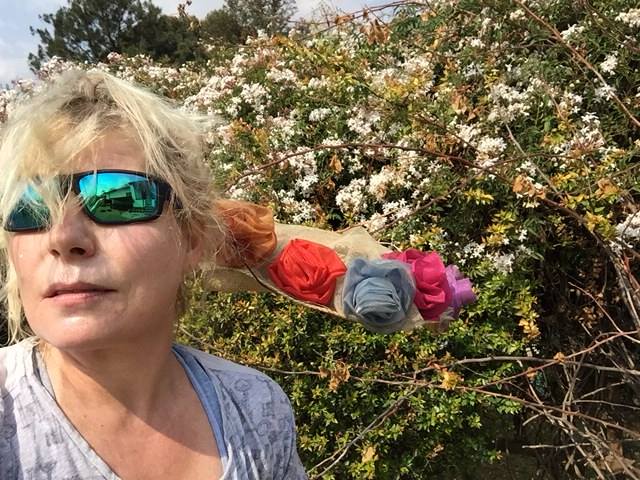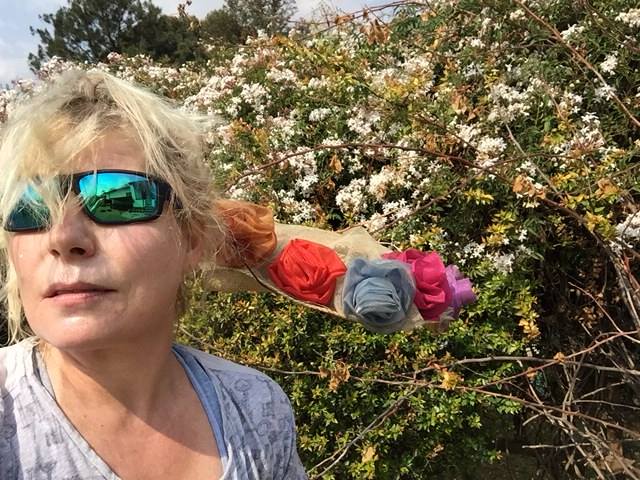 I had a few bouts with the Bougainvillea, head-to-head, wrestling each other for the hat. At last count, the scores were about even. We called it a 'draw.'
As I set the table for what was starting to feel like the Mad Hatter's vodka party, Ina suggested we put marinade on the meat.
'Oh yes, that sauce stuff,' I said, showing off my culinary knowledge. 'I must have some here somewhere.'
We laughed the type of laugh that mends souls, but scares neighbours.
I hauled out a bottle from a shelf. Ina took a sip of cold drink and eyed the bottle suspiciously. In a voice that was polite enough to not cause offence, but firm enough to attract attention, she read the label: "Best before something something 2013. Refrigerate after opening and use within 4 weeks. I think this is still the bottle I bought you 3 years ago?!"
3 Human years is about 4 weeks in marinade years, isn't it?
How we laughed! We laughed the type of laugh that mends souls, but scares neighbours.
We skyped my sister in Calitzdorp so she could join the circus, and to ask advice on which meat to put in the oven first… As it turns out, she had just spent a week in the Karoo filming an even more surreal movie than my house. The movie is called 'Snaaks Genoeg' and is produced by my cousins David Daniel Moore and Bronwyn Moore.
It features Casper de Vries and Tobie Cronje, amongst others. My sister Marcia did the prosthetics. I can't reveal too much, but Maas shared some stories and photos of Casper with two amputated human fingers in his mouth, and Tobie Cronje looking like he might get hanged.
Maas also expressed her embarrassment at being the blood relative of a Homo Fire F*ckerupper. She said she might just have to come up on Heritage Day to show me how it should be done. I dare her!
Meanwhile, back in the yard, Sponkie and Bonkie had somehow unearthed old wigs my sister and I used to wear when we dressed up for Karaoke. They did not seem to mind that we put it around their necks like little manes. They bounced around happily, like Kim Kardaschundian and a mini Mustafa or a (Jack) Russell Brand.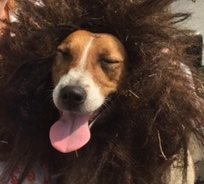 So, dear friends, if you are ever at the receiving end of a braai invitation from me, let us be clear: The word 'braai' is a very loose term, more accurately to be described as a Zef version of Alice in Wonderland.
Instead of perfectly horticultured green salads, well-grilled meat and polite conversation, you will get the garden attacking you without warning, a carnivorous Casper de Vries, Tobie Cronje hanging noose and two mini auburn-haired lions chasing each other around the mulberry tree.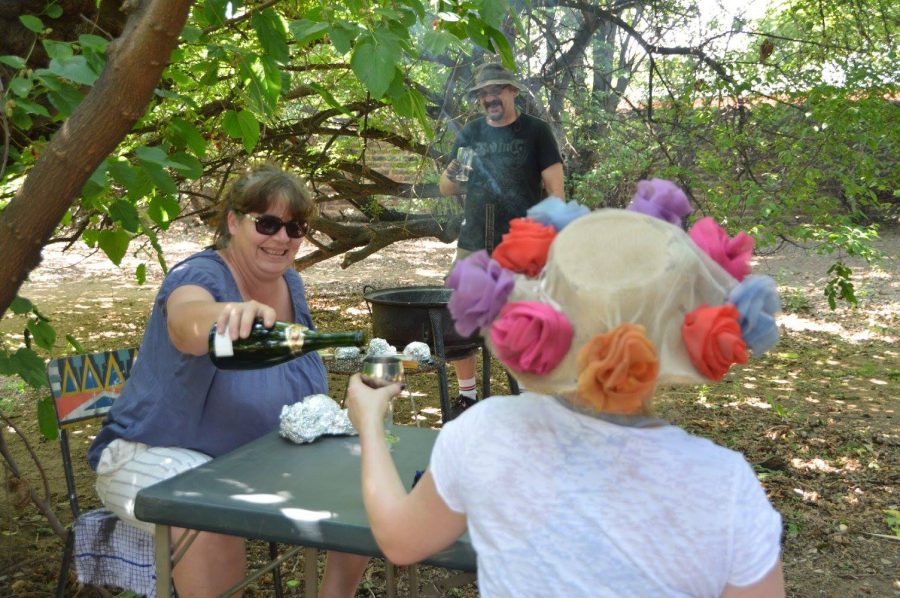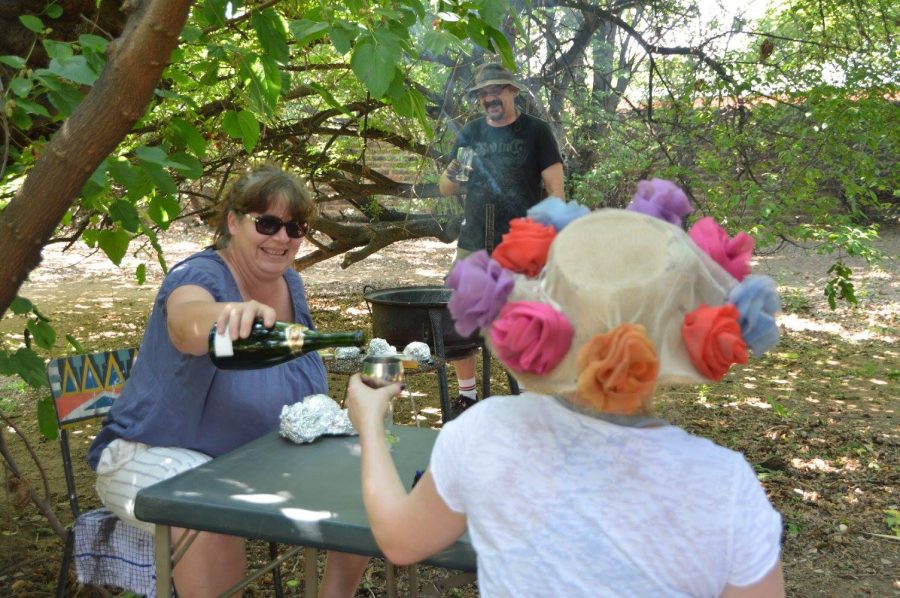 PS: This story was first posted a year ago. The movie 'Snaaks Genoeg' is now on circuit, please go watch it.
Today, I actually pulled off lighting the fire, braaing the meat and my poor friend Ina actually ate it and pretended to enjoy it. And my sister Maas joined us on Skype. She said it was like watching Big Brother, except it was Big Sister and in a 'studio' you recognised.
Viva!
All photos and text © Viv Vermaak, and republished here with her kind permission. 
Catch Viv Vermaak on Edenvale Radio Station or follow her on Facebook.
Snaaks Genoeg Official Trailer