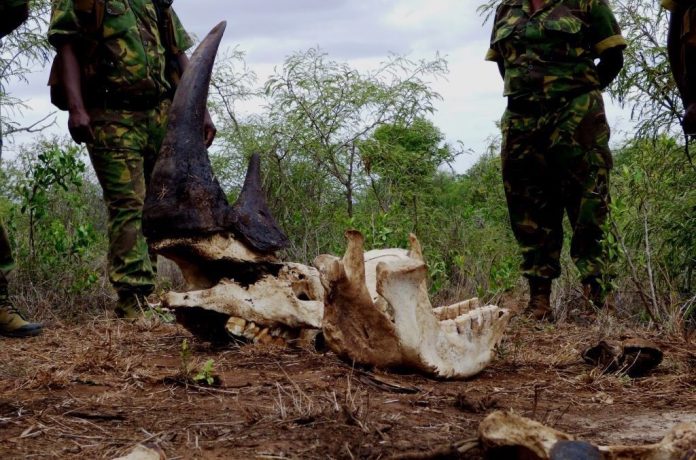 The trial of alleged rhino poaching kingpin, Dumisani Gwala, at KwaZulu-Natal's Ngwelezana courthouse has been "postponed AGAIN", according to Saving the Wild's founder Jamie Joseph.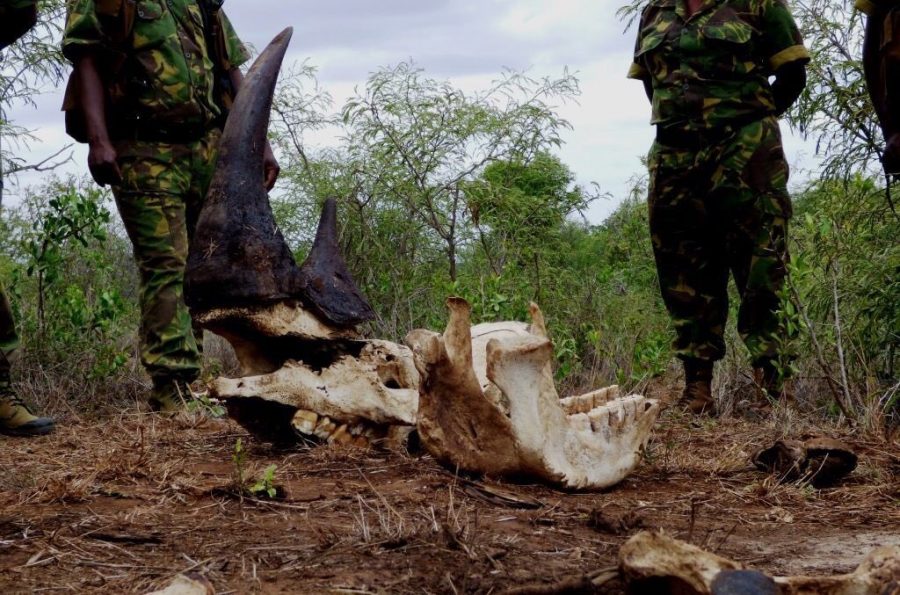 "Defense is making a mockery of justice system," Jamie tweeted Friday, after yet another postponement in the trial.
Jamie said: "It appears Gwala's defense attorney is having difficulties understanding instructions. Magistrate Shandu told Miss Linda on the 21 October court appearance that if she requires anything further from the state that she must request it two weeks prior to the court date to avoid any further delays.
"She appeared in court today and claimed she could not hear certain parts of the audio in evidence. She requested a delay based on her request that the state transcribe the audio – transcriptions the state had already provided.
"This is the same defense that requested a delay on 19 September because she 'dropped her phone' and was not prepared.
"This is the same defense that arrived with an eye patch on 21 October and another outrageous excuse. Magistrate Shandu could end this mockery of justice but he continues to allow further delays.
"All the while Gwala is out on bail, rhino poaching is at a record high and Minister Molewa refuses to even acknowledge 'the Gwala syndicate' in her quarterly rhino briefings."
In Parliament recently Edna Molewa, Minister of Environmental Affairs, was asked why Gwala's syndicate is never mentioned in the briefings.
In her written response the Minister said "there may be various reasons why sensitive information is not included."
According to Jamie, an activist on a crusade to save South Africa's rhino from extinction, "the only sensitive issue that comes to mind is that South Africa's Minister of State Security, David Mahlobo, is currently being investigated for alleged links to rhino syndicates.
"What is known by the South African Police Service as 'The Gwala Syndicate' has already been extensively documented in the press, including references to police affidavits," says Jamie.
Gwala is currently out on bail for attempted murder of a police officer and dealing in rhino horn.
In a blog post on Saving the Wild's website, Jamie reported that: "Rhino poaching is out of control in KwaZulu-Natal, with so far at least 140 rhinos killed this year compared to a total of 97 butchered last year.
it's about time Minister Molewa chooses what side she is on
"The filthy rich in China and Vietnam claim the horn as a status symbol, all the while Africa's natural heritage is hemorrhaging. Poachers that have been arrested in recent months have claimed they work for Gwala, but are too terrified to testify against him.
"Rhinos are plummeting towards extinction and some of the very people put in charge of protecting our iconic species are under scrutiny for links to rhino poaching.
"For too many years we have been scratching our heads trying to work out how it's even possible a rhino poaching kingpin has never been convicted.
"In this battleground of greed and corruption, honour and justice, it's about time Minister Molewa chooses what side she is on."
The new trial date is set for 27 January 2017.
Read Jamie's full post here with timeline.
Follow the ongoing saga on Saving the Wild: Facebook and Twitter  #ConvictGwalaRhinoKingpin.
.@savingthewild_ @IFPinParliament @environmentza @EZEMVELOKZNWild #Gwala #rhino #poaching trial proceeds 25.11.2016 https://t.co/VgDnnarpQt pic.twitter.com/V4i3l7dD7h

— SAVE OUR RHINO (@SaveOurRhinoK9) November 25, 2016