You've lived in London for 10 years and you've finally decided to move back to South Africa with your young family to be closer to the grandparents. But what do you do with your lovingly painted, renovated and lived-in nest egg in London?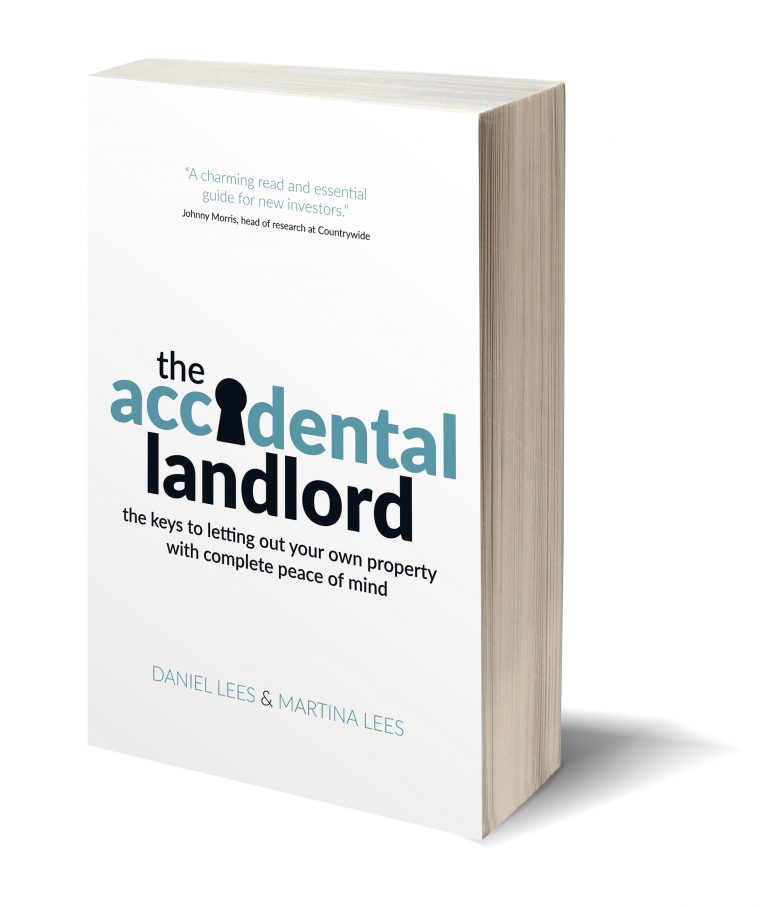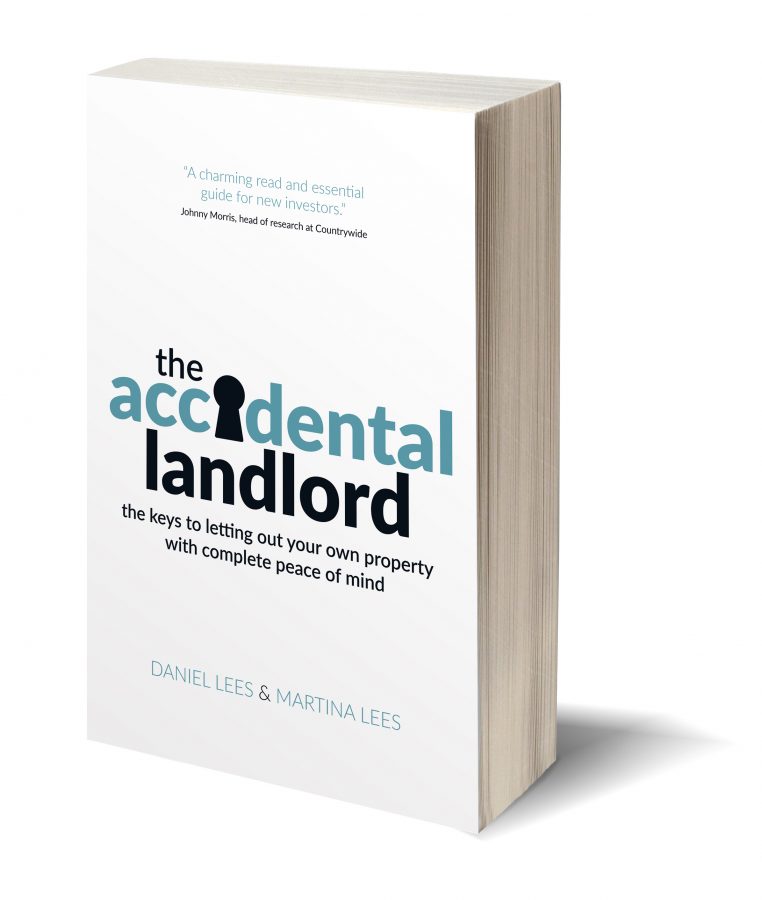 The Accidental Landlord: The Keys To Letting Out Your Own Property With Complete Peace Of Mind hit the market on 9th November. This is the book you want – need even.
Daniel and Martina Lees, have written this, their first book, to help the UK's growing throng of 500,000 accidental landlords to successfully let out their homes in a rather daunting, post-Brexit climate.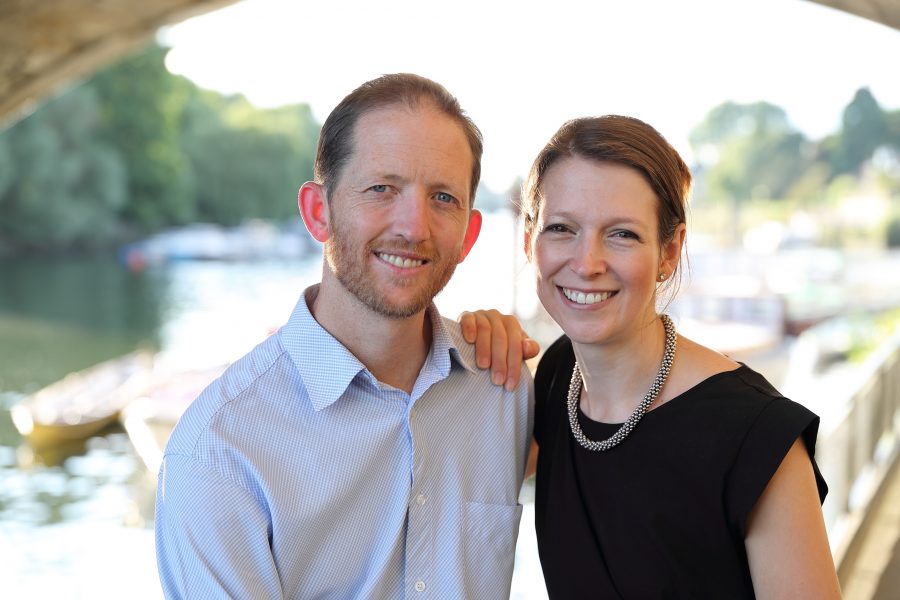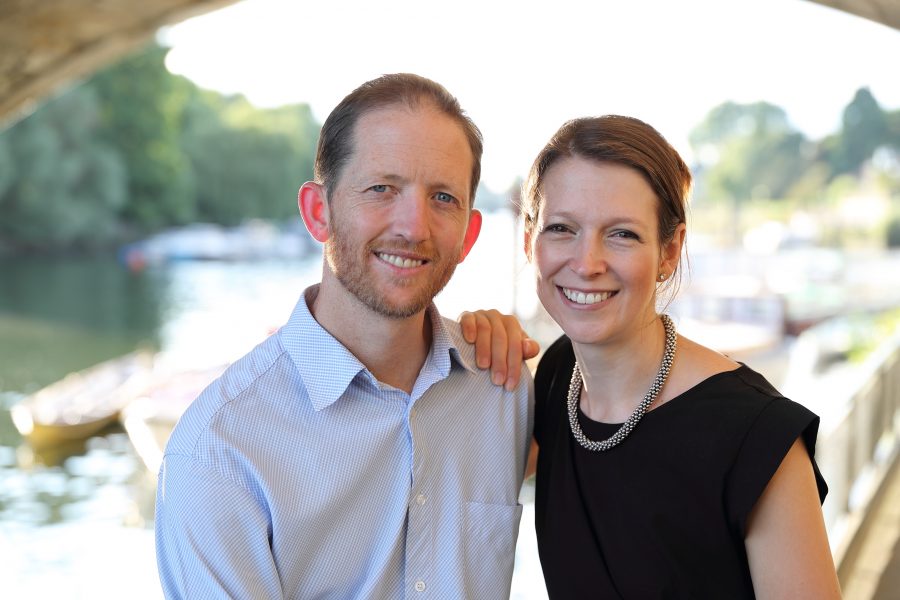 Both originally from South Africa, the two of them have lived in the UK for a total of about 30 years. The couple became accidental landlords when they married in 2008 and rented out Daniel's former bachelor pad to live elsewhere in southwest London.
"It can be daunting to start letting out your property for the first time, especially if it's been your own home and you have an emotional connection to it," said Daniel, 43. "The rental market has become more expensive, regulated and taxed than ever amid the government's attempts to deal with the housing crisis – and it will probably get even tougher. Our book offers peace of mind to owners who end up letting out their homes."
Daniel owns and runs property management company Swift Property. Swift specialises in managing properties for landlords who have moved overseas.
It all started when a "South African friend left London and asked me if I could look after his house. I was managing my own flat at the time," recounted Daniel.
"I started with overseeing some of the maintenance and then branched out into letting. Over the years I've naturally gravitated my business experience towards overseas landlords – 95% of my clients currently fit into this category. Most of them didn't buy as rental investments, but as homes. This niche market became the obvious topic for our book."
"Through my work, I've come to realise that people have an emotional connection with their homes. Your home is not just a cold asset. People want peace of mind and to find someone they can trust to deal with all the details," said Daniel.
Several of Swift's clients are South Africans living all around the world, including some who have spent time living in London, bought a house or a flat, and then left the UK to pursue new work opportunities or family responsibilities elsewhere. Swift now looks after the southwest London homes of accidental landlords living in more than 13 different countries.
His wife Martina is a property journalist and columnist at the Home section of The Sunday Times, the best-selling property newspaper section in Britain. She has won LSL Property Press awards – the industry's Oscars – for her coverage of the housing crisis and the buy-to-let market.
"Because of rocketing property prices, more and more homeowners don't sell up, but hold onto their former home as an asset to rent out after they move elsewhere," Martina said. "After all, money invested in a 25% deposit on an average buy-to-let 20 years ago is now worth more than four times what it would have earned in shares"
The Accidental Landlord is a how-to book with personality. It is 288 pages packed full of informative property hacks, tax tidbits, mortgage must-knows and step by step strategies for letting out your much loved asset.
The property market is littered with pitfalls – there are some 140 different laws on letting and taxes. Daniel and Martina Lees have done an excellent job to put all necessary facts and advice into this one, easy to read book.
"When we bought our first investment property earlier this year we went from accidental to intentional landlords. We were surprised at how little help there was for people like us. Our aim was to be as deliberate as possible with our purchase. We applied our knowledge and did a lot of additional research into the rental market. The process of buying and renting out that property became very much a part of the process of writing our book," said Martina.
It is full of practical help on where to buy, finding buy-to-let mortgages, how to find a tenant, how to ready your home for viewings, what legal hoops to jump through and how to avoid some typical mistakes.
Set out in logical chapters – Plan, Property, People, Paperwork and Practicals – this book could be your best friend when planning your move from home owner to accidental landlord. Dip into a chapter or read it cover to cover, either way, it'll be the most important book you'll read as a new landlord.
And don't be alarmed by the prospect of wading through lots of complicated property-speak – The Accidental Landlord is also peppered with true stories and anecdotes. From hiring a taxi for a python, to disastrous cowboy builders, midnight callouts and suspected brothels it is not only informative, but also a humorous and entertaining read.
On approaching writing a book, said Daniel: "It's an elephant. A daunting task. We had to do little chunks at a time and it took longer than expected. It's really challenging writing a book with your spouse."
"We had some fights," laughed Martina, "It's hard when you are creating something together, but have different perspectives. We lived and breathed that book and we were raising two children at the same time."
"I have memories of our baby son aimlessly bouncing away in his bouncy chair, us giving him very little attention apart from the odd glance, while we spent endless hours typing," said Daniel.
"There is a lot to understand," explained Martina. "What we didn't know we had to research and then we got experts to check our facts. You can start as an accidental landlord, but you can't coast along as one. You need to educate yourself or you may find yourself in trouble."
Though there are many books available on property investment and lettings, none are aimed specifically at accidental landlords.
The Accidental Landlord is the first.
The Accidental Landlord: The Keys To Letting Out Your Own Property With Complete Peace Of Mind is available in bookshops and on Amazon at £12.99 – accidental landlord.info
This book covers landlord law in England.