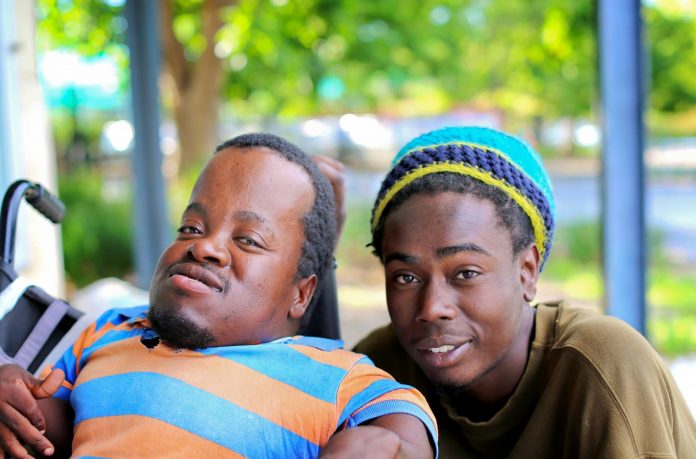 South Africans have been sharing an awesome story of brotherly love and loyalty, and doing what they can to help two brothers from Zimbabwe. Their story was told on Facebook page, I Have a Name: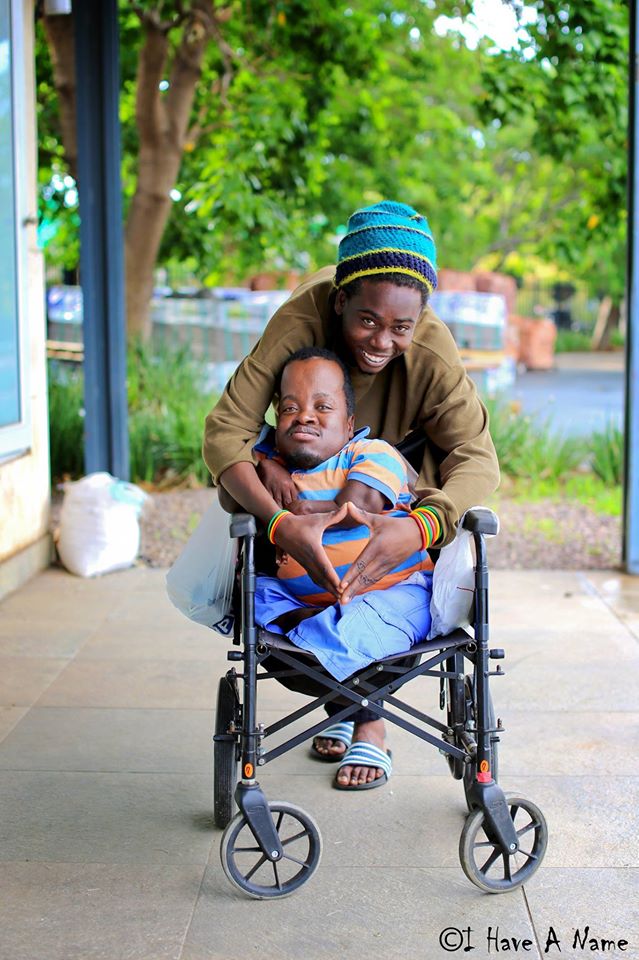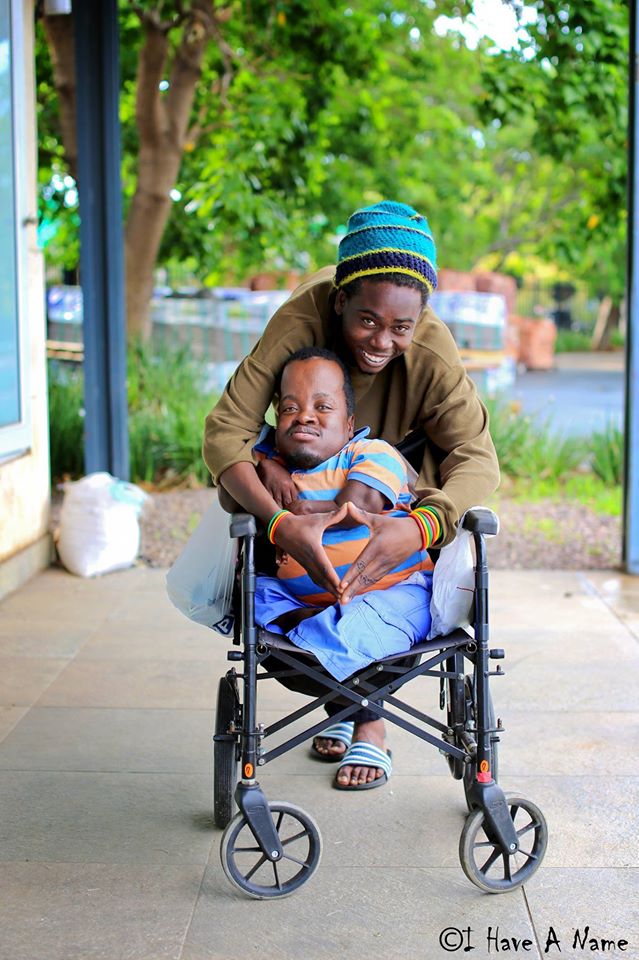 I Have a Name wrote this morning:
***
I drove to the petshop on Saturday afternoon to buy some bird food but found that it had already closed. Instead, in front of the shop I meet Peter and Tawanda who are taking shelter from the rain.
"We are brothers, we have the same mother," Tawanda tells me.
"We are from Zimbabwe, and come back and forth to Johannesburg to make some money to survive because of the situation in Zimbabwe."
"I can't go anywhere or even move without my brother," Peter says, "I was born without legs and have very short and deformed arms and hands.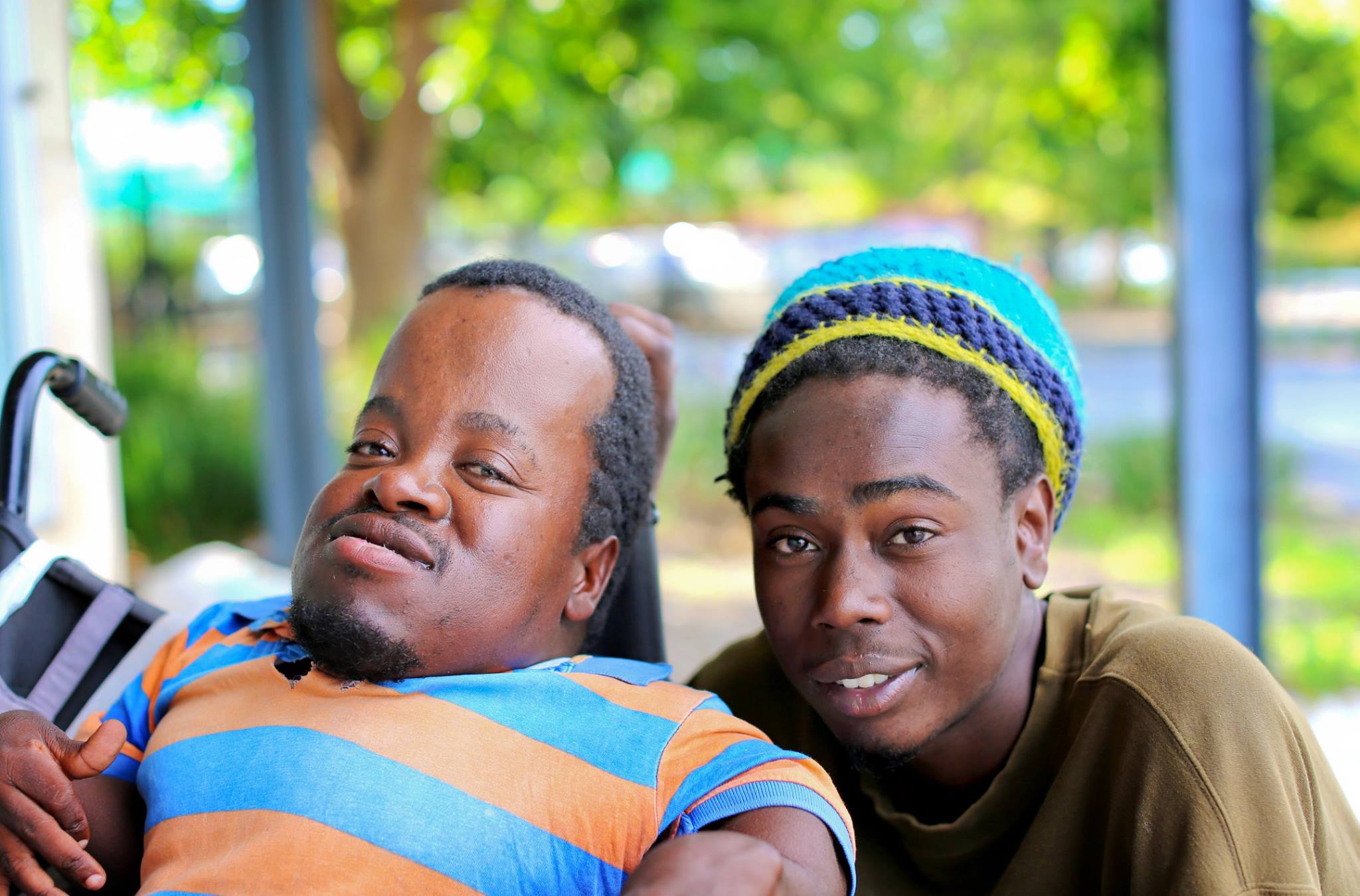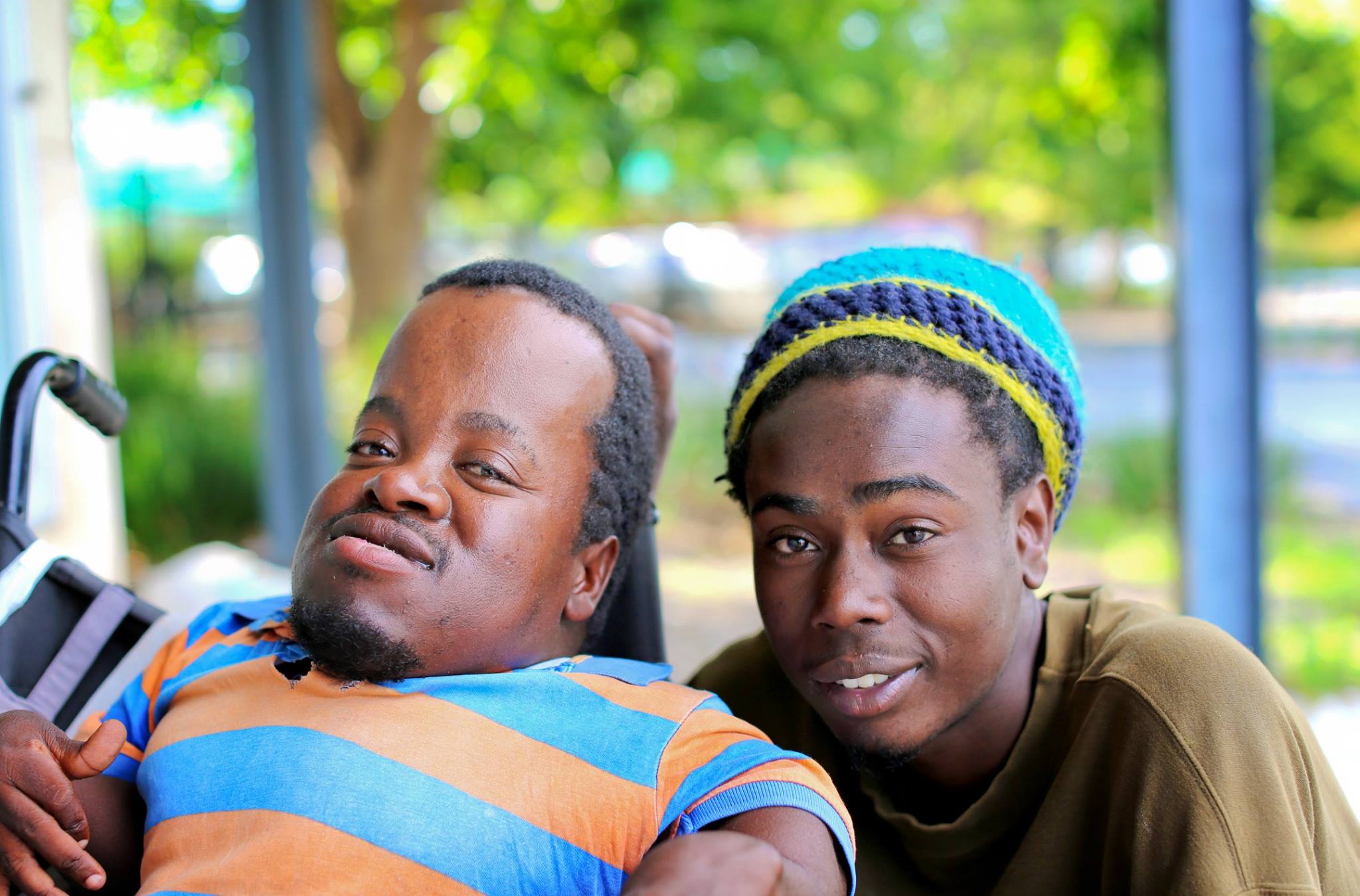 "I can use my hands but cannot reach the wheel to turn it. My biggest wish is to one day have an electronic wheelchair so that I can move by myself. I've never been able to move without someone's help. In the evenings I like staying in touch with family and friends via WhatsApp when I have data.
"I'm a reggae musician and some brothers and I have a little gig and practice together near where we live in New Doornfontien. We call ourselves 'Intersection' because we all came from different places but have our love for music in common. I love music because we can use it to spread a message."
I ask him what message he wants to spread with his music.
"I like to sing about the righteousness inside us and fighting against evil," Tawanda says with a smile.
***
I Have a Name then listed Peter's number (0610601648) and mentioned where the brothers could be found in Joburg. They asked if anyone had an electronic wheelchair or keyboard to donate; and if there was anyone who could help with promoting their music or donating data for their WhatsApp calls with friends and family.
Within an hour South Africans were rushing to donate airtime and data to the brothers. One even donated a whole year's worth! And a documentary filmmaker says he will include them in a doc aimed at raising profiles for creatives with disabilities…
#GoSouthAfricans!!!
Read the full post and messages here: www.facebook.com