Table Mountain Cableway today welcomed its 26 millionth visitor to the mountain, with the latest million visitors having taken a record-breaking 11 months to reach!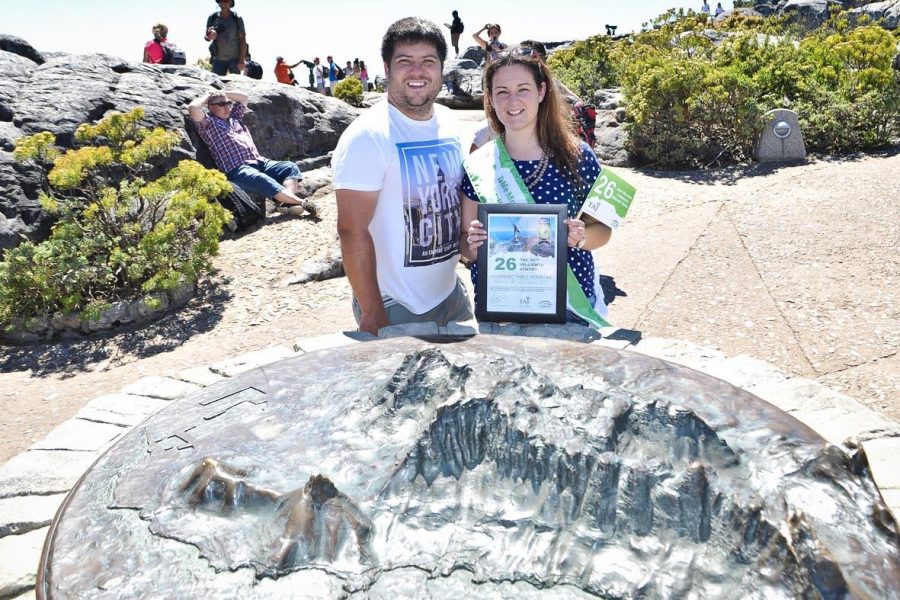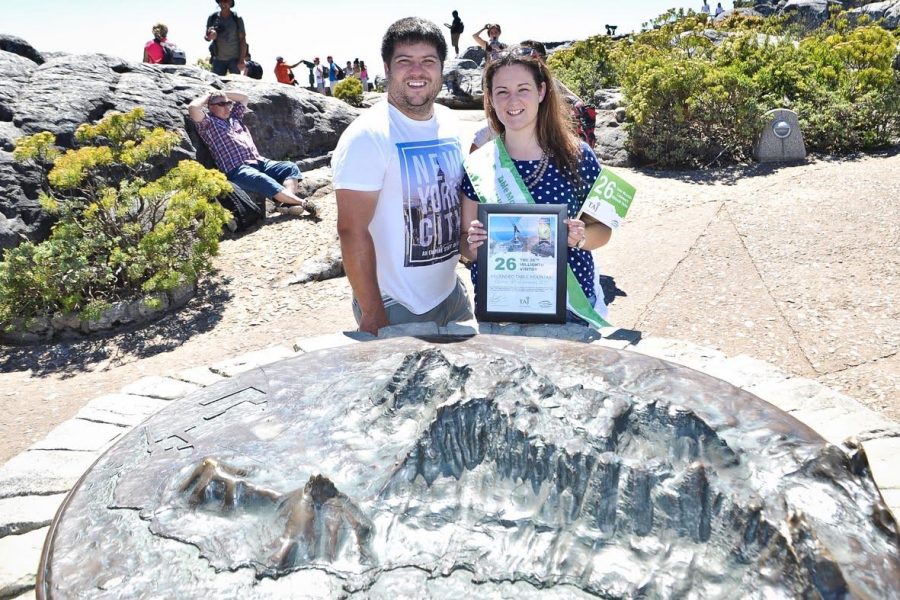 On a busy morning at the Lower Station Ticket Office, Elbie Mattheus from Craddock, Eastern Cape stood unsuspecting as the numbers ticked closer to the million mark.
Surprised by fanfare and balloons, Elbie (accompanied by boyfriend Morne Viljoen) received a prize from the Cableway including Cableway tickets, a Table Mountain Café voucher, Shop at the Top merchandise, a Monopoly Cape Town set and a Jiva Grande Spa signature treatment followed by a delicious Afternoon Tea for two at the prestigious Taj Cape Town Hotel.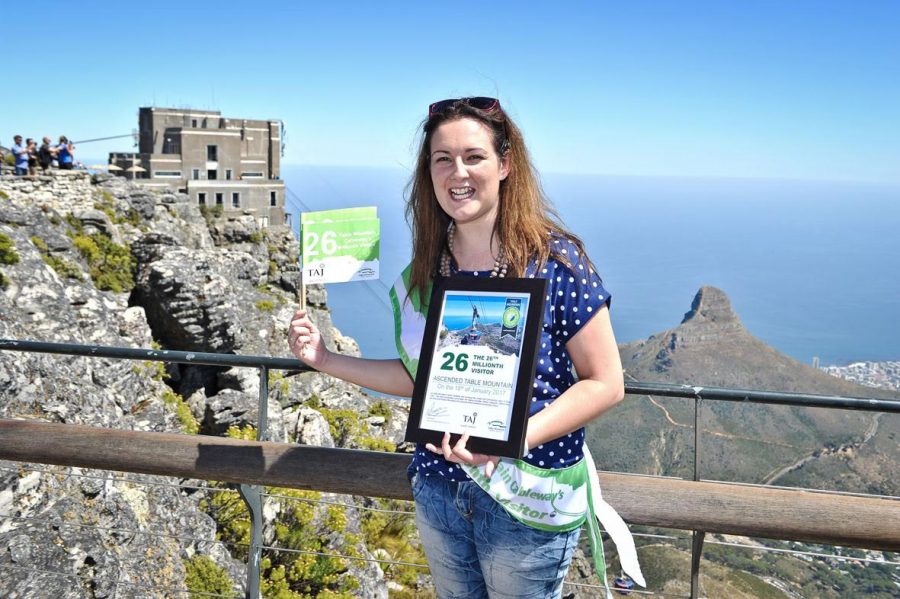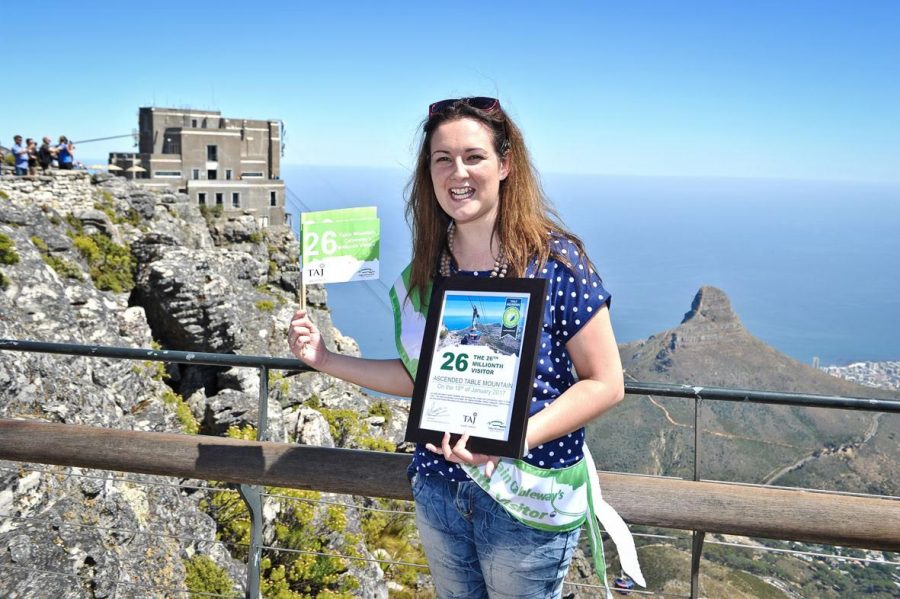 "This is my first time going up the mountain, so what an amazing surprise to be Cableway's 26 millionth visitor," said Elbie. "With limited time in Cape Town this is definitely a must-do experience. I cannot wait to take in the views from the top."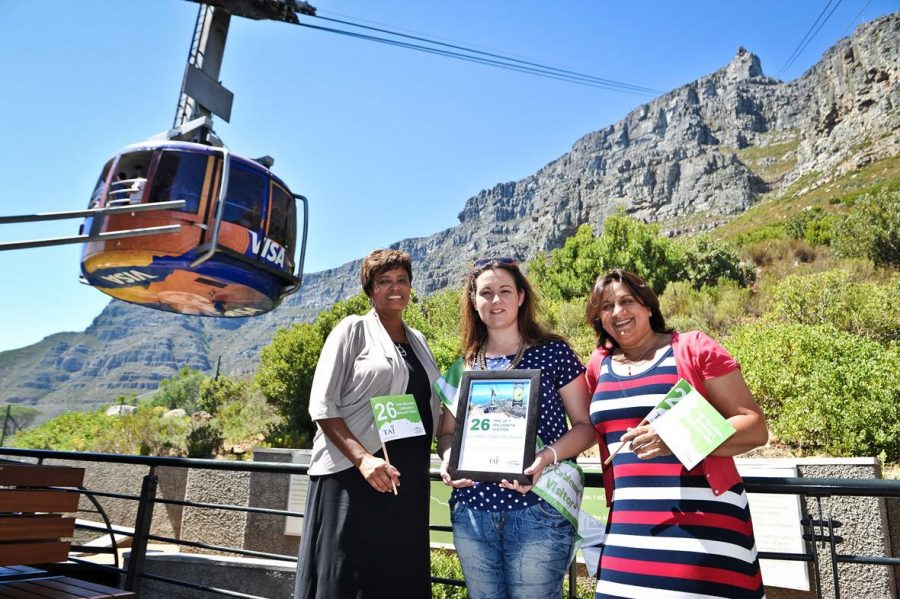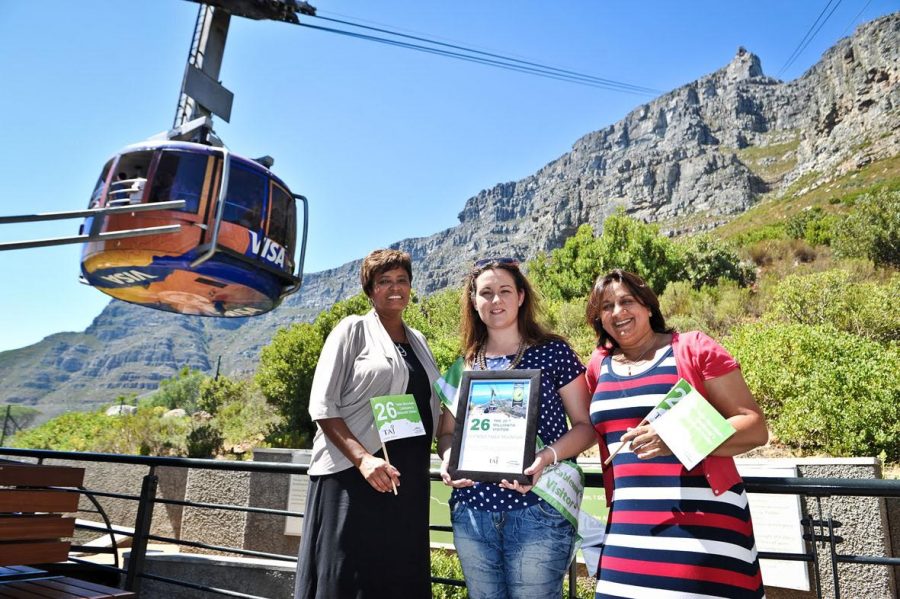 Cableway Managing Director Wahida Parker said it had taken 28 years for the Cableway to record its first millionth visitor – in 1957. But thanks to consistent visitor numbers throughout 2016 and an increase in visitors during the usually quiet, colder months of winter, the Cableway was able to celebrate reaching the latest million visits in just 11 months.
"As proud custodians of South Africa's New7Wonder of Nature we not only look forward to welcoming many more visitors to the Cableway but aim to showcase this magnificent attraction with continued excitement, respect and passion," said Parker.
The Cableway operates weather permitting. For more information go to Tablemountain.net or call (021) 424 8181. Find them on Twitter @TableMountainCa or Facebook.com/TableMountainCa