It's not every day you get to meet one of the world's biggest environmental idols, so you can say that this was a pretty big occasion for me…writes Stroop rhino documentary's Bonné de Bod.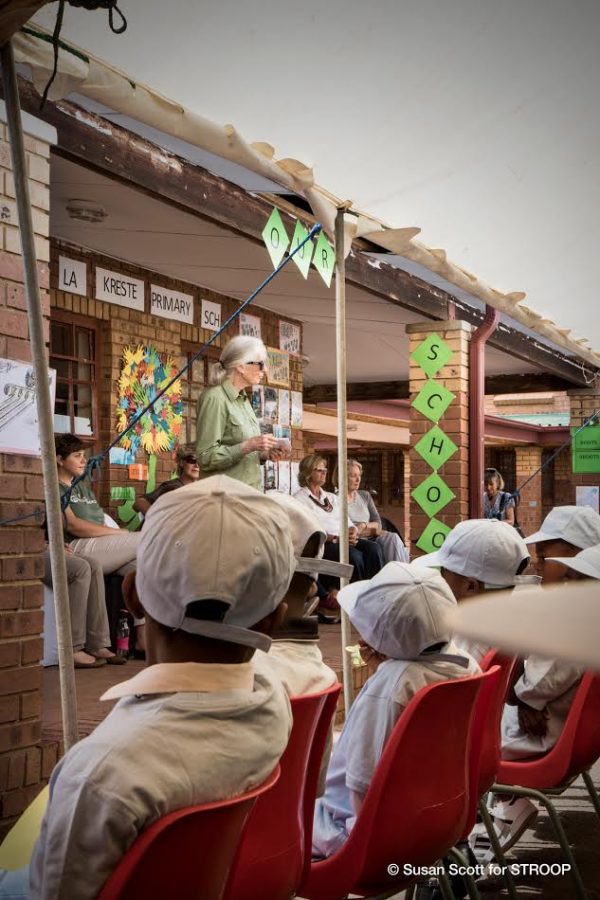 I've done plenty of interviews in my career, but for this one I could feel the nerves settling in. I think I was a bit starstruck… I was after all about to sit down with a true legend in the conservation world, Dr Jane Goodall.
I'm sure most of you know the name, or maybe 'chimpanzee lady' rings a bell? This 82 year old lived with a group of wild chimpanzees in Gombe, Tanzania, in the 1950s where she studied a species we knew little about. And over the many years of her work not only did she become part of their family structure, she went so far as to give each member a name.
This was of course unheard of in the scientific community… a study subject is a number not a human name.
Well, she stuck to what she believed in and in doing so she ultimately changed perceptions and is the world's leading authority on chimpanzees today for the groundbreaking research and discoveries she did in those early years at Gombe.
Before I had my few minutes with Dr Goodall, her attention was focused on a group of curious and excited kids in dusty Orange Farm in the South of Johannesburg.
It was an awesome opportunity to see her youth-led global community programme called Roots & Shoots in action.
And after passionate speeches by learners from local environment clubs imploring us to remember that we need soil, water and air to live a healthy life… the Lesedi Kresti Primary School's headmaster introduced us all to this "wise-woman who was here bringing her decades of wisdom to share with us all".
The tent of kids went whisper quiet. And I noticed many leaning forward… sitting on their hands ready to hear wisdom rain down from this famous researcher from another part of Africa, with a doctorate from Cambridge… but instead of science and statistics, she started by telling them the reason for her success, her motivator, her believer… her mother.
I could see the immediate connection… there were sparkly eyes all around, some nodding heads, hands now holding onto chins. We all have mothers. That one person who no matter how silly our dreams… believes we can actually do it.
I was here to see a community programme in action and listen to one of the world's greats presumably talk about her work and achievements… but she drilled deep in to me when she spoke about how her mother encouraged her to do a secretarial course as it could possibly get her to Africa to pursue her great dream… and it did!
A wonderful story of starting in an unlikely place but getting to where you are meant to be. Of course it touched us all… And while I sat there watching the kids, it brought back memories of my mother who believed in me and never doubted my dreams, my path.
Many of you know that I tell stories about wildlife on television and happen to be rather passionate about rhinos… but not many of you know how I got to television.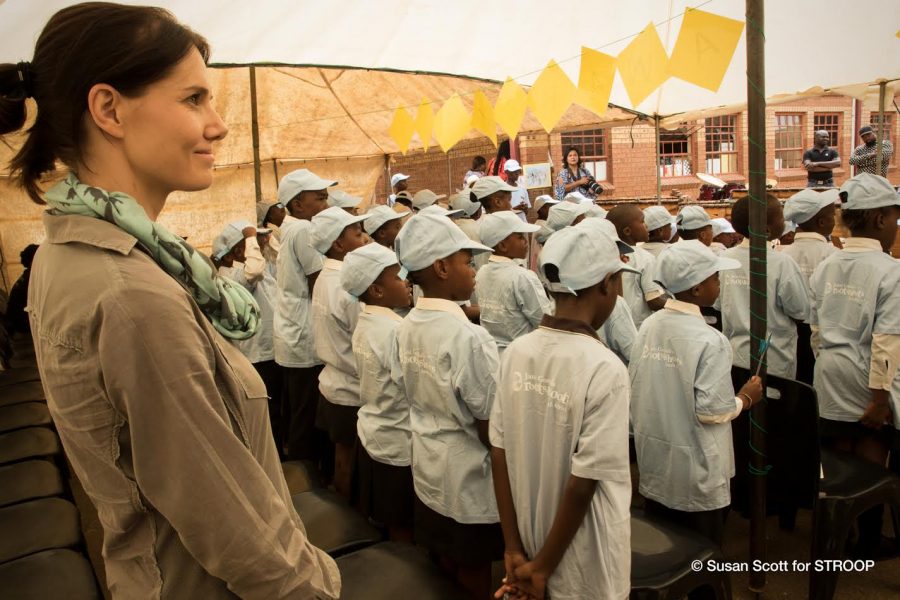 It's an unconventional path for sure… shortly after getting my BCom in Industrial Psychology, I was offered a modelling contract which was something exciting and challenging in my early twenties.
It also meant however, that I got into it rather late and I was completely out of my comfort zone. But my mother didn't doubt my new career path for one minute. She never ridiculed me or said I was too old to "make it", or 'go and do something with your degree'… she believed, so it gave me the strength to do the best I could in a difficult and competitive industry.
And I went on to have a successful career for three years where I learned many things but most importantly how to work with photographers and cinematographers. Something that has helped me tremendously in my career today.
So no matter the route you take, there is a reason your mother supports you, she knows you will get to your dreams somehow, and that not only resonated with the kids at Orange Farm, it resonated with me too!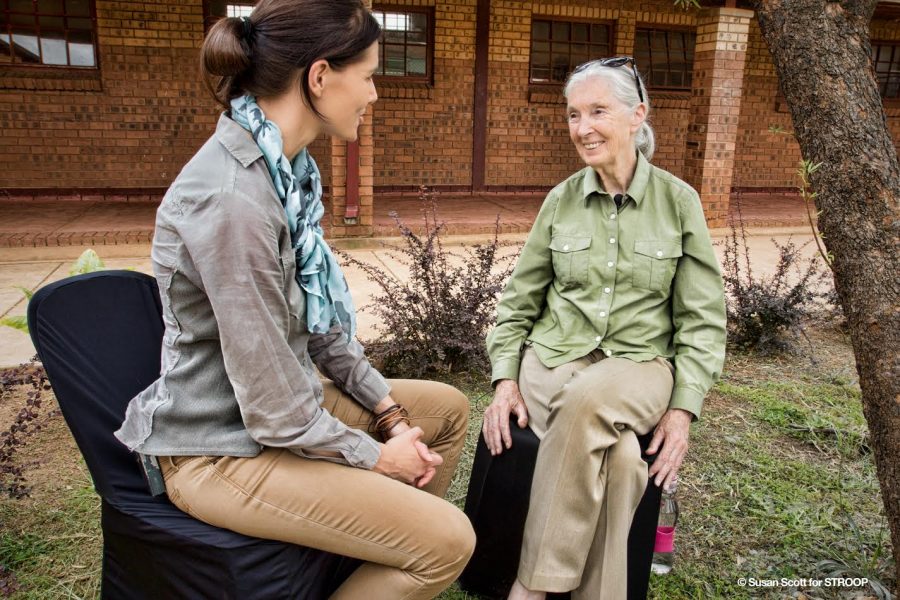 When it was time for my sit-down with Dr. Goodall, I knew I had the opportunity for only a few questions, so I had to choose them well. We spoke about rhinos of course… the poaching crisis; but also about the first time she saw rhinos in Africa: "At Olduvai after we had done digging fossils, we were allowed to walk out on to the Serengeti at the end of the day; and one evening we came upon a rhino, very close and she clearly knew we were there but couldn't quite see us… so she was going back and forth with her tail up making those funny little sounds they do!
"Luckily the wind was blowing from her to us… so that was a wonderful encounter! I love rhinos! But sadly I don't think there are any left where I saw rhinos… it's so sad the poor endangered white rhino."
But as terrible as the state of our planet is in, this UN Messenger of Peace is really also a messenger of hope.
I have always admired her unwavering belief in the hope that we can still reconnect with nature no matter where we live: "I've seen inner city kids given a chance to go out, I've seen their eyes light up.
"It's been proven that children need greenness and nature for proper spiritual and psychological development. It's there in us, we are part of nature. so we just need to provide opportunities. I've got so many stories of the value of greenness. So you just have to give children and their parents an opportunity to make that connection."
In my time with Dr Goodall, what I saw and felt was someone who truly believes we can change the destiny of our planet. She believes in humanity, even after all the destruction we have caused.
To believe in the impossible is clearly something she relishes in… and who knows, maybe she's right!
MORE
For progress on STROOP and regular updates please 'LIKE' the film's facebook page: