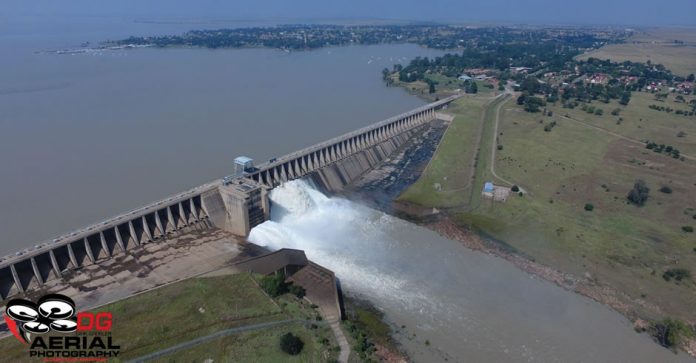 Dirk Grobler, who specialises in aerial photography and contour mapping, captured this wonderful sight of the Vaal Dam in South Africa today, 1 March 2017.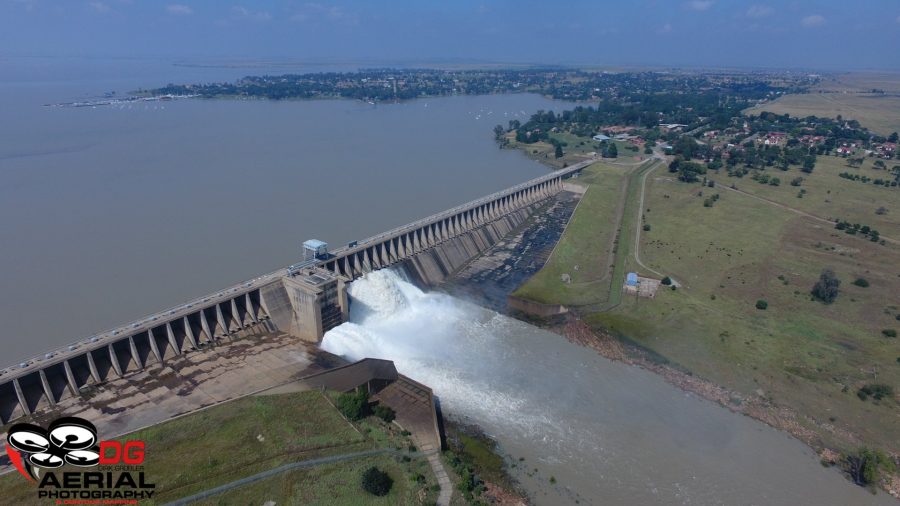 Dirk said: "With the dam at 103 %, 1 sluice gate and some river valves were opened. What a joyous view after the years of drought."
Dirk also posted the spectacular photo above to Water Shortage South Africa (WSSA) of the Vaal Dam this morning at 10h00.
Watch Vaal Dam 1 Sluice Gate Open, 1 March 2017
Meanwhile in Cape Town, Mayor Patricia de Lille has said she plans to ask for Cape Town to be declared a disaster area as the dams feeding Cape Town are currently at a level of only 33%. Since the last 10% can't be used… it means Cape Town only has 23% left, which De Lille says means "we have 121 days left of usable water in our dams". Rains are expected during the winter season.
View Dirk Grobler's video of the Vaal Dam earlier this week and compared to the past.
MORE
Follow Dirk Grobler's videos on Facebook and YouTube.