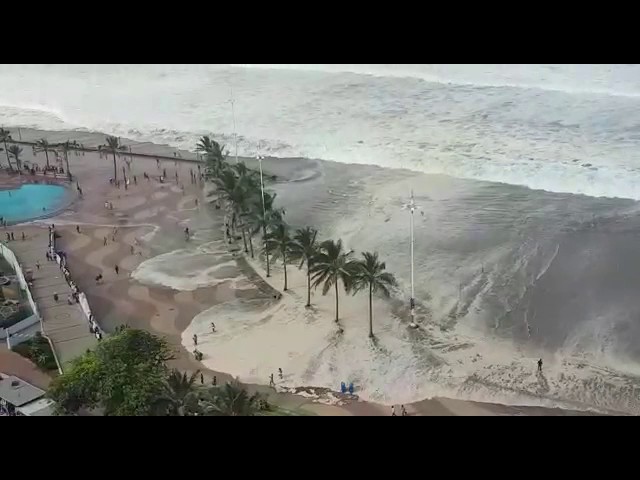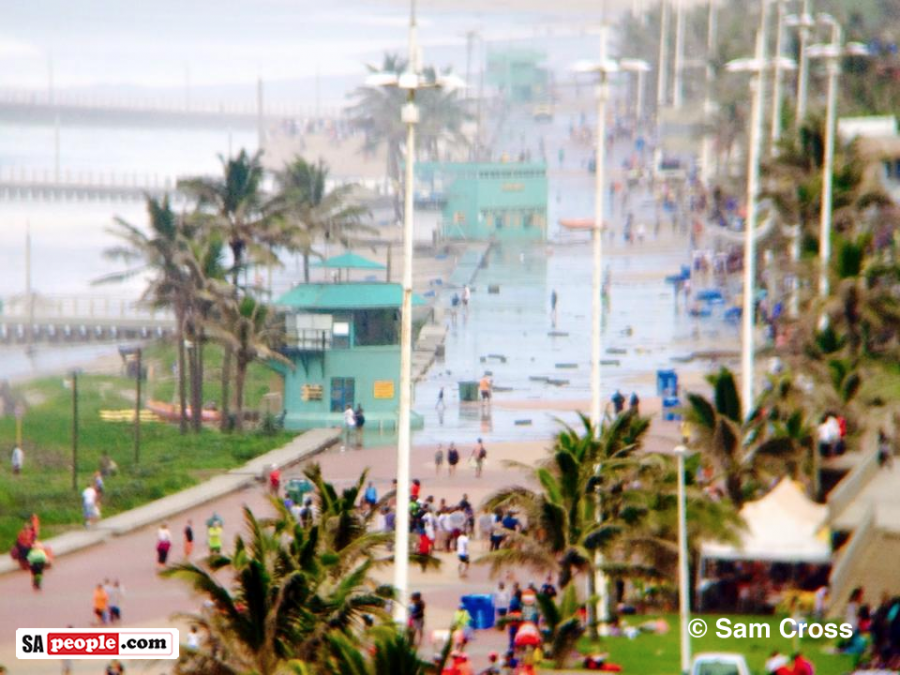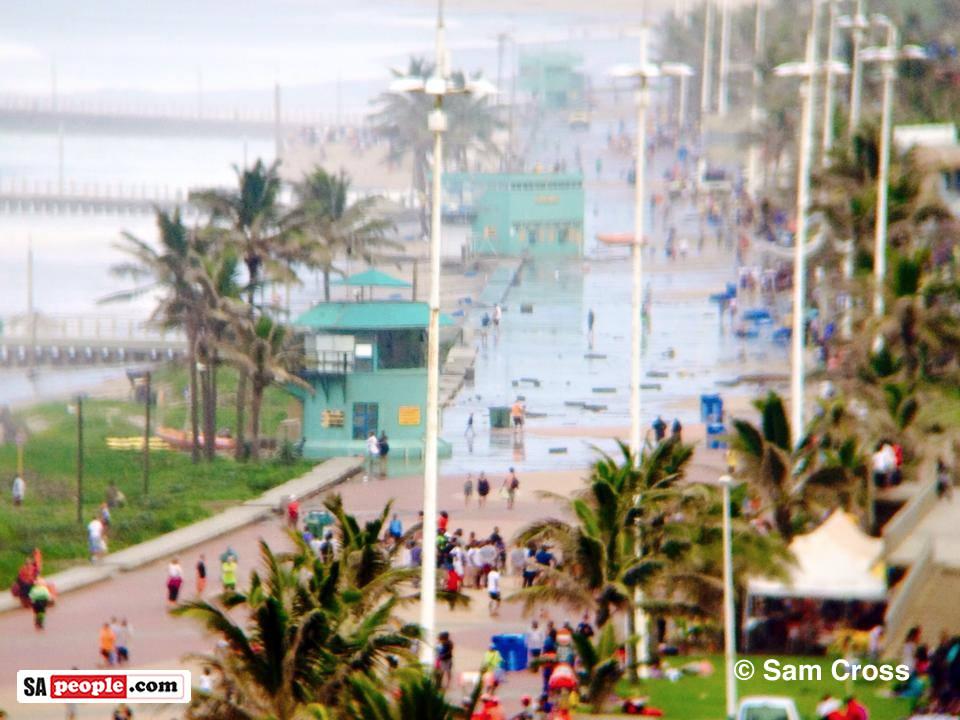 The strong winds and big swell are believed to have been caused by powerful Cyclone Enawo which hit Madagascar five days ago, the strongest storm to hit the island in 13 years.
Watch Craig Dove's videos of the huge mini-tsunami-like wave in Durban here as well as two other videos below – one from a member of the crowd caught by surprise as the wave hit the shores and rushed up towards the car park; and another with an aerial view from a hotel or apartment building overlooking Durban's rough seas.
The beaches were closed to swimmers.
Sam Cross (from Sam Cross Art) also managed to capture some photos from a safer distance. She said: "Durban promenade from a distance. A safer place to be!" (See below.)
Videos of Tsunami-like massive wave/s hitting Durban beachfront promenade
Aerial View of Tsunami-Like wave at Durban beach front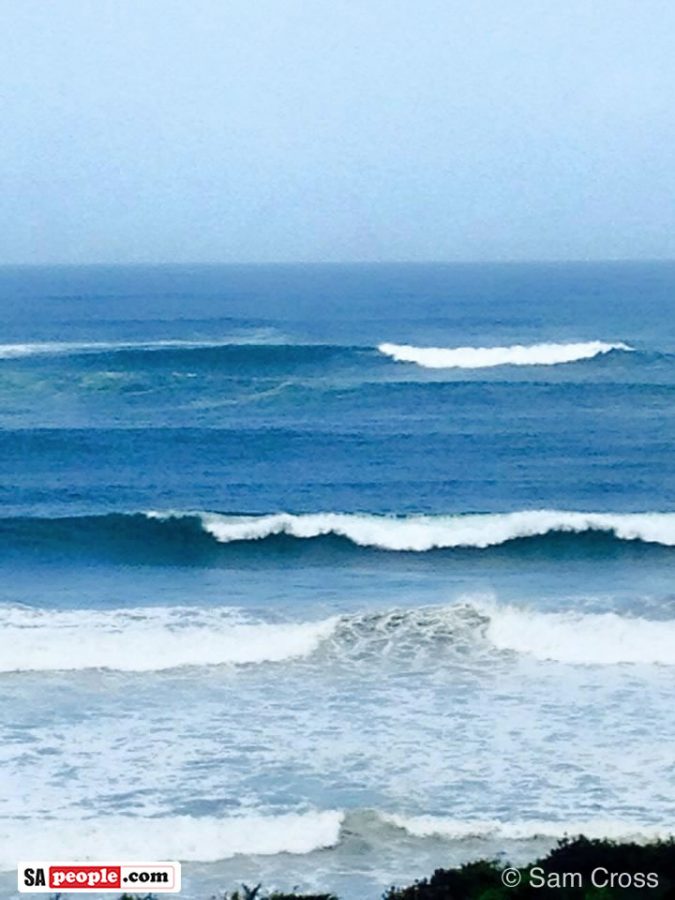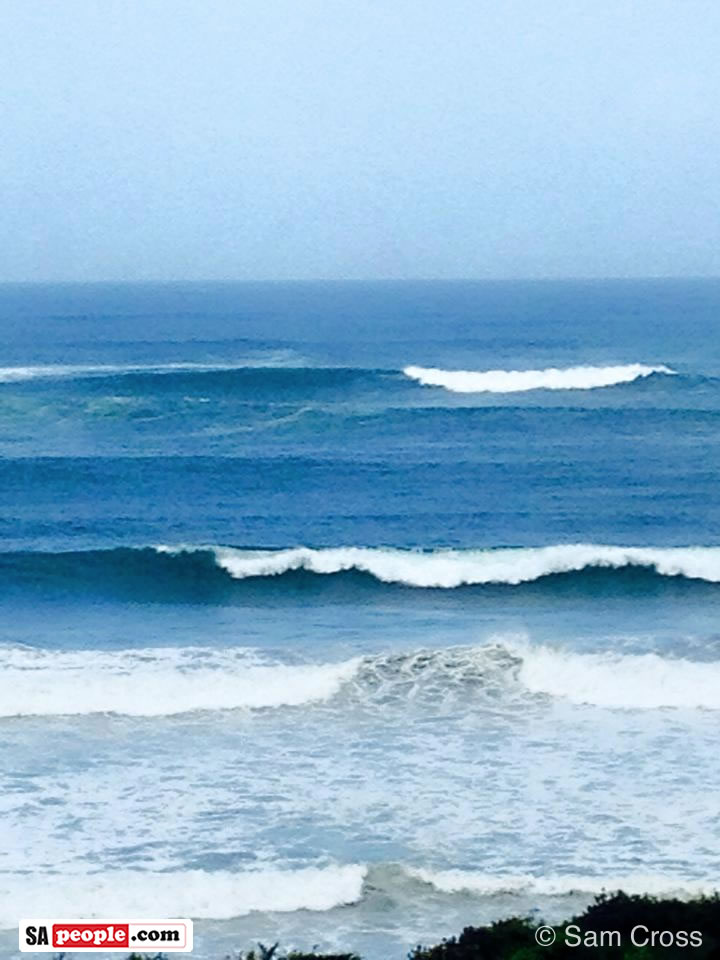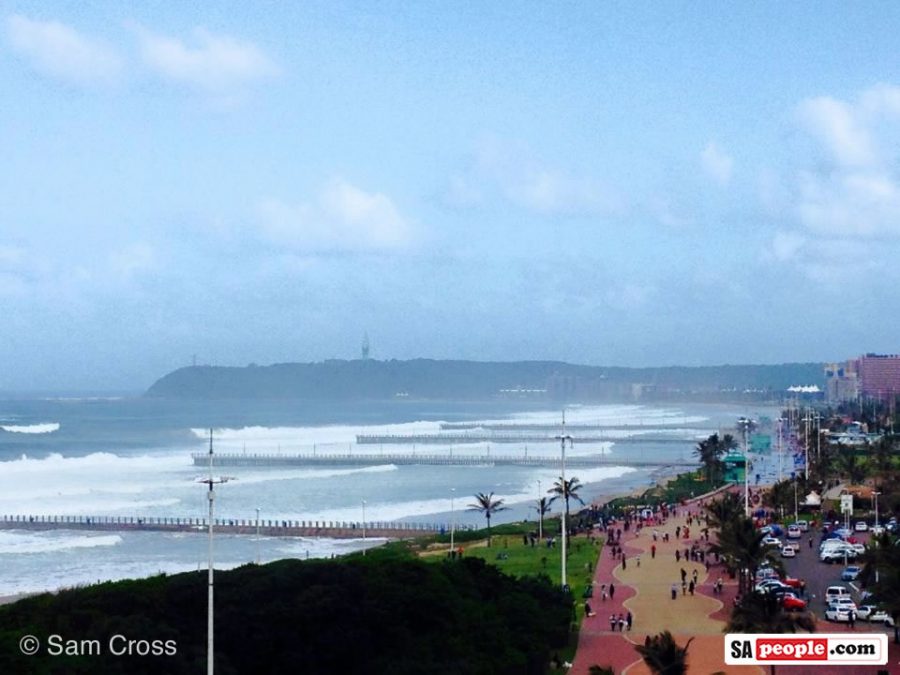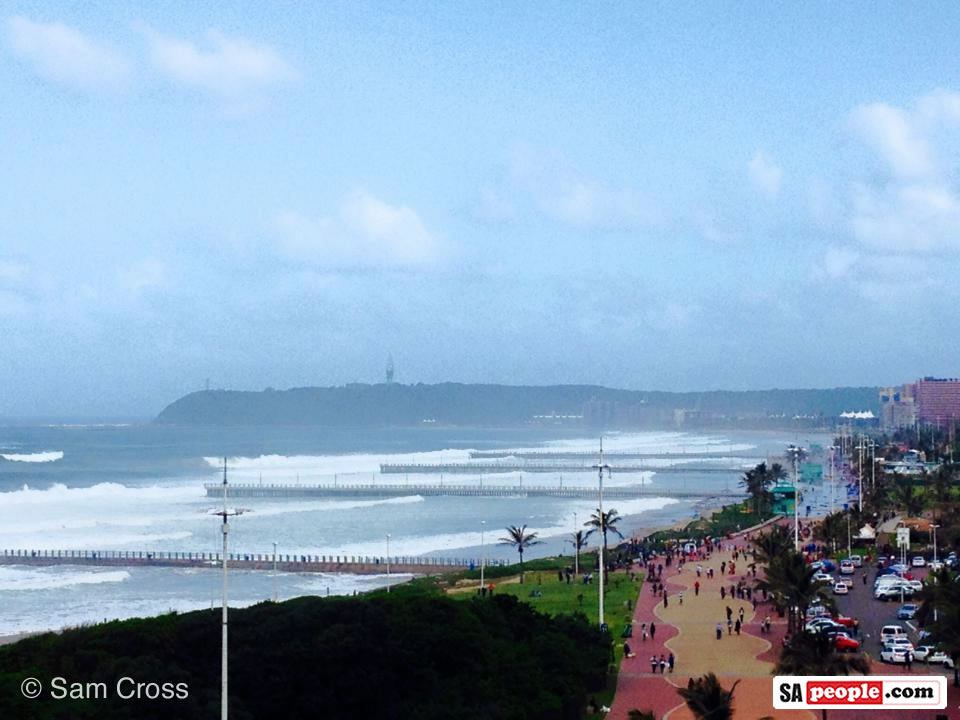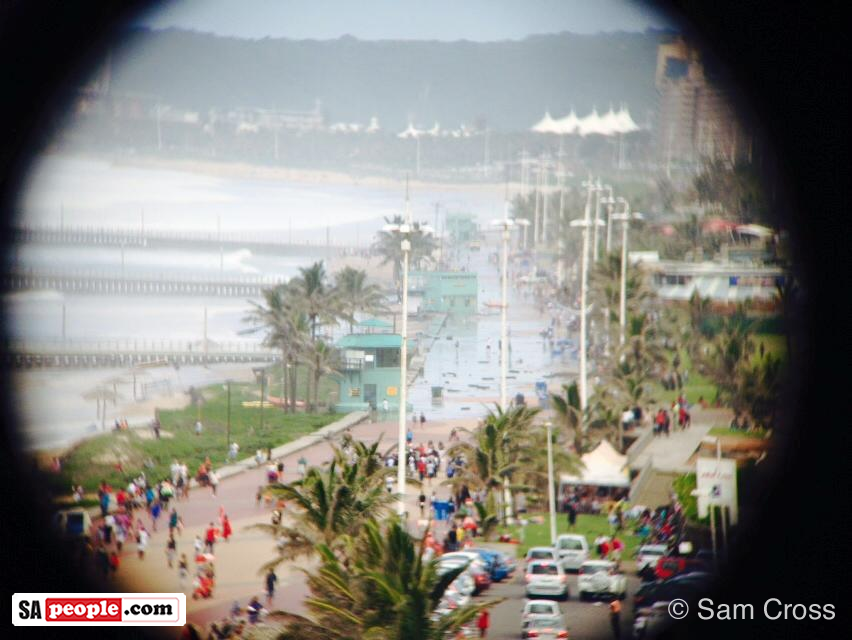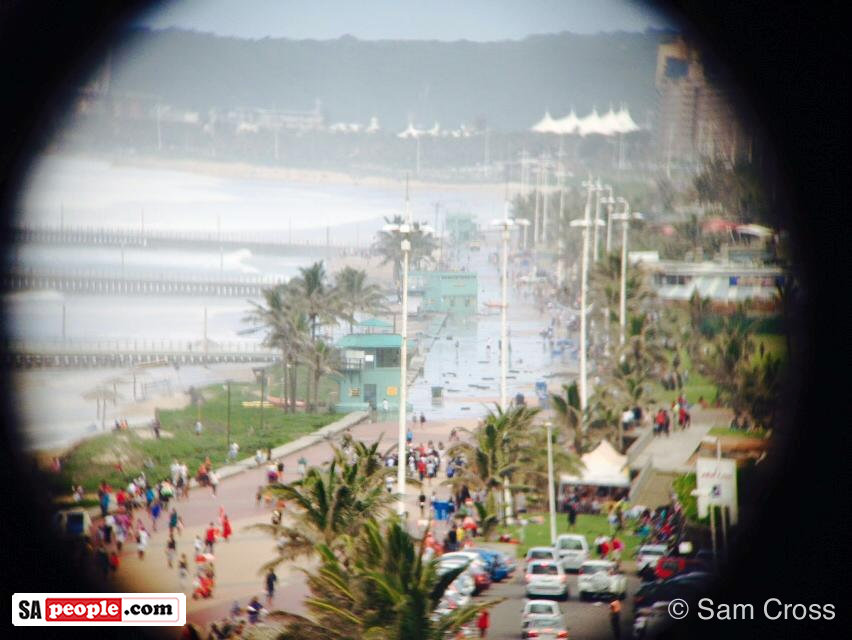 Watch Craig Dove's videos of the massive waves… including a mini-tsunami wave in Durban here
MORE
Durban's North Beach Tragedy – Big waves wash 7-year-old girl off pier – Sunday 21 January 2018