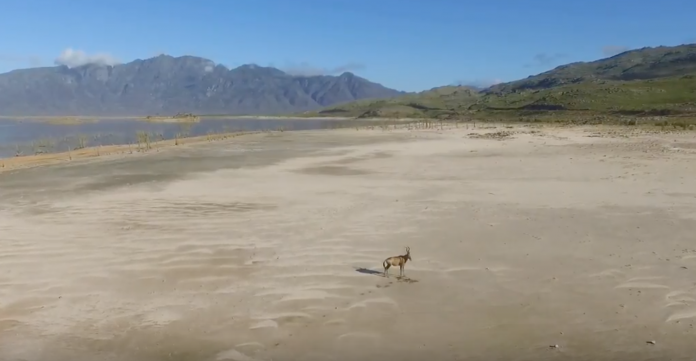 This dramatic video of Theewaterskloof Dam in the Western Cape shows how dire the water situation is in Cape Town… where strict water restrictions have been implemented, a naming and shaming policy introduced for water 'abusers', and freeway signs flash warnings of how little drinking water is left.
The drone footage, filmed by helicopter pilot Stephan Myburgh, compares the difference between when the dam's water level was at 52% in November 2016… compared to how it looked yesterday, 17 March 2017… at just 27% full.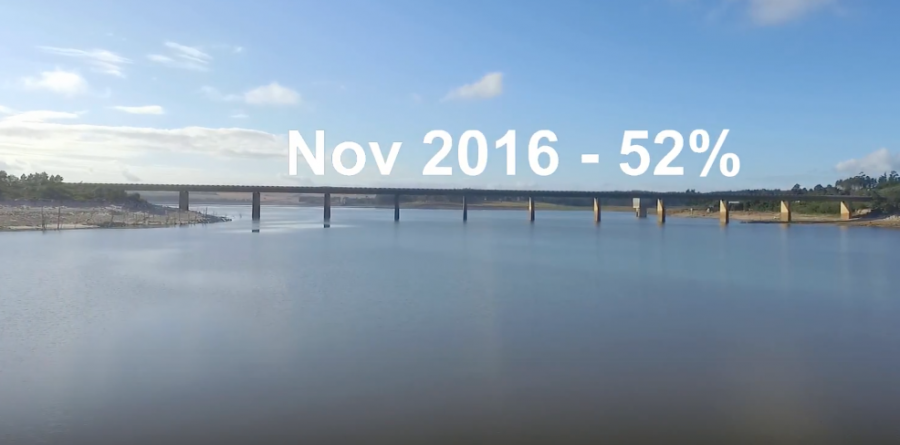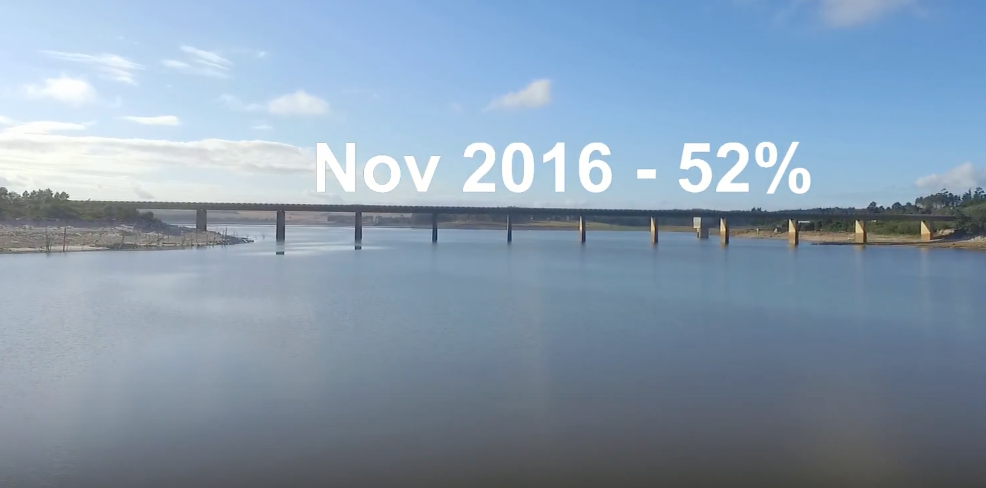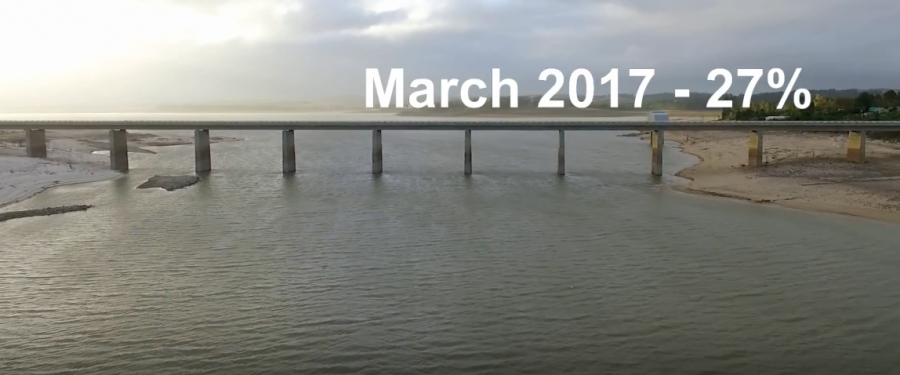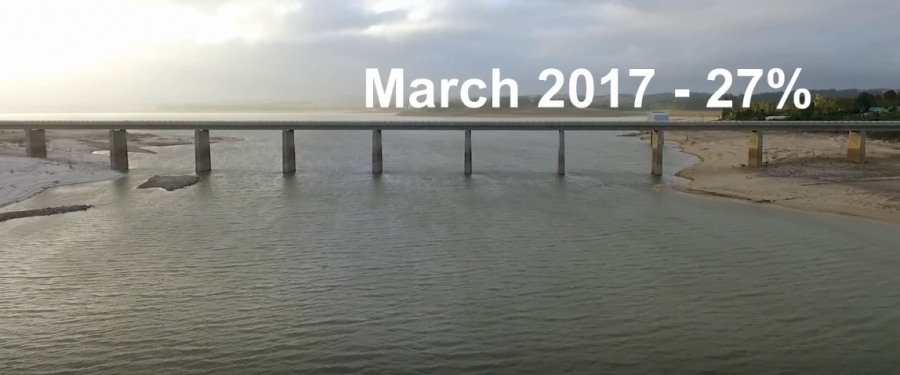 The problem is that Theewaterskloof is the largest dam serving Cape Town's drinking water supply… with more capacity than all the other major dams added together. (See graph below.)
Myburgh says he hopes this video will "bring a clearer perspective to the public in order to assist with the water crisis we are facing."
Watch aerial footage of water levels at Theewaterskloof Dam, Western Cape – The Stark Reality
The dramatic background music is aptly entitled "Two Steps from Hell" (by Epic Music Videos).
Theoretically the dam could run to almost empty by the time the expected 2017 winter rains arrive.
Myburgh used a DJI phantom series drone & Go Pro camera.
For those struggling to understand the water restrictions, this video should drive home the message as to why it's a priority to save water… as Theewaterskloof Dam's water levels affect all Capetonians who drink water.
City of Cape Town: Dam Water Levels on 13 March 2017
The City reminds readers: "As the last 10% of a dam's water is difficult to use, the useable water in the dam is approximately 10% less than the dam level."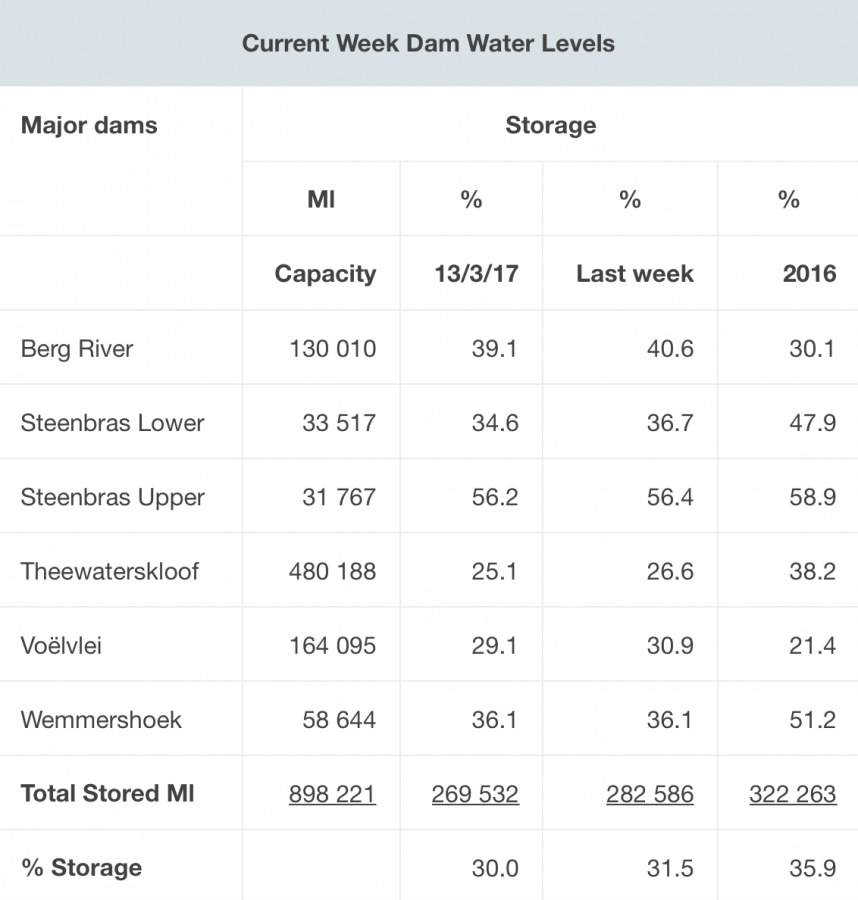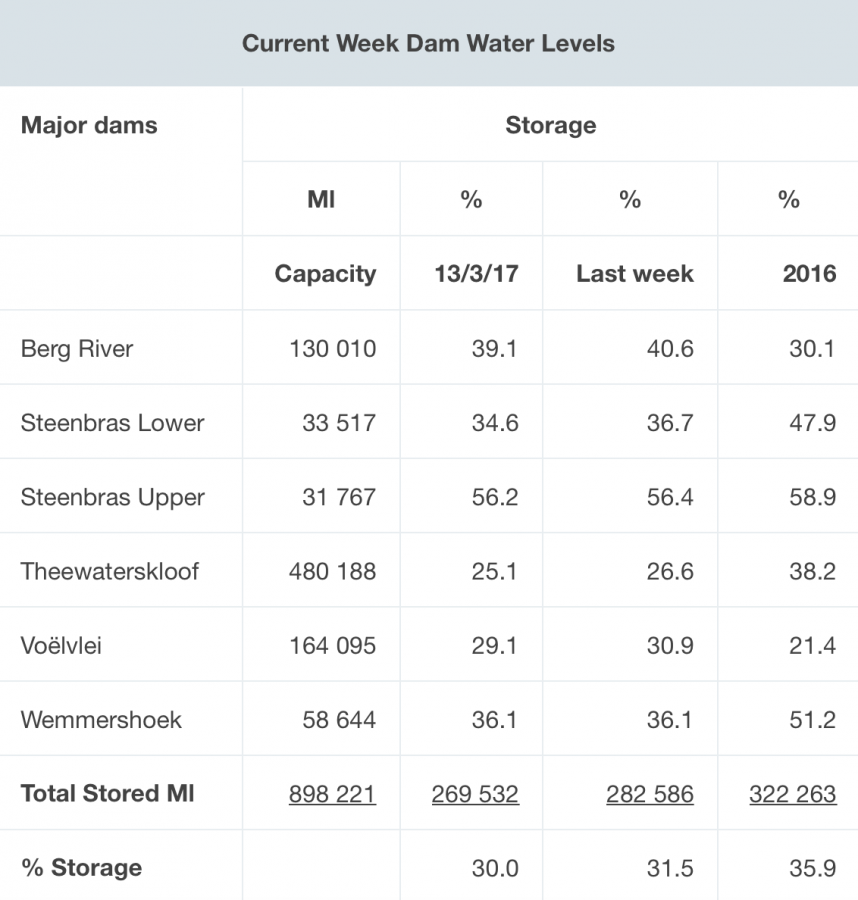 MORE
www.aerialevents.co.za
www.facebook.com/Aerialevnts/
www.instagram.com/aerial.events/