A New Zealand family are still reeling after their teenage son was attacked by a cheetah whilst on holiday in KwaZulu-Natal, South Africa, this week. Well, it appears it's more Mom who's reeling… while her 14-year-old son, Isaac, has recovered well and is kind of excited to show off his "cool" cheetah scars to his mates back home in Christchurch. Watch video below.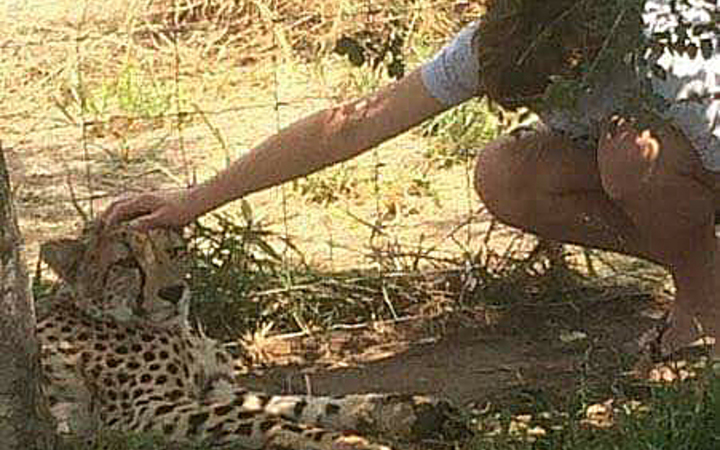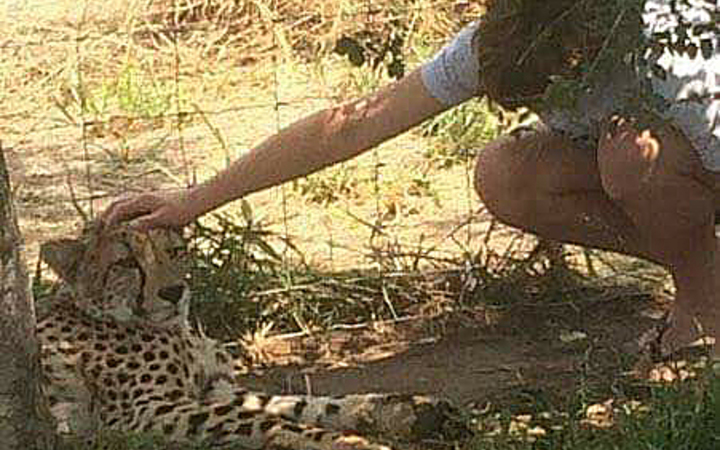 Isaac Driver was with his sister and parents in a group of about 20 tourists, on a tour of Emdoneni Lodge's safari park in Hluhluwe, on Wednesday morning, when the incident occurred. They had just finished petting the cheetahs and were apparently leaving the enclosure when he was attacked.
Isaac's sister says she tried to help but the cheetah tore her shirt.
Their dad Dave then saved the day and "ripped" the cheetah off his son, before a guide took over. Isaac – who apparently said "ow ow ow" but didn't cry or scream – suffered injuries to his back and shoulder. The guide suffered facial and arm injuries.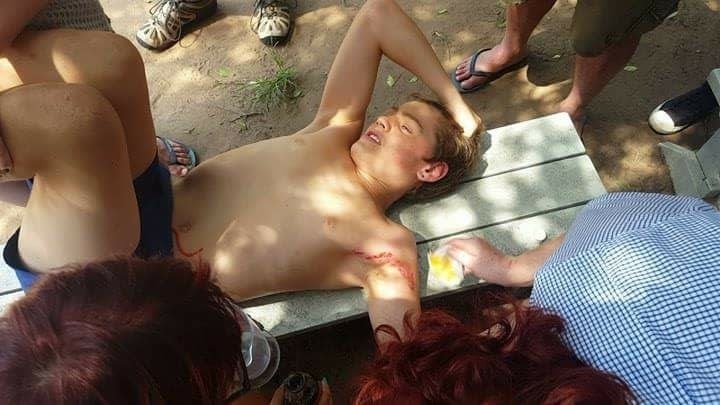 Isaac's mom Mandy told New Zealand media that the cheetah "landed him on the ground as though it was eating him. It was horrible, it was really scary… My husband just seemed to appear from nowhere – he just grabbed the cheetah, pulled it off him, and just held it to the ground."
Mandy says she doesn't know why the cheetah went after Isaac since he wasn't the smallest, and "he wasn't being silly or making any loud noise".
She said she thinks her son "just wants to go home, really"… but that's probably just to show off his scars, because according to her daughter, it's Mom who's having nightmares and wants to get home to "safe New Zealand". 
Isaac bought himself a cheetah T-shirt, and says he would not want the park to be closed… although it may be a good idea to raise the age limit of those who can enter the enclosure, to prevent another young child being injured.
The manager of Emdoneni Lodge said they cannot comment until all facts have been gathered. The award-winning lodge has a cheetah conservation project – caring for cheetah, serval cats, African wild cats and caracal (lynx) that have been orphaned or injured.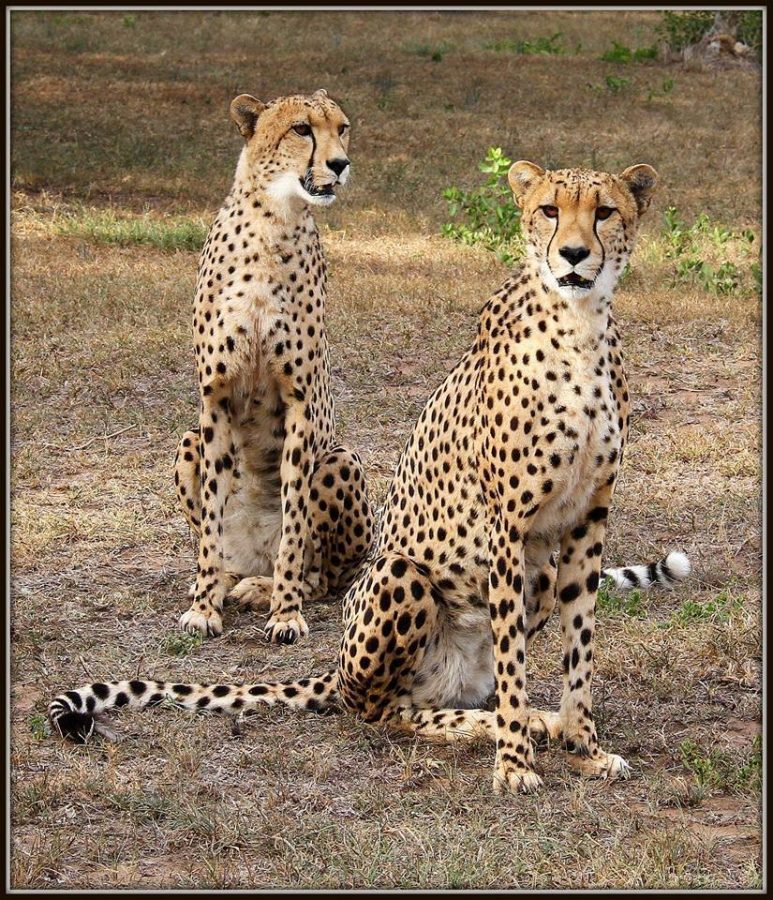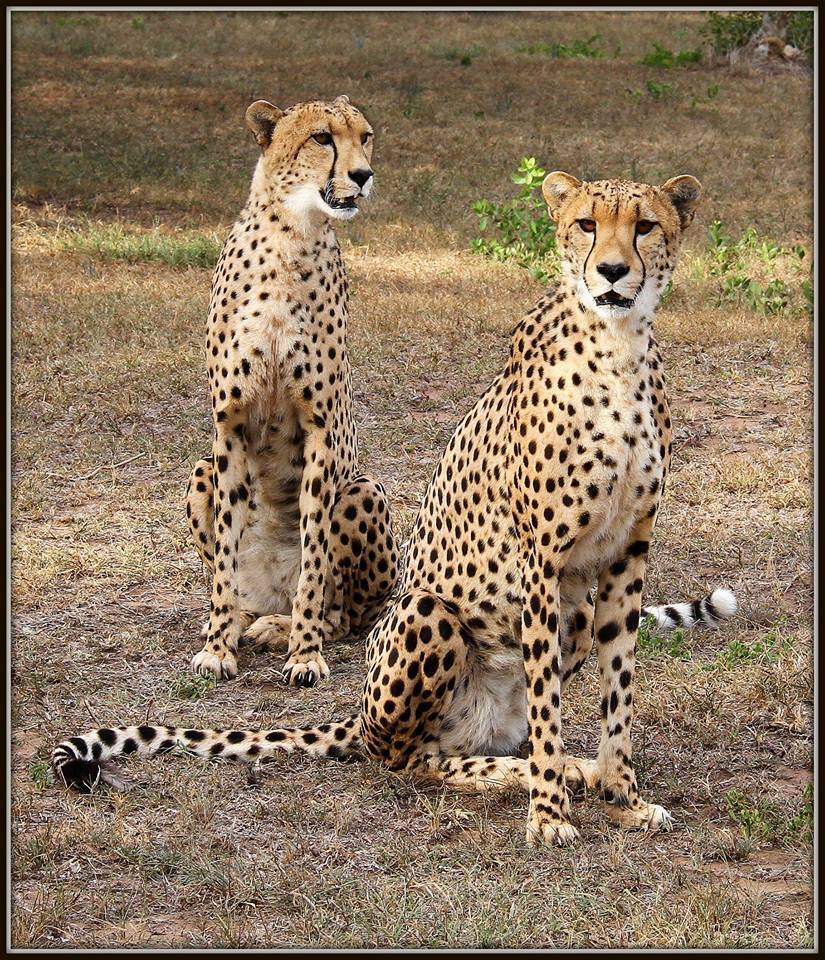 The lodge's website does warn: "Bear in mind these animals are still wild animals with a mind of [their] own."
The teenager told OneNews: "I think it's quite cool I'm going to have a scar from a cheetah." 
Watch Interview with New Zealand family, attacked by cheetah in South Africa