Yesterday another anti-poaching ranger was killed. He was a colleague and friend of well known African Conservation Photographer PETER CHADWICK. Peter wrote and published the following upon hearing the tragic news.
Peter's poem and photo are republished here with his kind permission…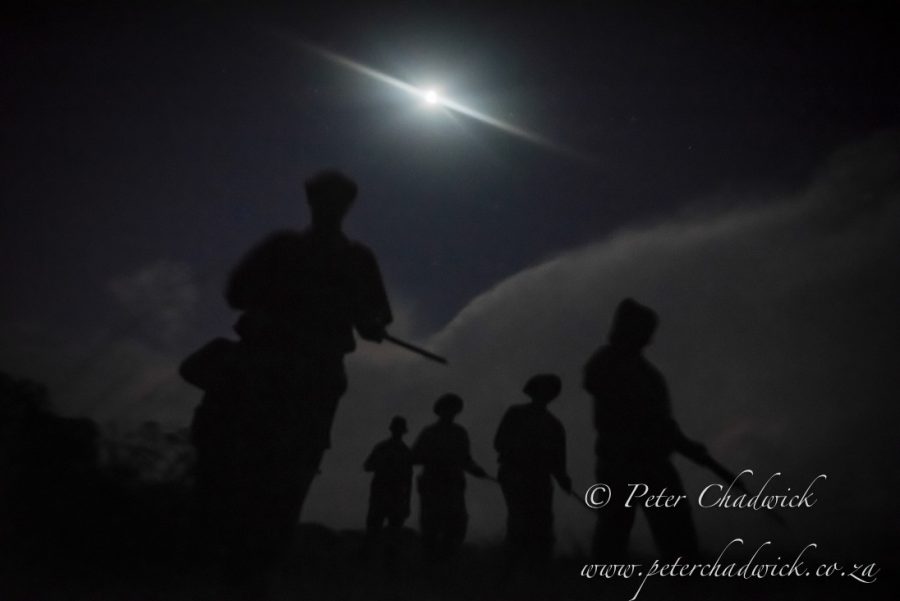 Today Another Ranger Died – by Peter Chadwick
Blackness, emptiness, death and sadness
Today another ranger died
What made this different, was this was someone I used to know
We were young then, filled with determination and laughter
Eager for life
When will this killing end?
Brought on by greed, corruption and slaughter
For horn and ivory that belongs to their bearers
When will the world fully realize this tragedy?
A thousand rangers have died before you
But you are not just another number when the bells toll
Wife left behind, children without a father
Tears shed, hearts wrenched apart
The ultimate sacrifice paid for conservation
Once a light of life, now just a ghost and a memory
Now you are someone else that I used know
The list of heroes growing ever longer, ever more sorrowful
No twenty-one-gun salute is enough for you
Hamba khale Numzane!
Sengathi uNkulunkulu ukwamukela kwakho
Today another ranger died!
In memory of a colleague and former friend!
In the last decade over 1,000 rangers have given their lives while on active duty for conservation and yet the world takes little notice!
***
Please visit Peter Chadwick's site here.
Our thoughts are with all those who work in the field trying to save our wildlife, and to their family and loved ones who worry about them, all the time…