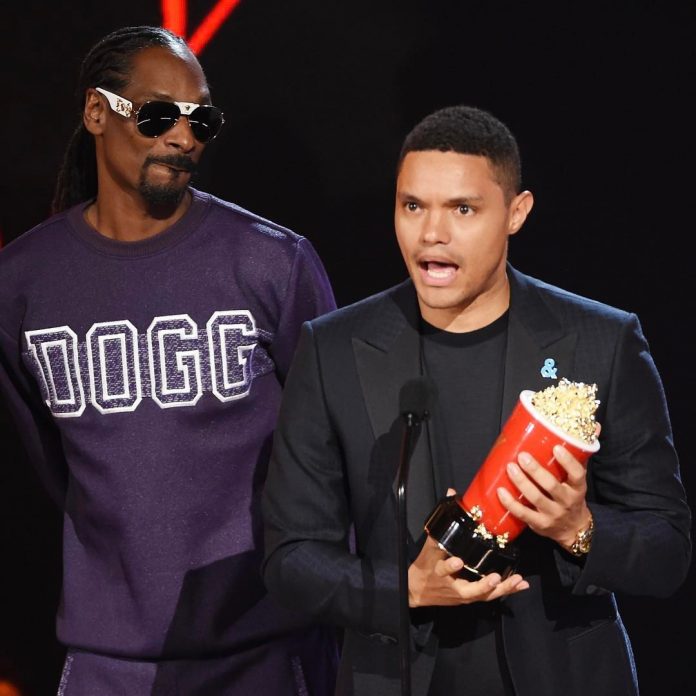 South African comedian Trevor Noah has won the MTV Film and Television Award for Best Host, for his work on Comedy Central's The Daily Show in the USA.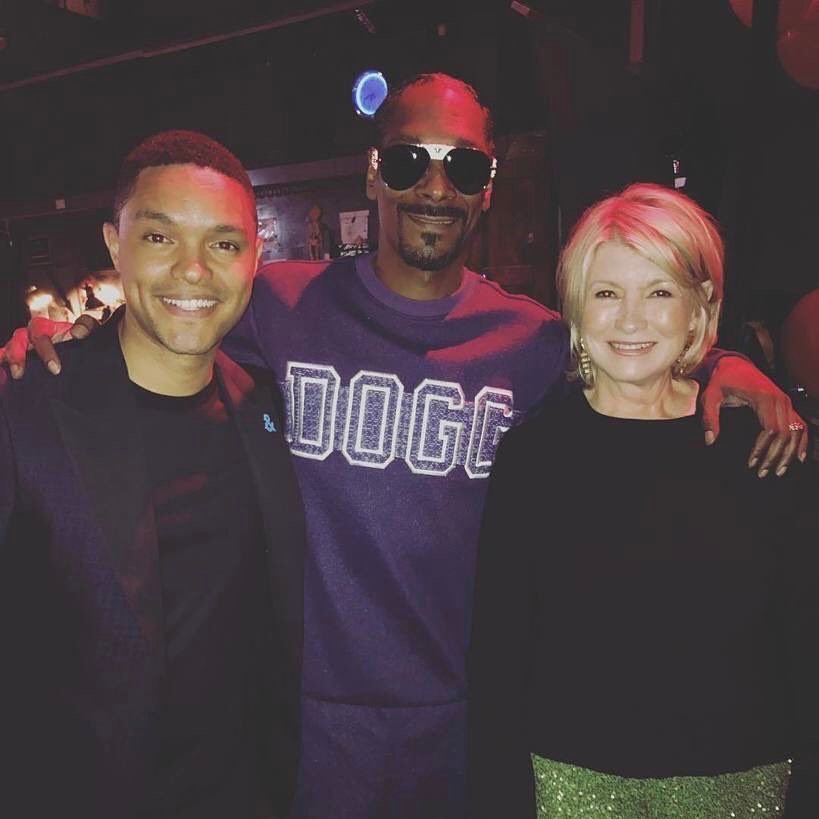 The South African expat, who now lives in New York, posted this photo afterwards, with rapper Snoop Dogg and businesswoman Martha Stewart, saying: "Backstage after winning MTV award for best host. Thanks for the pic @snoopdogg!"
The MTV Film and Television Awards, voted for by fans, was held Sunday evening in Los Angeles.
During his acceptance speech, Trevor thanked his mother (whom he adores, detailing her profoundly positive effect on his life in his biography – Born a Crime).
Trevor said: "I never dreamed that this was possible, growing up in South Africa!
"There is one person who I aspire to be every single day. And that is my mom! A powerful strong black woman who never listened when people told her she couldn't be more. And everyday I look to her, I dream of being a shadow of who she is because she is my hero."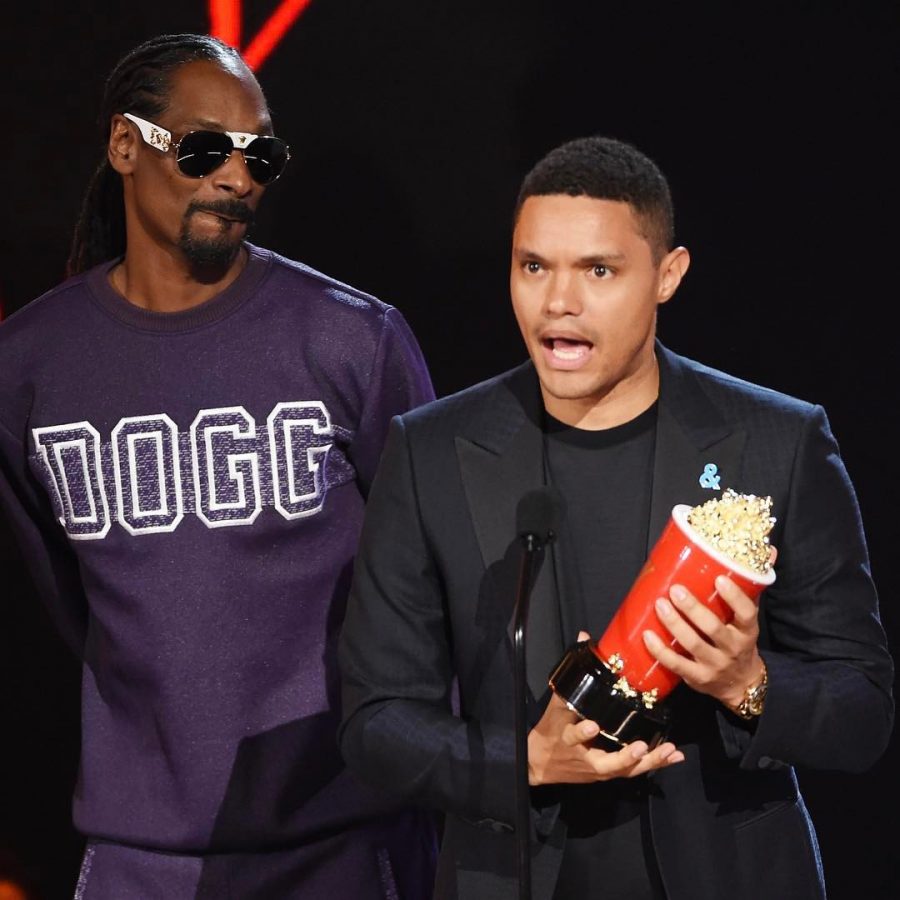 He also thanked American President Donald Trump (who's the butt of many of his political jokes), joking:
"Thank you to Donald J Trump for the comedy. The J stands for Je Suis, a lot of people don't know that."
His fans were delighted. One wrote: "Awesome picture. Thanks for making me laugh when you talk about Dick-tater Trump. You're the best!!!!! Keep up the great work!!!!"
A South African fan, Melita Mashampa, said: "I just want u to know that I've loved u since u were a presenter on SABC2 I don't know the program's name coz it was so long ago and I didn't even like the show, I just watched coz of u. ? I just thought u should know."
British actress Emma Watson became the first recipient of MTV's non-binary (non-gender) Best Actor award.
Trevor won the Golden Popcorn trophy amidst a group of great competition, including Ellen DeGeneres and John Oliver (Last Week Tonight).
As one South African fan – Nhlanhla Uniq-Kid Tshabalala II – wrote on Trevor's timeline this morning: "Big Ups For Flying Our South African Flag High."