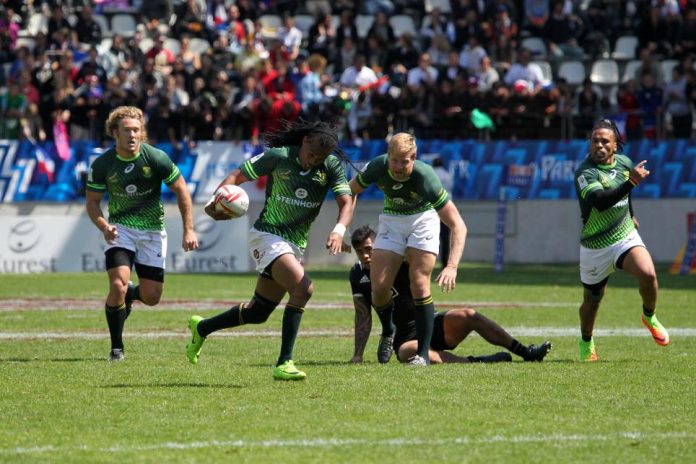 World Rugby Sevens has announced that South Africa are the 2016-17 World Rugby Sevens Series champions… a FANTASTIC achievement, after being runners up for so many years!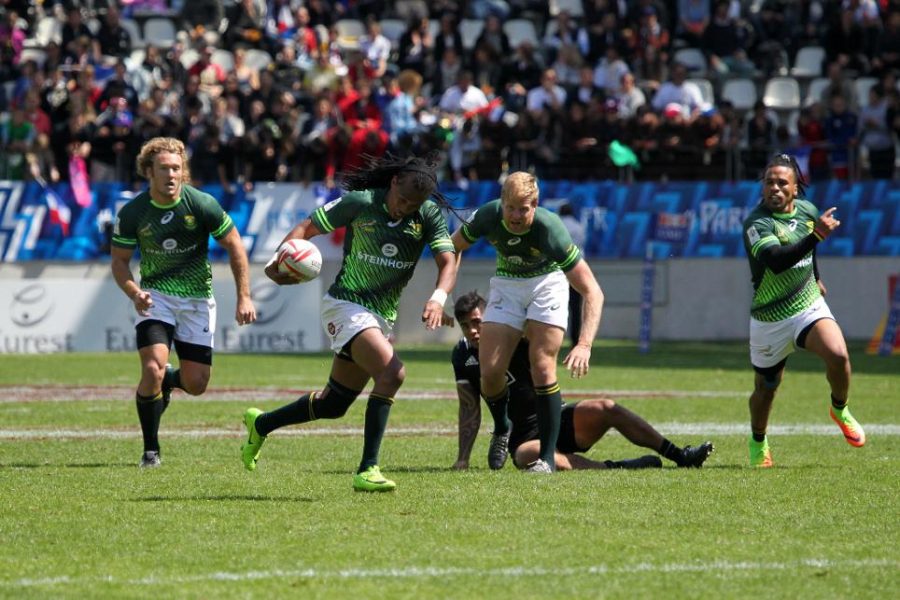 The Blizboks ensured the win at the Paris Sevens on Sunday afternoon, 14 May 2017, after beating New Zealand in the Cup semi-finals.
World Rugby said: "England's earlier loss to Scotland at the same stage meant that they could not overtake the South Africans and Fiji's exit in the quarter-finals meant they were not in a position to catch the leaders.
"It also means South Africa will appear in 8 of the 9 finals so far this season, as they clinched the title for the first time since 2009."
South Africa's Coach Neil Powell said: "It's been an incredible season so far. We wanted to finish strong in this tournament and in London next week. This is for all the people in the system, not just the players, but the management back at home as well for really working hard back to make it happen.
"Every time we put our jerseys on our backs we play for South Africa, for our family and our people back home that support us. It's special for us. We want to say thanks to them for supporting us all year."
Bryan Habana called the players a "beacon of hope in South African rugby at the moment!!!"
South Africa will play Scotland in the Cup Final of the Paris Sevens at 17.33.
Source: WorldRugby.org
Congratulations to your 2016/17 HSBC World Rugby Sevens Series champions @Blitzboks #HSBC7s pic.twitter.com/1LRNcE503H

— World Rugby Sevens (@WorldRugby7s) May 14, 2017
IN a week, you will be able to lift that baby with the brothers! Congrats @PhilipSnyman and @Neil5Powell #BlitzBOOM Philip Snyman pic.twitter.com/Q0a1PdwcOF

— Springbok Sevens (@Blitzboks) May 14, 2017
A massive congrats to the @Blitzboks on winning the series!! A huge achievement, and well deserved!! @chrisdry7 @snymanphilip @AfrikaCecil

— Willie Britz (@williebritz8) May 14, 2017