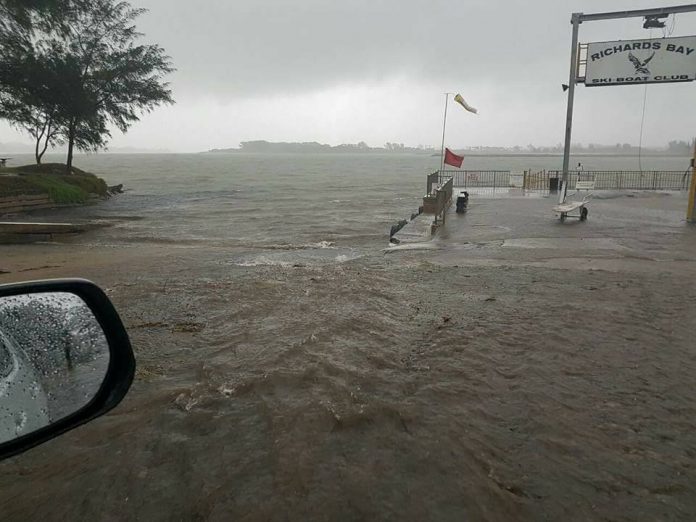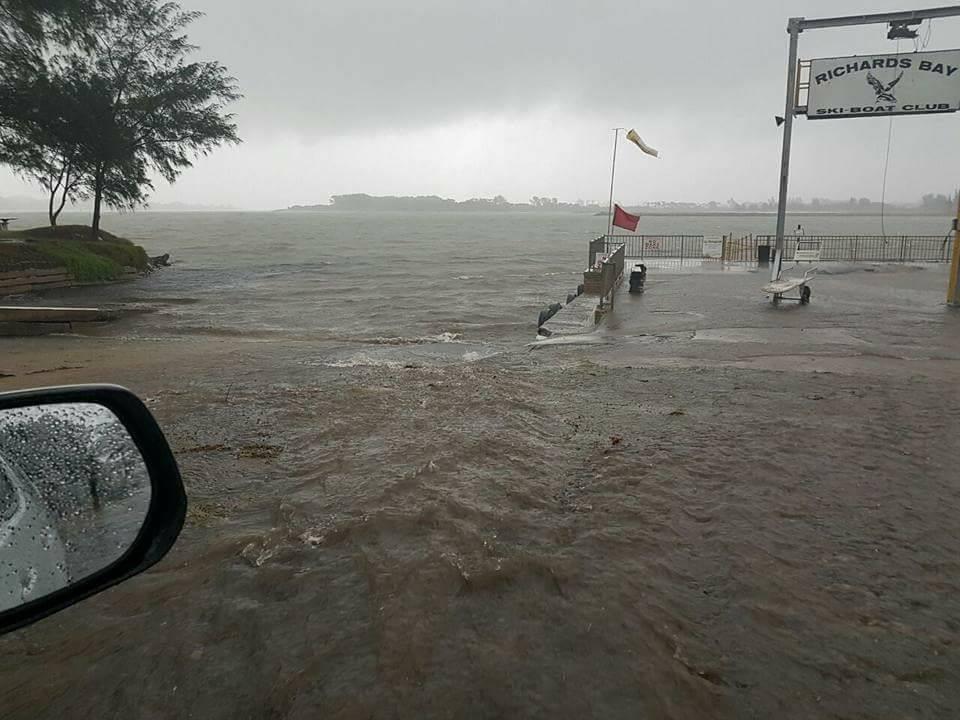 While snow fell in the Drakensberg this weekend, heavy rain fell in other parts of KwaZulu-Natal… with some dramatic footage coming in from Richards Bay and Zinkwazi, in South Africa. (Watch video below.)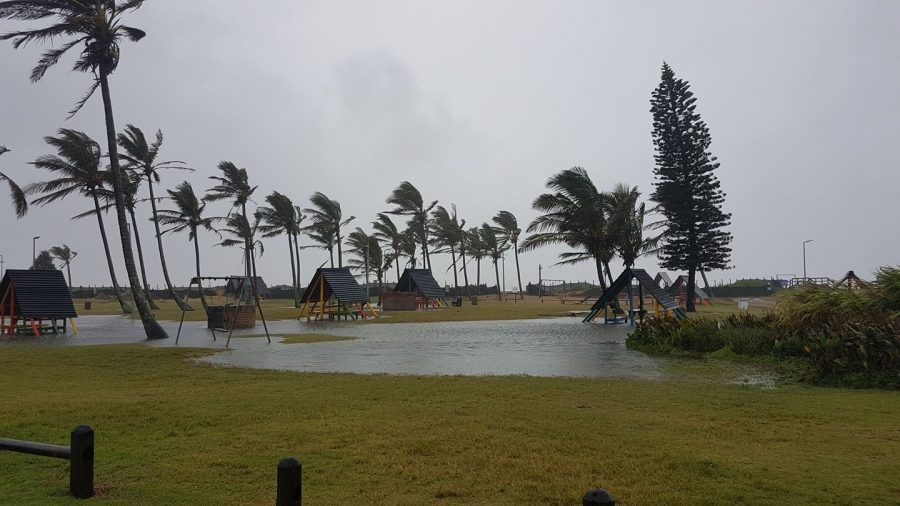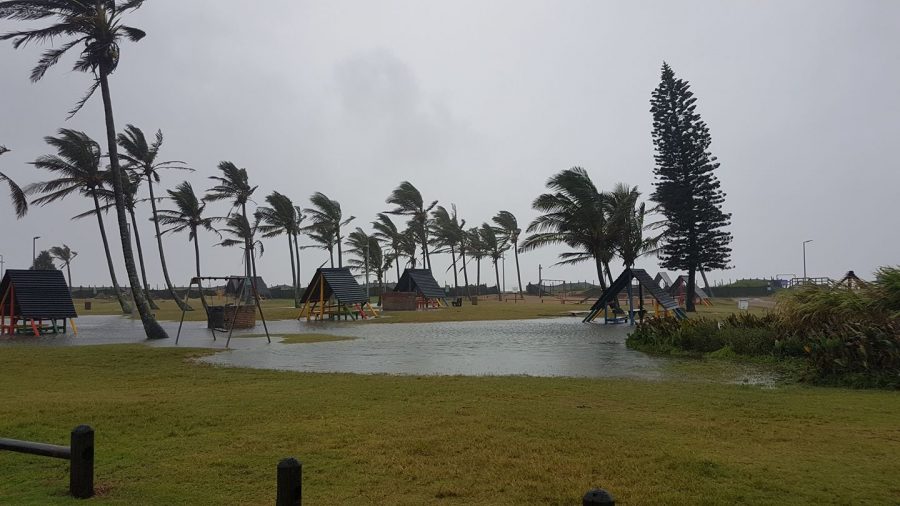 Richards Bay resident Karina Rautenbach said this afternoon there had been 310mm of rainfall collected (since Friday) "and counting". Flooding in the port town has apparently been caused by "a cut-off low" (ie. a low pressure system was "cut off" from the usual west to east air flow over South Africa).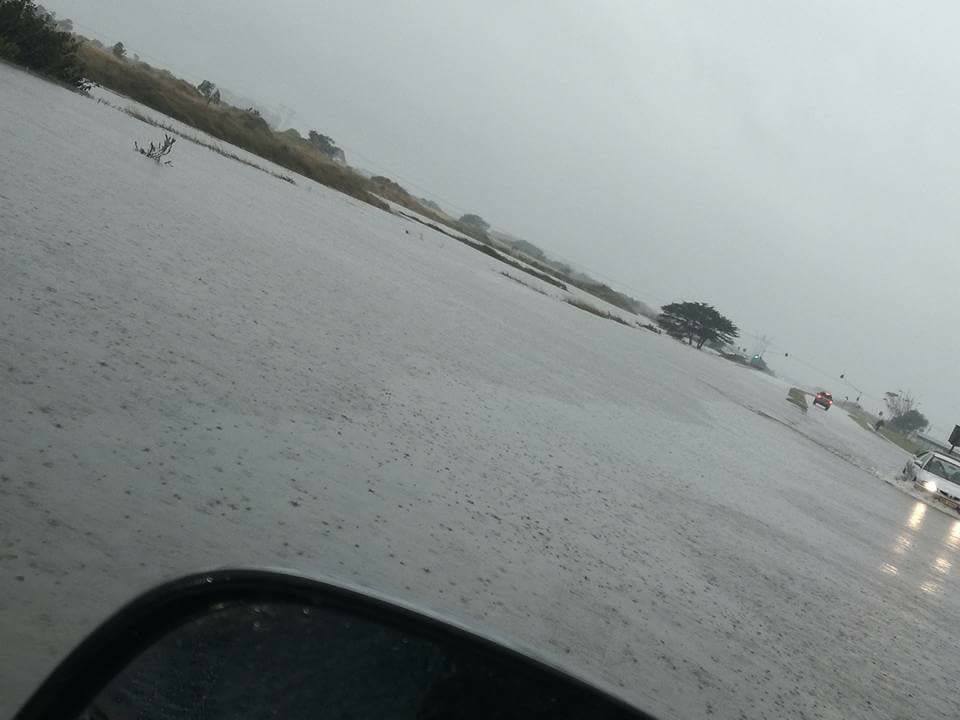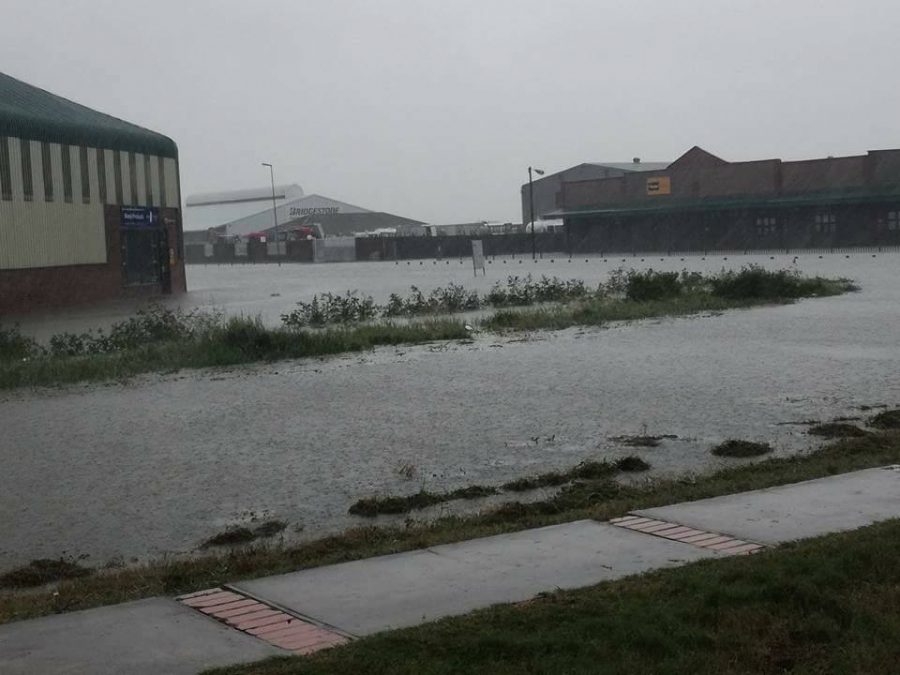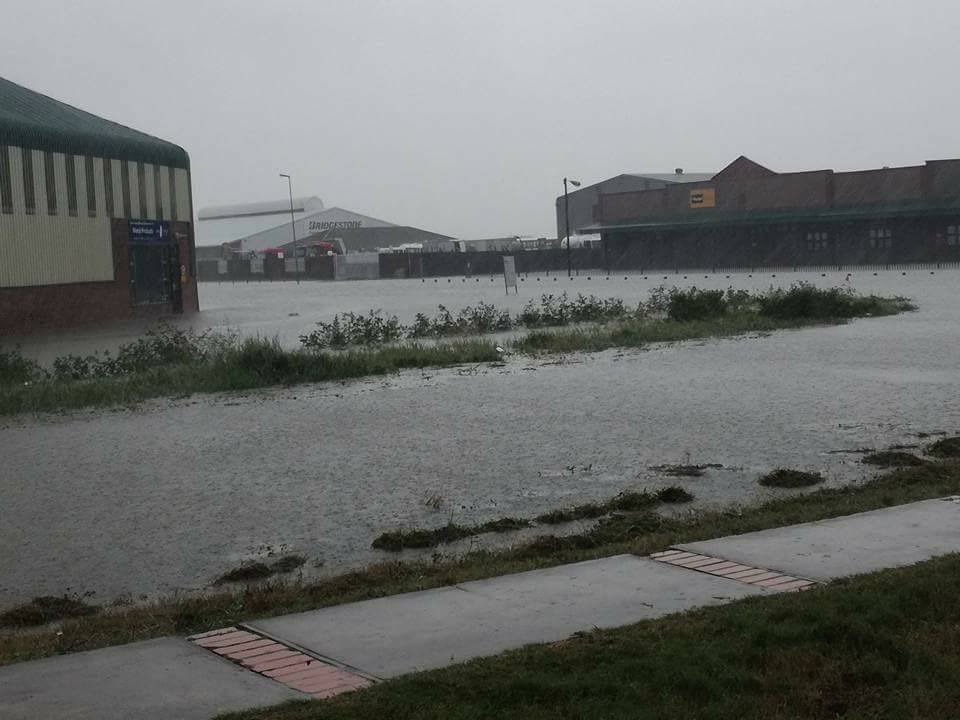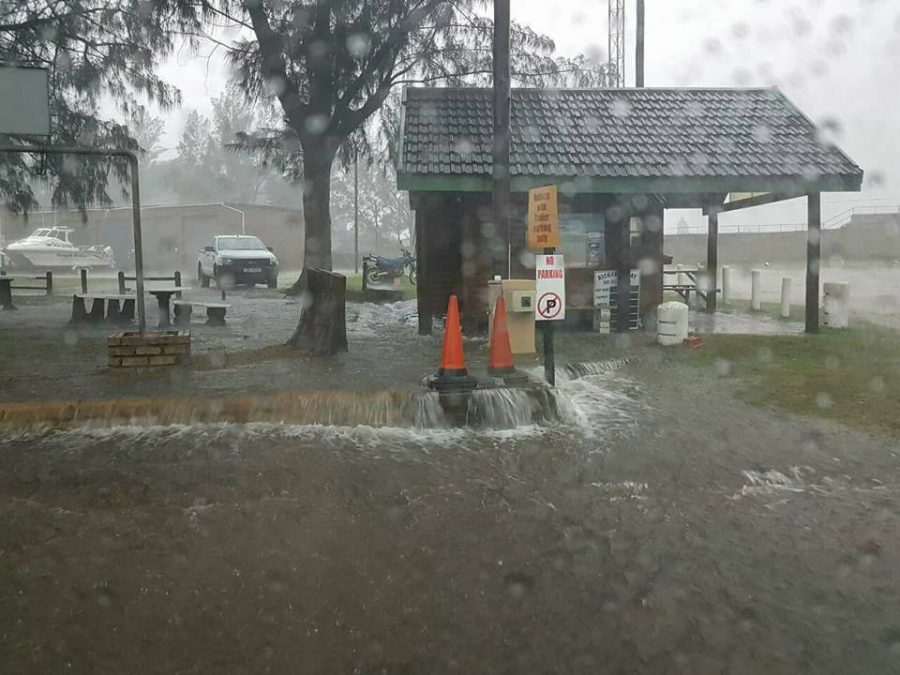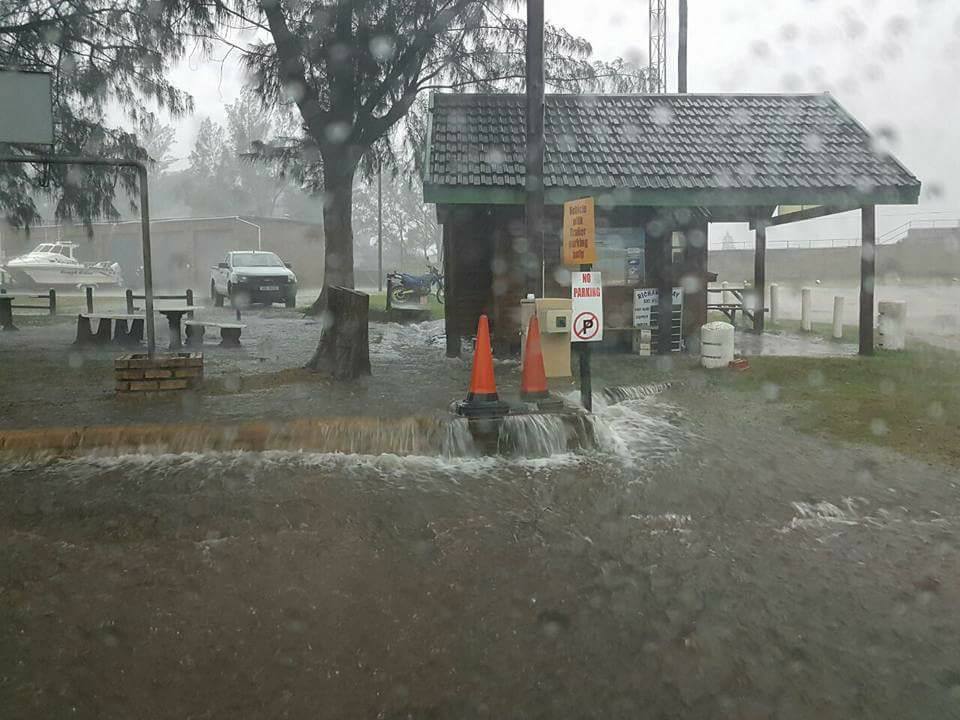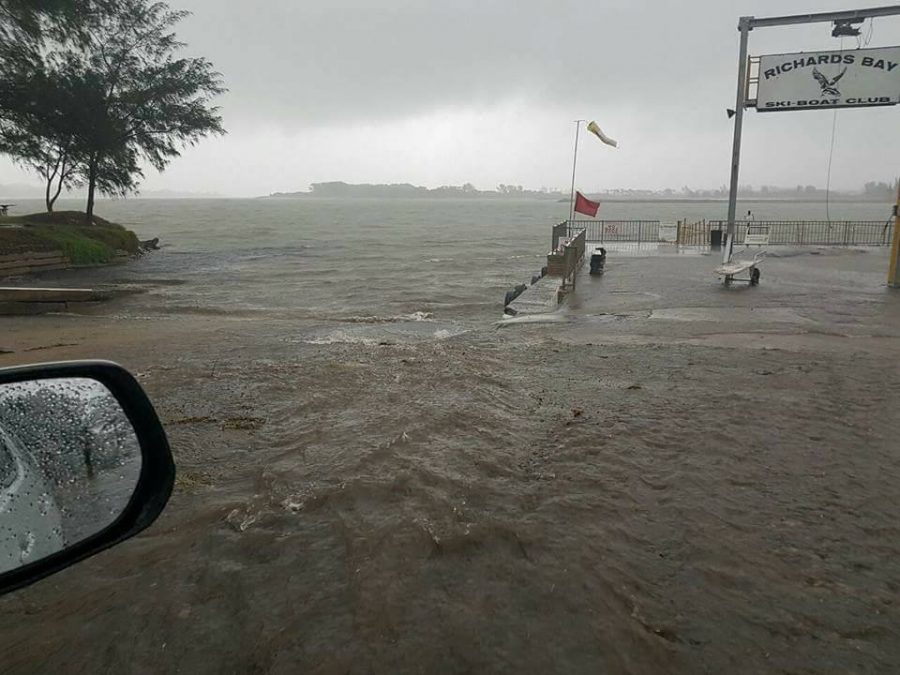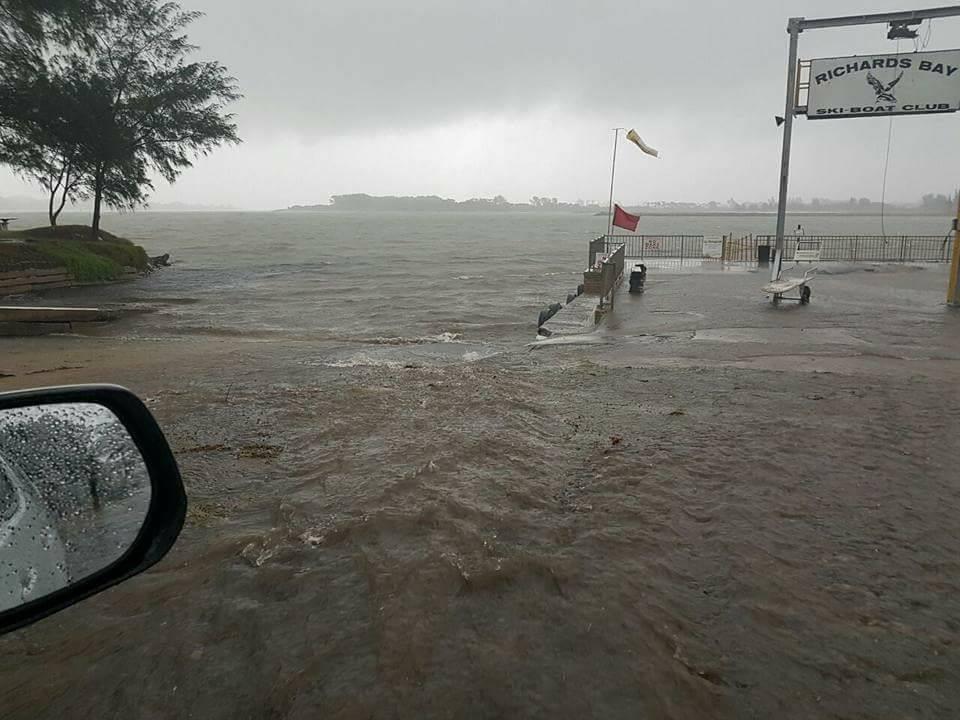 IPSS Medical Rescue says it has been kept busy Sunday afternoon with multiple vehicle accidents on the North Coast as motorists fall victim to slippery roads and poor visibility.
IPSS said: "Roads around the north coast area remain extremely wet please keep a safe following distance with headlights on, travel safe."
Watch the footage below of the ocean washing up to Zinkwazi Ski Boat Club. Local Symantha Trusler said: "The toughest building on the KZN North Coast! No storm or high seas have yet to conquer this iconic pub right on the beach! ✌?"
The weather bureau had warned of likely torrential rains in KZN this weekend, and the province remains on high alert as rain in the region is forecast to continue for two more days. Some people near the Mzingwenya stream, Richards Bay, have been evacuated… but only as a precautionary measure. There has been no 'major' flooding.
Meanwhile it remains dry in the Western Cape.
Watch Video of stormy seas at Zinkwazi Ski Boat Club
Watch Video of flooding in Richards Bay
@StormReportSA1 Richardsbay 13h38 14 May 2017. Flooding in and around town. pic.twitter.com/JvYrFeIqnX

— Deserè Müller (@Zethoc) May 14, 2017
@StormReportSA1 Richards Bay this morning….more than 300 mm rain recorded since Friday….AMEN TO THAT pic.twitter.com/N8egnf9EZX

— Emil Werner (@EmilWerner) May 14, 2017