Saving the Wild founder Jamie Joseph has sent an extremely brave message through social media to her rhino poaching enemies, revealing two names and threatening to expose more on her "blood rhino blacklist" if they pursue her.

In an update on Facebook, with a link to an article in the Sunday Times today about alleged rhino kingpin Dumisani Gwala, Jamie said:
"Gwala arrogantly rants to police officers that he will never stop killing #rhinos. It is up to every one of us to make him stop.
"Unlike the Sunday Times, who need to walk the legal tightrope, I have no hesitation to name both the magistrate and defense attorney that are "allegedly" working together to ensure Gwala never sees the inside of a jail cell.
"According to an affidavit presented to the Sunday Times, the current magistrate on Gwala's case, Mr [*], accepted a cash bribe to take it easy on Gwala. According to this reliable source that has had relations with Gwala's current defense attorney, Miss [*], she was complicit in this illegal transaction.
"In January 2016, I accused the original magistrate and original defense attorney of being corrupt. The case was moved to Ngwelezane courthouse, and a new magistrate and defense attorney was assigned, with no repercussion to my allegations.
"This is a message to my enemies:
"If you pursue me in any way, let it to be known that I will respond with a war chest of evidence, and expose more names on my 'blood rhino blacklist'. All I want is for Gwala's trial to be moved to the High Court, I want justice for rhinos. But if you try to corner me, I will not back down."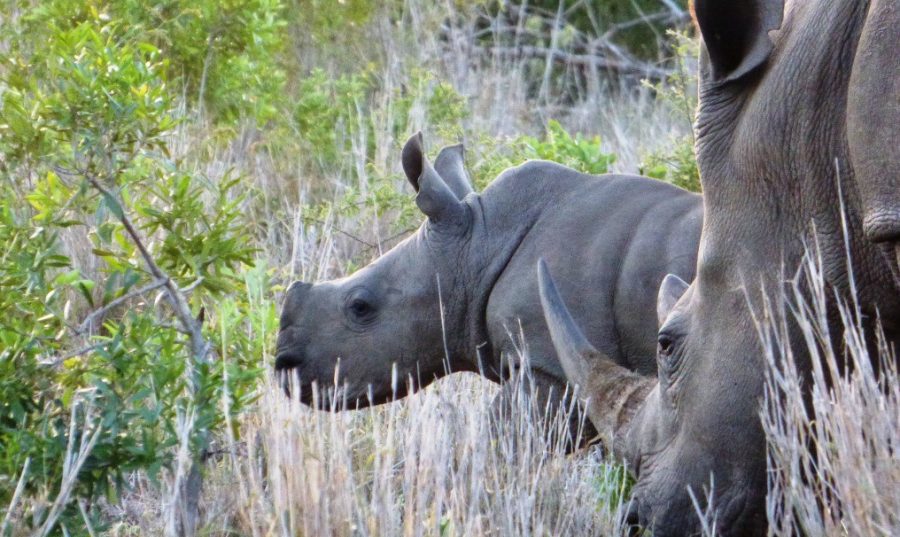 Megan Carr from Rhinos in Africa and Global March for Elephants and Rhinos, heralded Jamie's bravery and said corruption is killing our rhino. Megan said: "This article in The Times and The Sunday Times sums up everything that is wrong with our country. This is why our wildlife is in crisis in South Africa. This is why our Rhino continue to be slaughtered.
"Why has the most notorious alleged Rhino poaching syndicate leader not gone on trial? Gwala was arrested after a year long under-cover operation. He was also charged with the attempted murder of a policeman. Arrested in 2014 his case has yet to be heard. He is out on bail. His "trial" has been postponed fourteen times.
"It is clearly obvious this man is simply far too powerful in the ANC capital KZN, the very same province where no one has been convicted for a single politically motivated assassination."
Megan said if tomorrow's press conference with the Department of Environmental Affairs goes ahead (it's already been postponed once), this will be the first question:
"Please explain the affidavit that has emerged claiming that this case is being deliberately postponed so that Gwala, who is allegedly responsible for 80% of KZN Rhino poaching, can get off on a technicality?"
According to an SAPeople source, the IFP and DA in KwaZulu-Natal are standing by Jamie.
*To read the full names please visit Saving the Wild: www.savingthewild.com/2017/07/rhino-kingpin-corruption/
To read Jamie's original message and the Sunday Times article, please visit:
www.facebook.com/SavingTheWild/posts/1115593735209034
*** Please support move to High Court & share this story ***
#ConvictGwalaRhinoKingpin
MORE