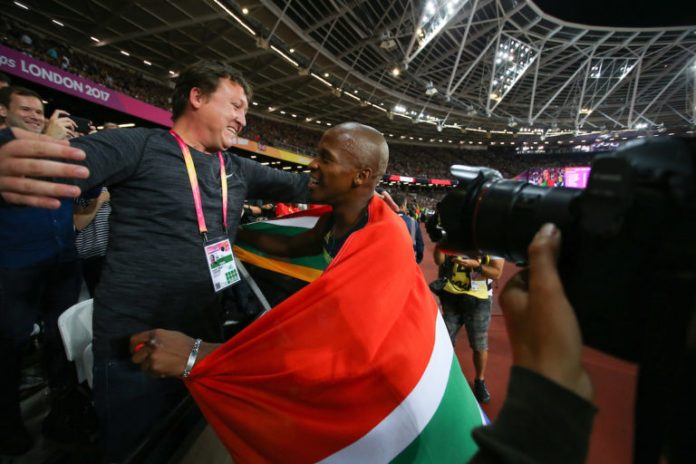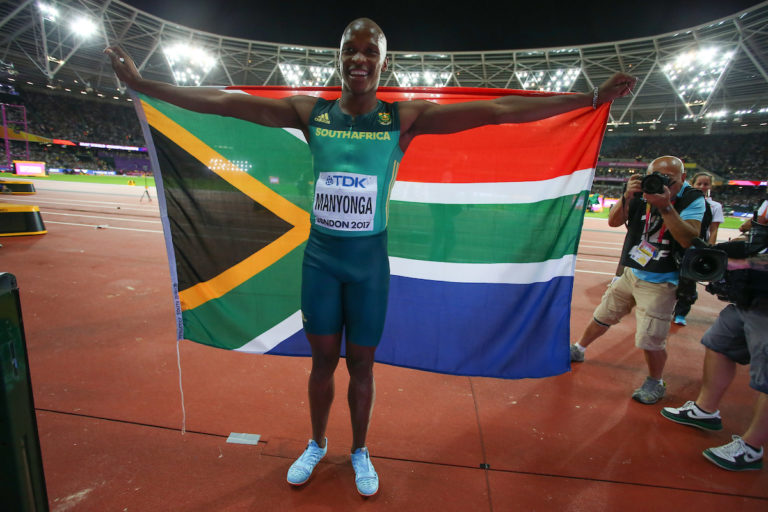 Before World Championships, Wayne Coldman, Manyonga's strength and conditioning coach, predicted that a big surprise might await the international athletics community.
Manyonga won gold with a leap of 8.48m, and compatriot Ruswahl Samaai took bronze with an 8.32m effort.
'For years, everybody has been singing the praises of the American, Australian and European long jumpers, but this season it has been Luvo who has been pushing the boundaries,' said Coldman.
'His exploits prove that success is not limited to certain countries, in the end, everything boils down to how much an athlete and his support team is prepared to sacrifice to succeed.'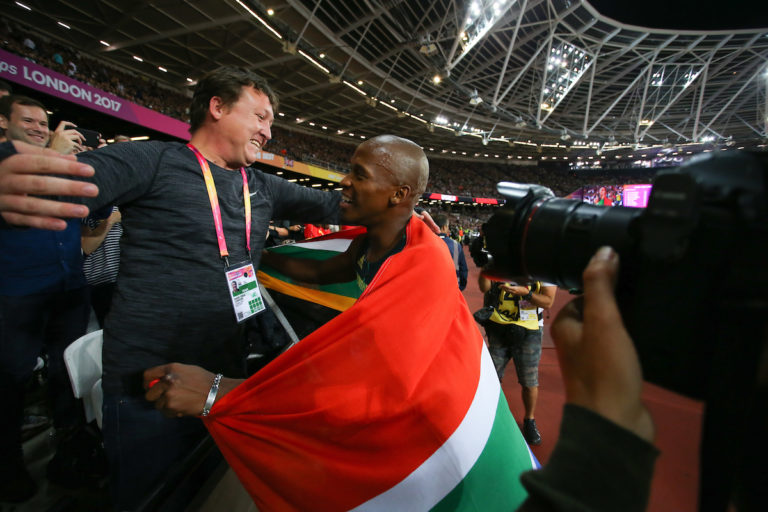 Neil Cornelius (Tuks/HPC athletics coach) said winning a gold medal at a World Championships had been two and half years in the making for him and Manyonga.
'It's a dream come true for me and Luvo. Don't ask me how I feel at the moment because there are no real words that can do justice to my feelings. I don't even want to try and imagine how Luvo must be feeling at the moment.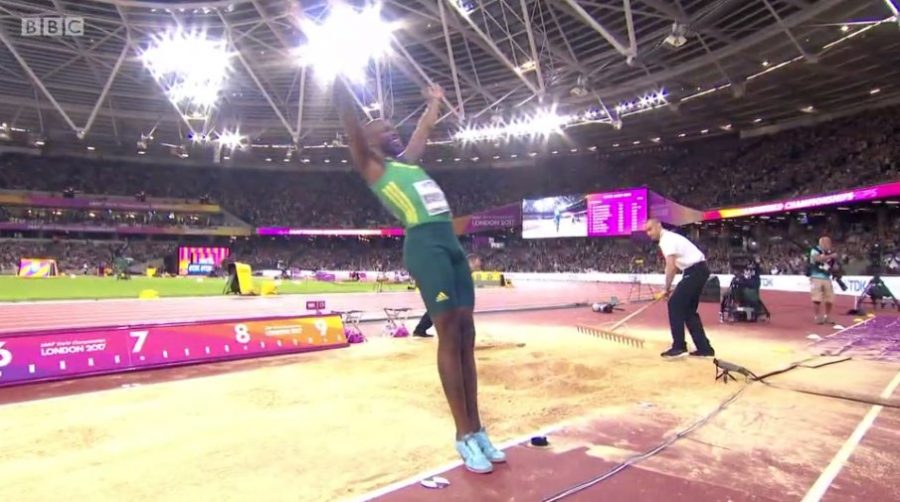 'He is after all the guy that kept his cool when it mattered and made sure he got the big jumped that counted,' said Cornelius.
Cornelius confidently predicts that the best is yet to come as far as Manyonga's long jump exploits are concerned.
'Luvo hasn't yet even come close to fulfilling his true potential as a long jumper. Watch this space, as they say, something really special is bound to happen.'
Source: www.sascoc.co.za
And the South African team spirit was burning just as brightly for Akani Simbine:
Yes man!! ❤️?? @RuswahlSamaai @lvjumper7 @AkaniSimbine #TeamSouthAfrica pic.twitter.com/qDTf4T03LY

— Abigail Visagie (@AbigailVisagie_) August 6, 2017