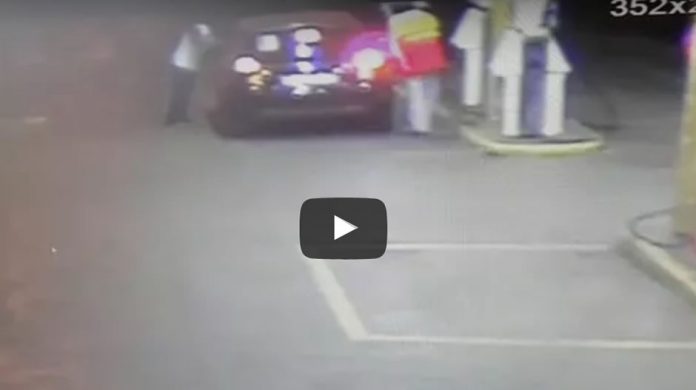 CCTV footage has emerged of a woman fleeing a petrol station a week ago in the early hours of the morning… dragging the entire petrol pump behind her car.
According to the Southern Courier the incident took place on Thursday 10 August in the South of Johannesburg at Vuyo's garage on Main Street.
The owner Ashraf Hoosen told the paper that the incident "surprised many". It's believed that the female driver, who was getting her car filled at around 4am, panicked and drove off when she thought a man was trying to hijack her car.
As can be seen in the video she is approached at her window by a man in the alleged hijacking attempt, about 11 seconds before she rushes off. She sped off so fast that she whipped the petrol pump out, which narrowly missed the petrol attendant. The pump apparently latched off her car about 100m down the road.
Watch Woman Flees with Entire Petrol Pump at Filling Station in South Africa