Rugby star Pat Lambie may play for the Sharks, but he's passionate about saving South Africa's rhino… and has recently teamed up with wildlife filmmaker Graham 'Dingo' Dinkelman, to create a promo video for a documentary to raise awareness and funds.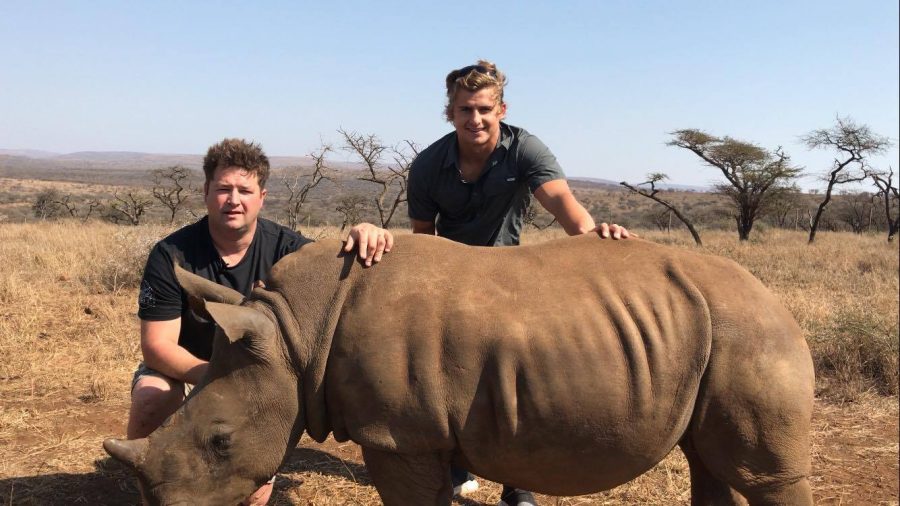 The hard-hitting and heartfelt doc, which is currently showing on the Discovery Channel, has been shortlisted for a Jozi Film Festival award. Ten videos have been selected for the "Don't Stop Wondering" Award of which this one – in which Dingo was involved – is one. The most popular video – based on votes – will win the $5,000 prize.
If  Dingo's entry – "The Tragedy of Africa" (filmed by Dusty van Niekerk) – wins, the money will be used for future rhino film and conservation work.
Dingo, who uses film to share his conservation message in a fresh and exciting way, told SAPeople: "Pat has always had a heart for wildlife and we recently joined forces and worked with some orphaned rhinos in order to raise awareness for the plight they are facing at the moment."
As Pat and Dingo reveal in the video below – three rhino are killed EVERY day in South Africa; babies are orphaned – even killed alongside their mothers – on a regular basis; and if poaching continues at this rate, the rhino will be extinct within seven years.
Please vote for "The Tragedy of Africa" to win. As Pat and Dingo say – your vote won't cost a cent… but it could save a rhino's life.
Voting closes on the 28th of August so please vote now and tell all your friends!
Pat Lambie Stands Up for Rhino
Pat Lambie and Dingo stand together to stop rhino poaching. Please join us and vote on this link and share this post http://www.discoveryafrica.com/discovery/show/jozi-film-festival-907/movie/tragedy-of-africa-5. VOTING HAS CLOSED!!!!

Posted by Dingo on Monday, August 21, 2017
Vote by clicking here:  http://bit.ly/rhinotragedy
…and then click on 'VOTE' on the page you land on.
If you still haven't voted – listen to Suzelle DIY's message:
SUZELLE DIY TALKS RHINOS!!! Vote to save our incredible animals on the link http://www.discoveryafrica.com/discovery/show/jozi-film-festival-907/movie/tragedy-of-africa-5

Posted by Dingo on Friday, August 18, 2017
VOTE NOW: http://bit.ly/rhinotragedy