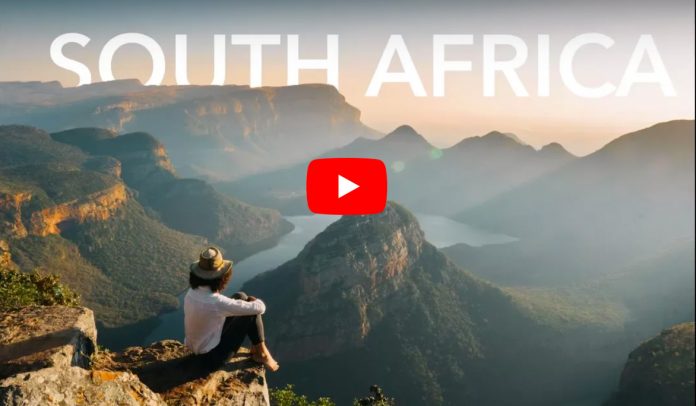 If you haven't seen it yet, this is the exquisitely filmed video South Africans have been going crazy for in the past 10 days. The film was created by a couple of French adventurers, escaping 7 years of living with the "intense pressure" and pollution of Paris… to chase sunrises and sunsets – in SA, Lesotho and Reunion – that they seldom see back home.
Filmed by Michel Vespasien, and featuring Pauline Bachel, the video's title alone is awesome: "Never road trip to South Africa, it's not safe (they said)."
The video then proves just why South Africa features as a Top 10 destination in so many global surveys; serving as the perfect anecdote to negative comments about travel to SA.
Watch Never road trip to South Africa, it's not safe (they said)
As one South African, passionate traveller Adriaan Jooste, says: "Arguably one of the best videos I've ever seen showcasing the natural beauty of Southern Africa! You should be given a free Adventure by South African National Parks or #southafricantourism to enjoy for denouncing the critics. Awesome video!"
And there's hope they could return for a Part II. A couple of days ago Michel posted the video on Facebook and said to his friends: "J'en ai des souvenirs plein la tête. J'y retournerai bien pour un petit tour dans la région du cap. Qui partirai avec nous?" (I have a head full of memories. I will return there to do a trip around the Cape region. Who will leave with us?)
The Parisians also holidayed in Reunion: