A gathering of disgruntled residents turned violent when police opened fire with rubber bullets and stun grenades to disperse the crowd at the Hangberg Protest in Hout Bay writes JUSTIN SULLIVAN.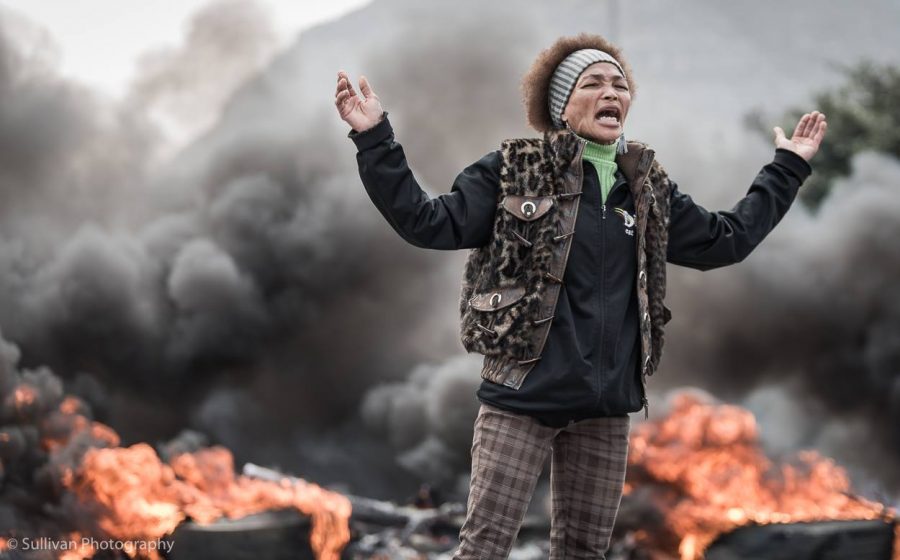 Police in Riot gear were forced to move in when benches from a neighboring restaurant were added to the fire in the road.
Protesters pushed back into the harbour where they began stoning shops, vehicles and looting docked boats.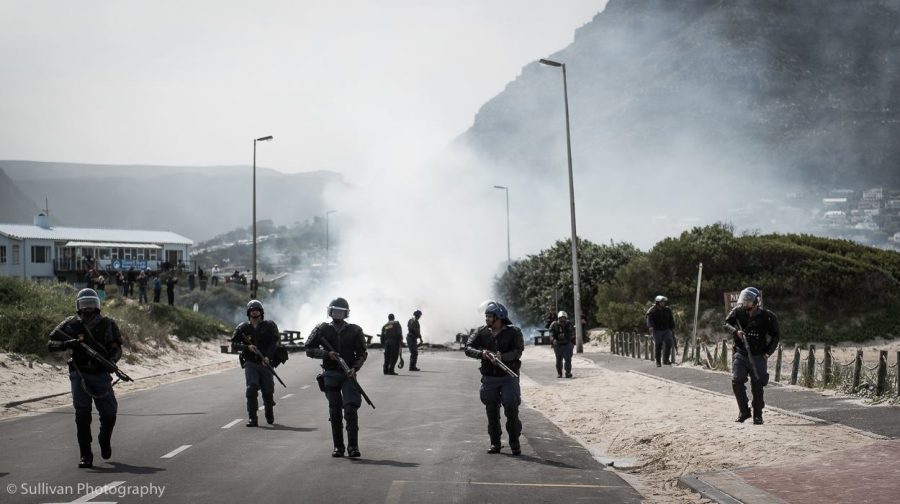 An unfortunate incident occurred whereby police opened fire at close range on two adult females as they hid behind a bench.
As the bench was acting as a barricade, the police were unaware if the two individuals were posing a threat or not (The image in the gallery occurred moments after the shooting, the shots were not fired from a direct angle).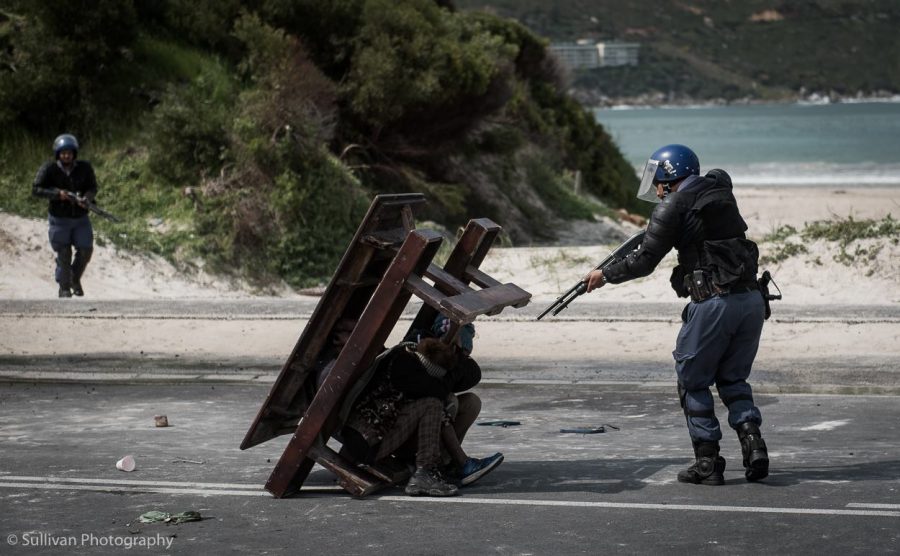 On the ground interviews revealed individuals engaging in most of the looting and stoning were from Kalk Bay and Ocean View (Not confirmed).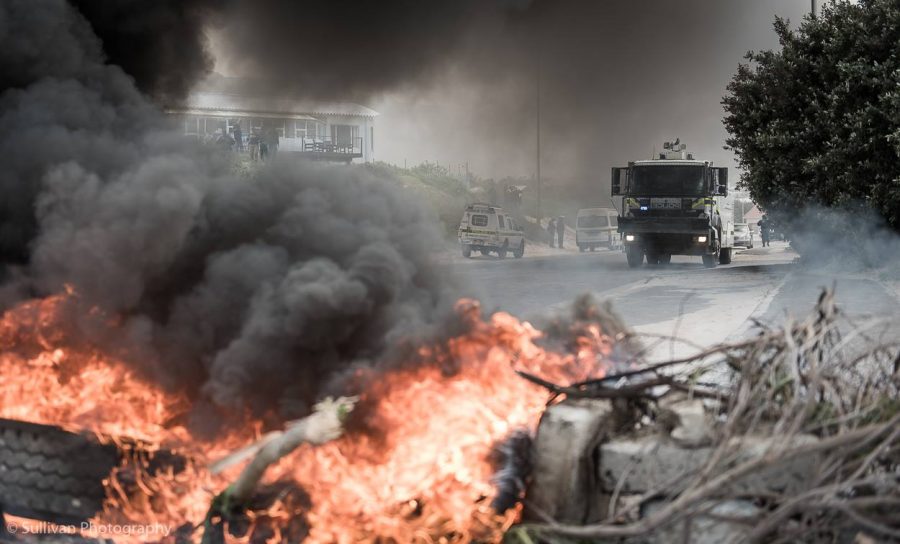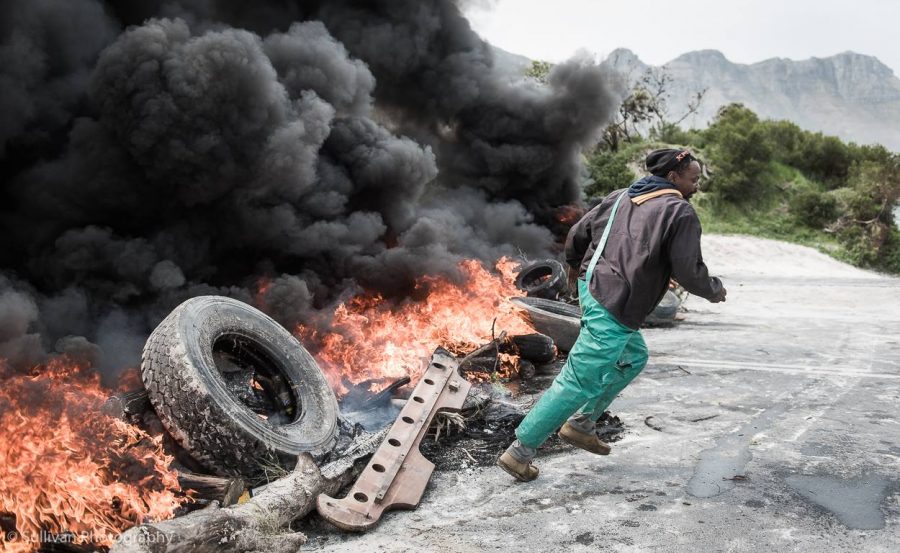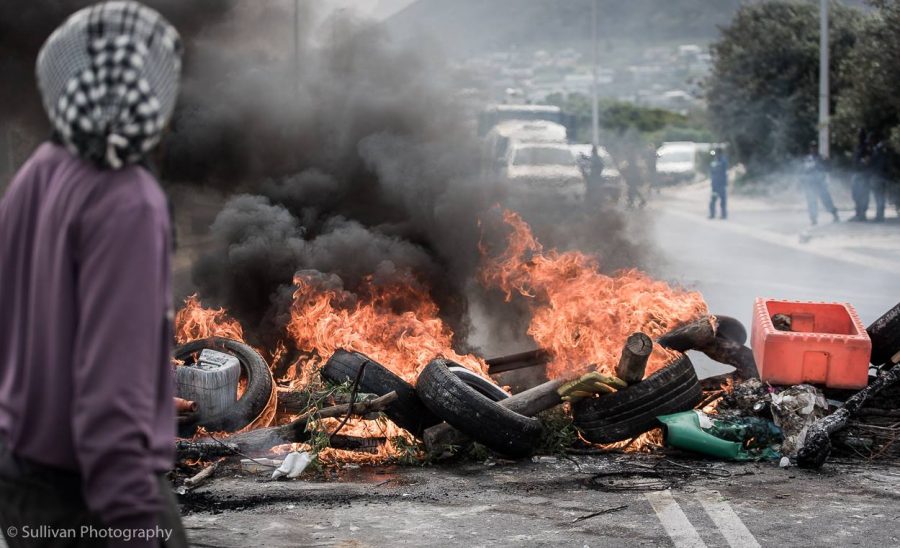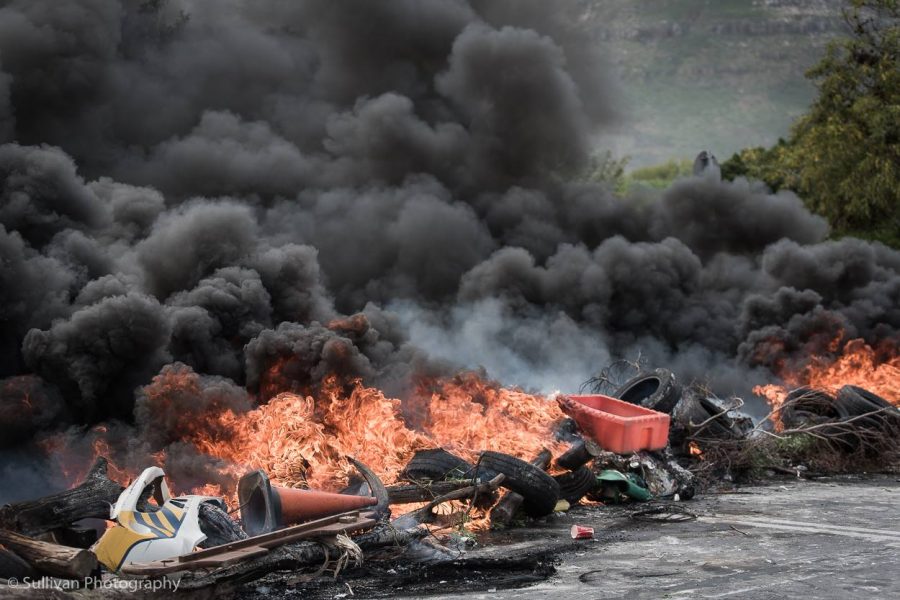 Residents have been fed up with service delivery, unemployment and access to land, conveying their anger through protest.
Have we been listening enough? Have we done enough to aid those without a voice?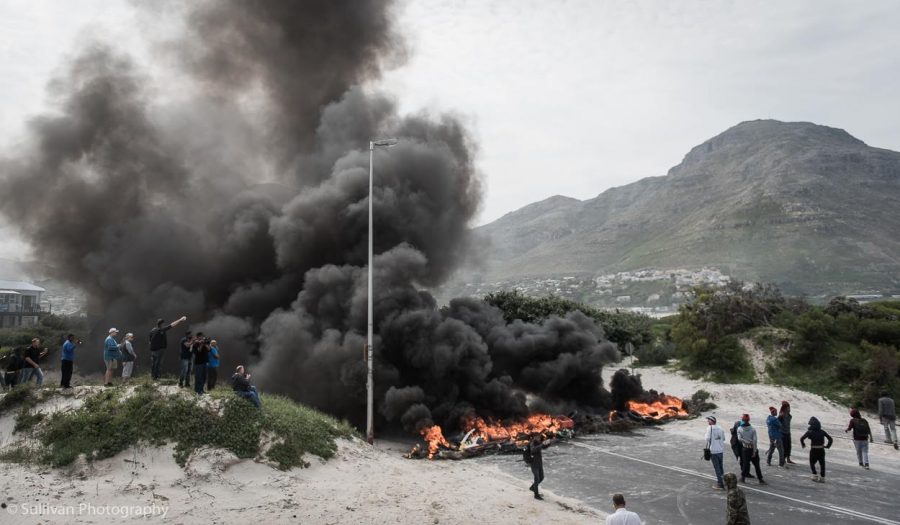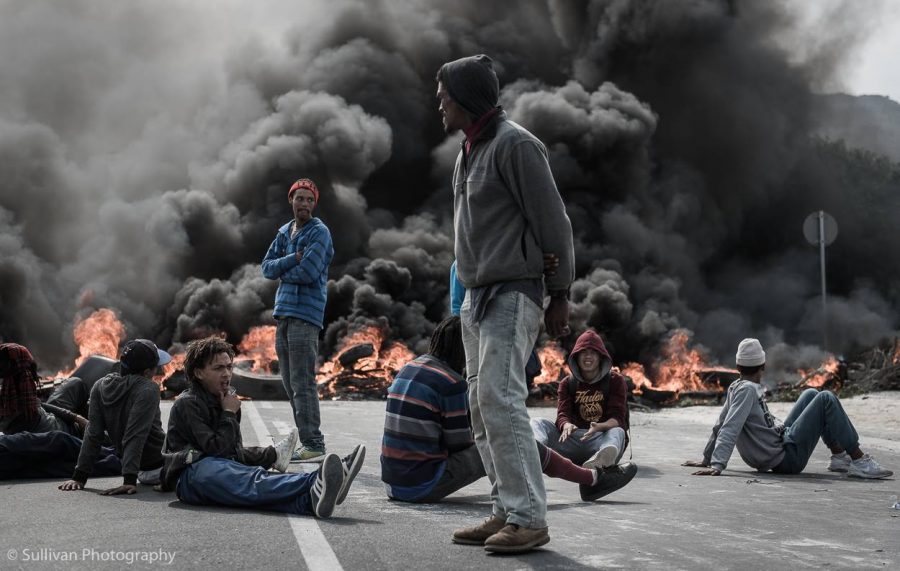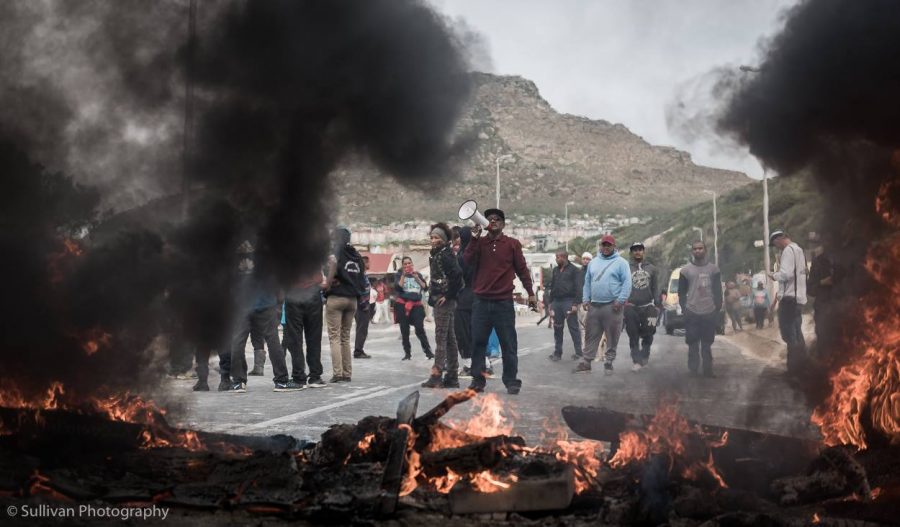 Although this protest may acquire negative commentary towards the residents of Hangberg in mainstream media, the people would not be in the streets burning tyres and pleading for a better future if they were happy.
UPDATE:
Further violence erupted as protesters were pushed back into Hangberg central earlier this afternoon. Police and protesters were clashing on multiple fronts, with the streets resembling a war zone. Protesters continued to pelt the police with a large force of bricks and flares. Police units used a heavy force of Rubber Bullets and Tear Gas, attempting to disperse the crowds. Some local residents were ducking for cover and hiding in their vehicles as the clashes erupted near their homes and workplaces.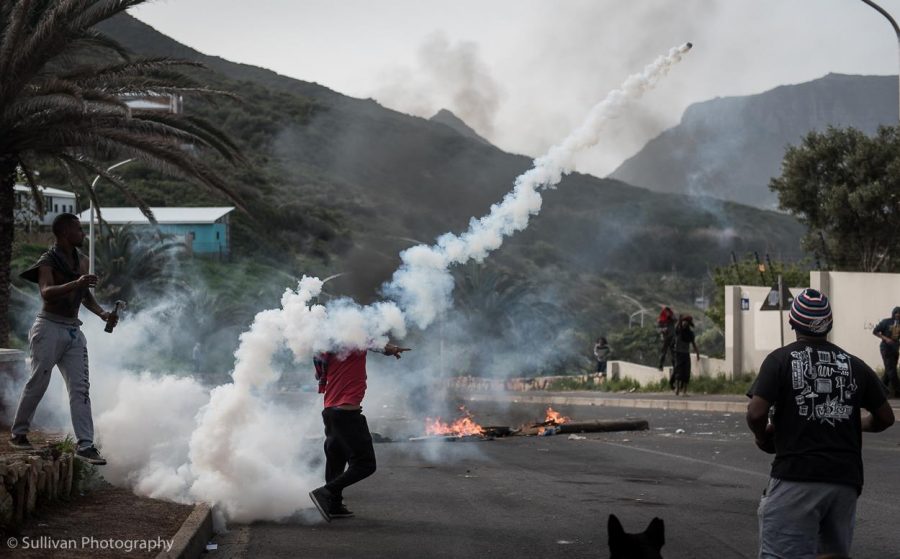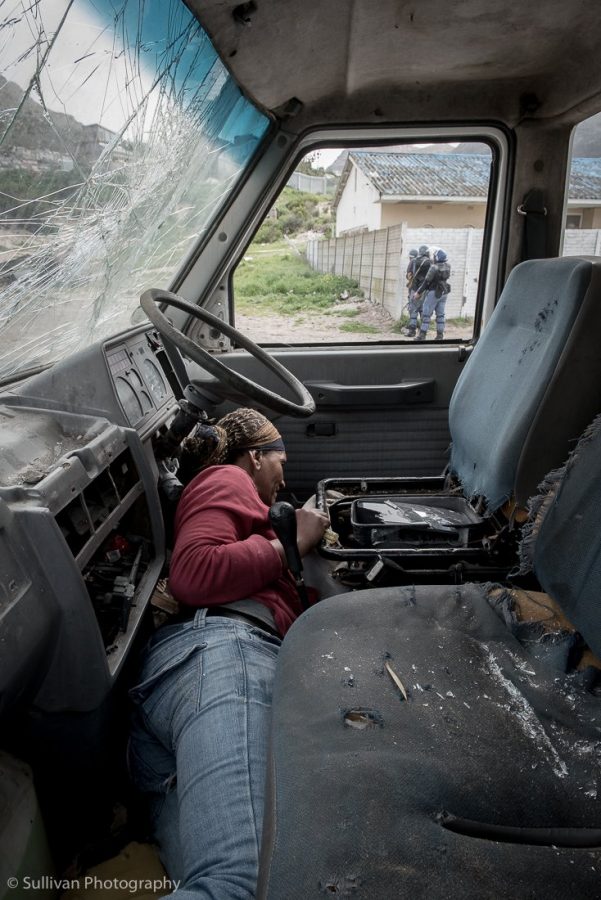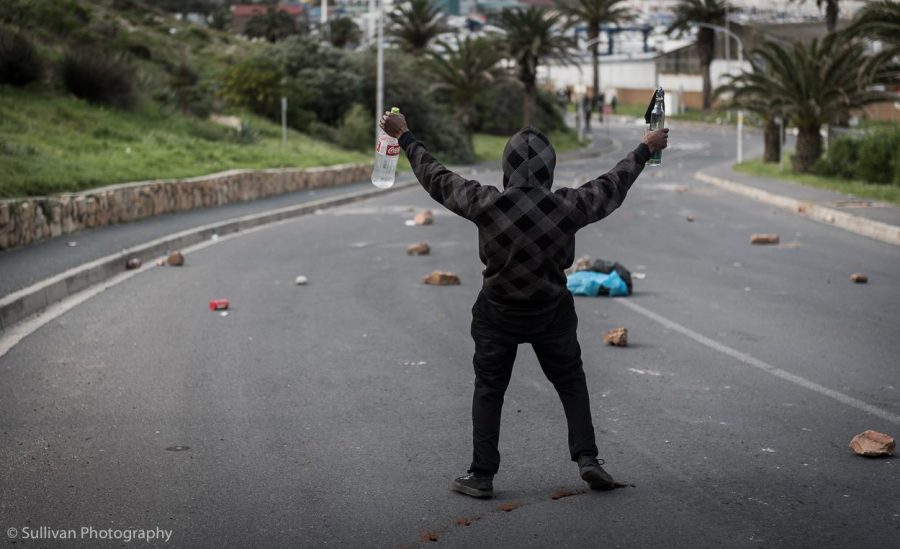 Violence is not the answer… Violence is not the answer
MORE PHOTOS HERE.
All Photos and text © Justin Sullivan. Republished here with kind permission of SullivanPhotography. 
View more photos on Justin Sullivan's pages:
www.facebook.com/SullivanPhotographyZA/
www.twitter.com/Sullphotography