A protest which broke out this morning over housing issues in Kwanomzama location in Humansdorp, South Africa, is still not resolved… with fears it could move into Boskloof, a suburb of Humansdorp, this evening. Local freelance photographer Christopher Scott captured these photos.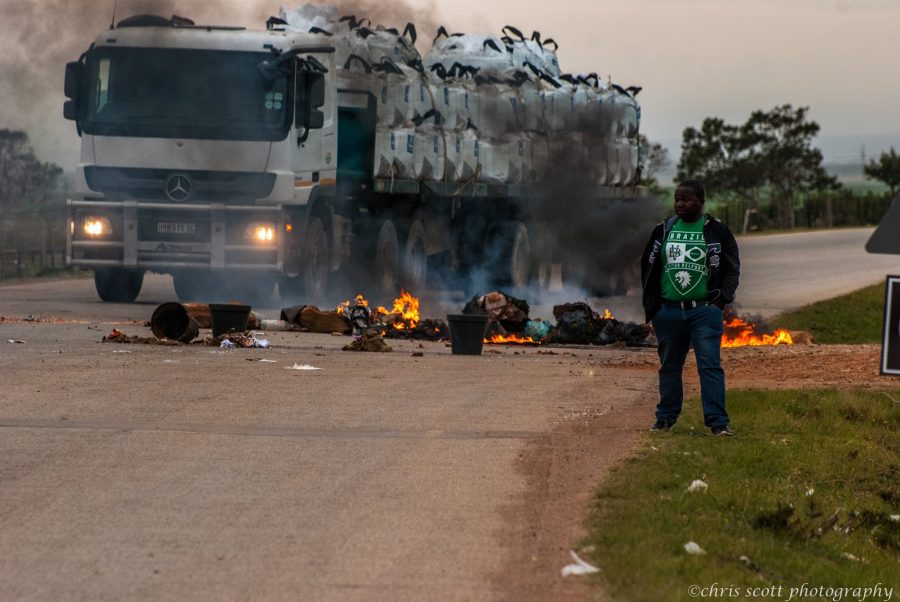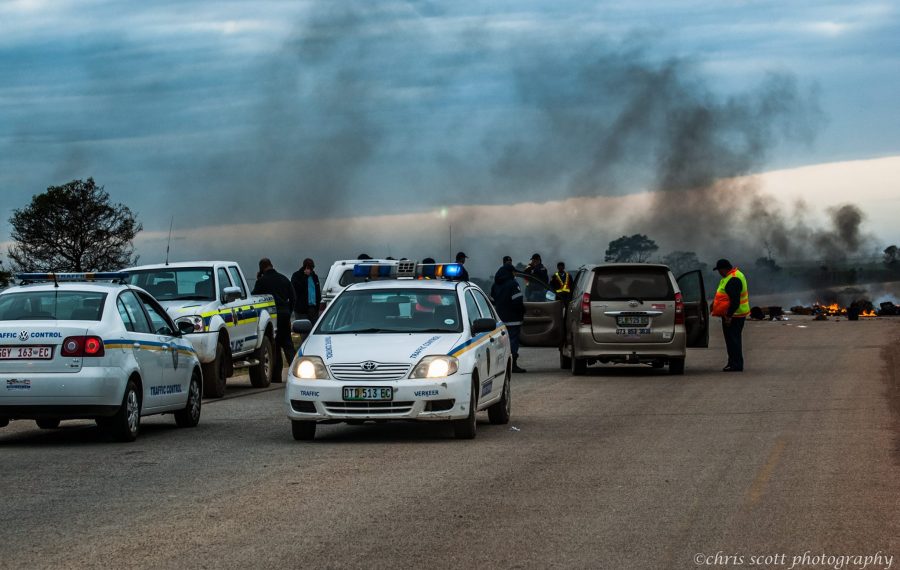 The road between Humansdorp and St Francis Bay has been closed since Thursday morning, with protestors burning tyres.
According to witnesses the situation is currently under control… but the road is still closed.
The protest is allegedly about housing and services.
Earlier this week a protest in Hangberg, Hout Bay, turned violent and resulted in police shooting a 14-year-old boy in the mouth with rubber bullets. He is recovering in hospital.
South Africans on social media have reported several other protests or incidents of unrest in other parts of the country – including Kleinmond and Kimberley, as well attacks on a few farms outside Bloemfontein.
Some suspect there is a 'third party' behind the surge in protests… particularly those in the Western Cape, which some say is a planned plot to make the DA-led province ungovernable. Many have questioned why some of these protests are not being covered by mainstream media. Others have begged South Africans to start looking honestly at the lives of those protesting, to listen to their grievances… and to work together to find solutions.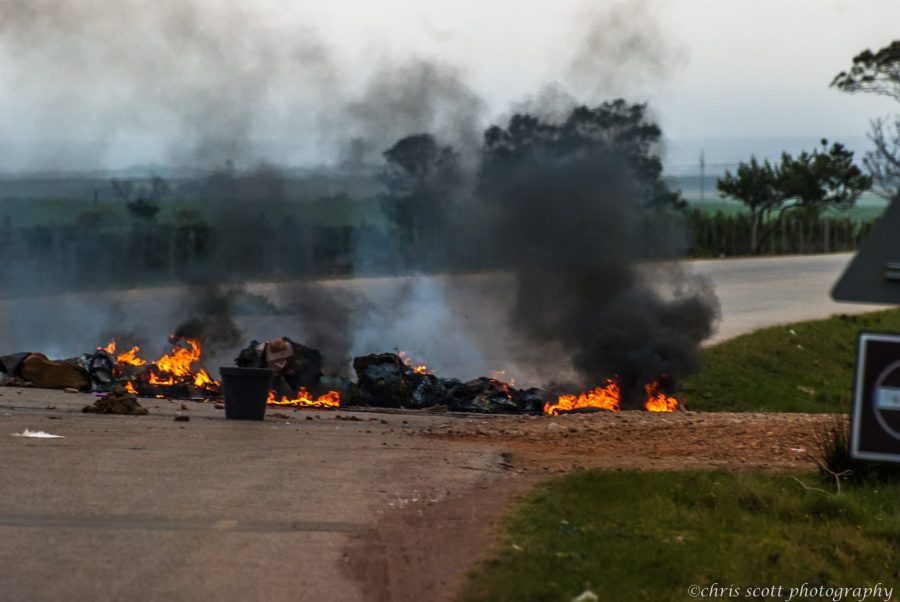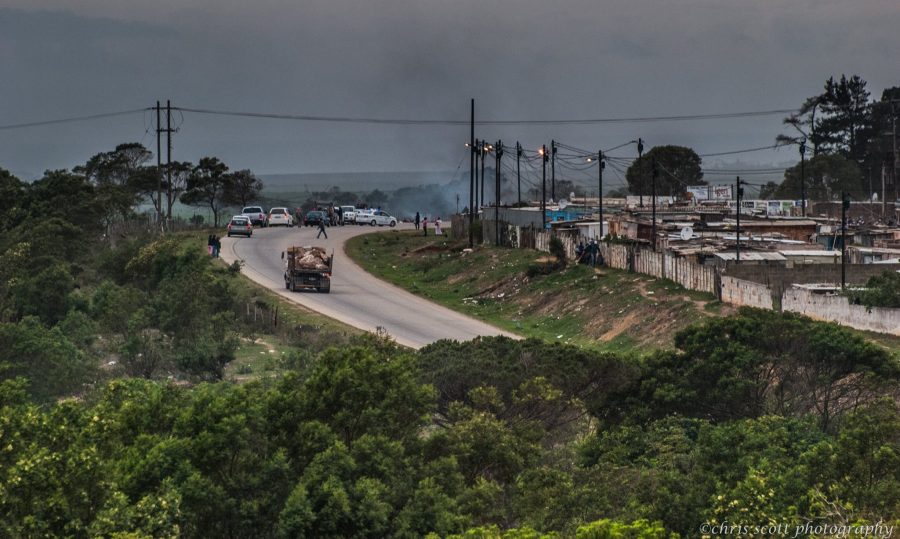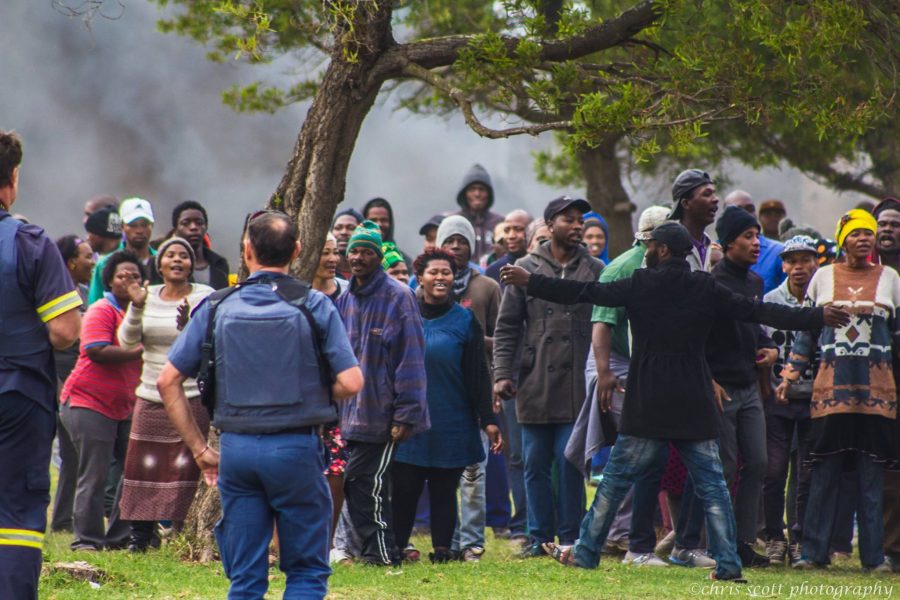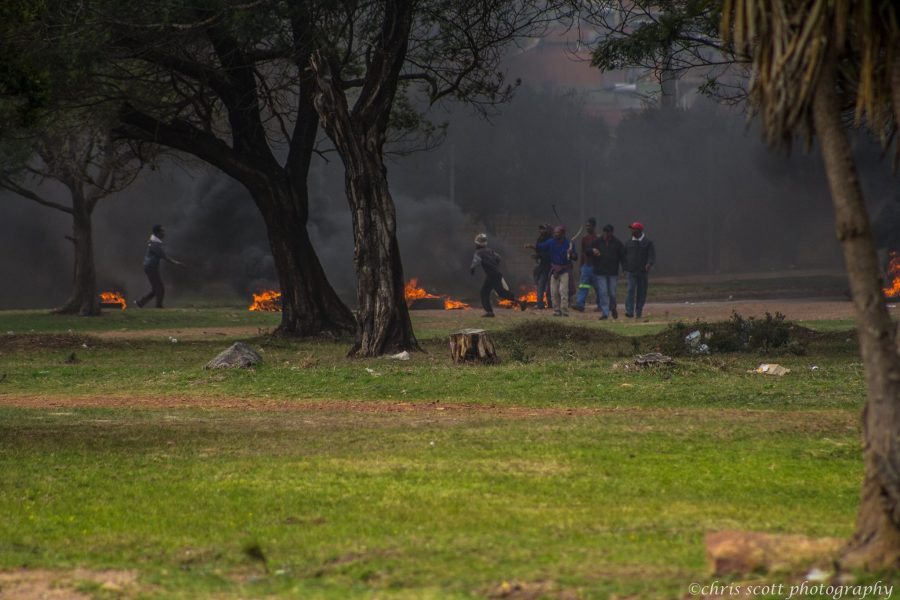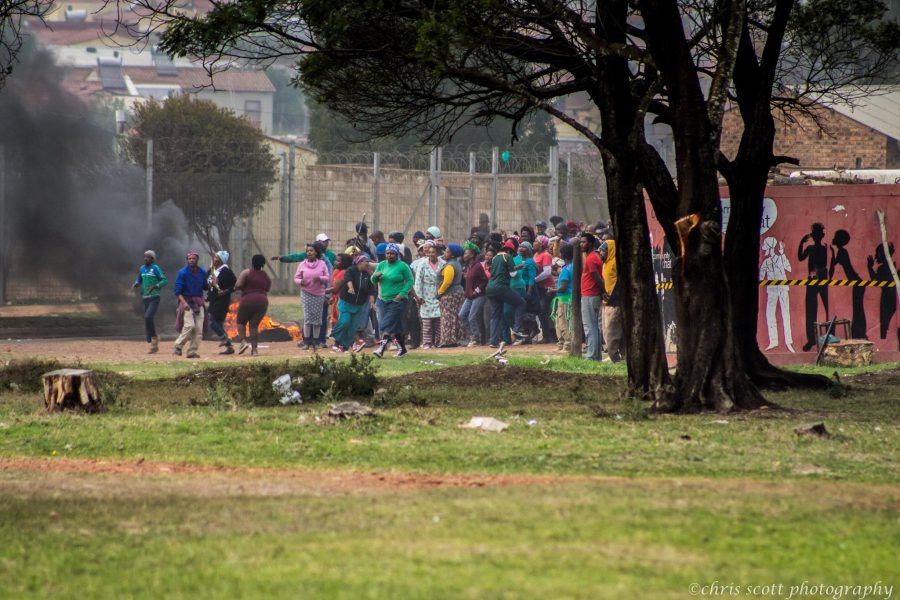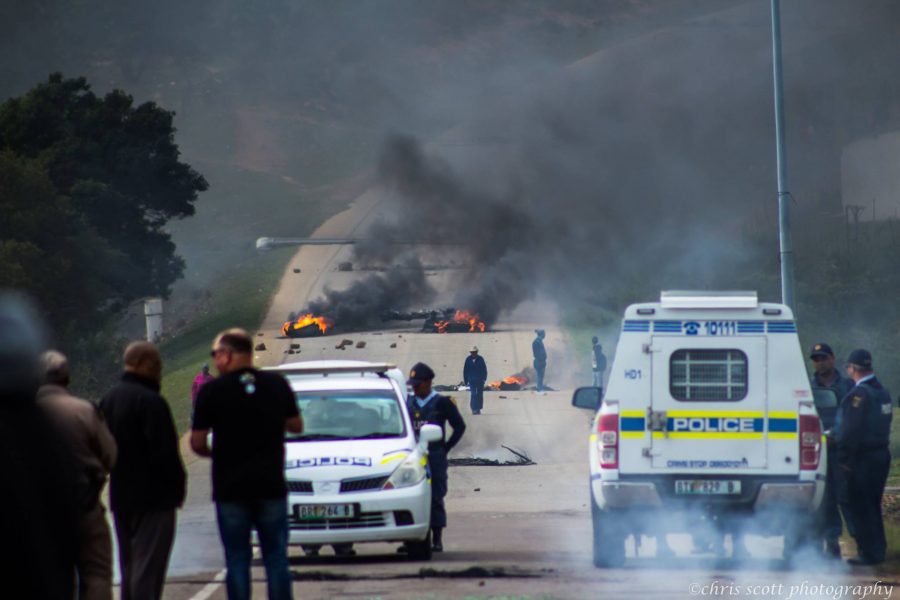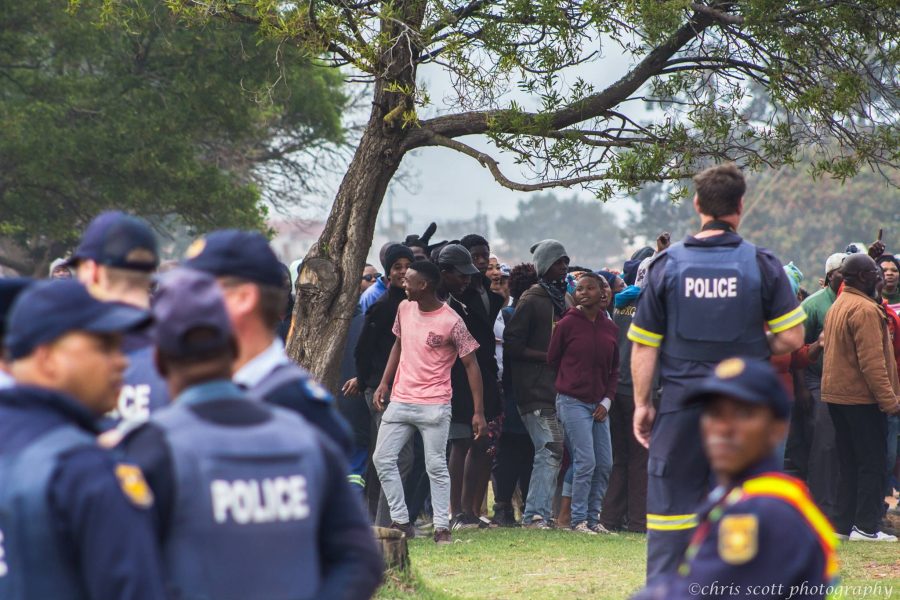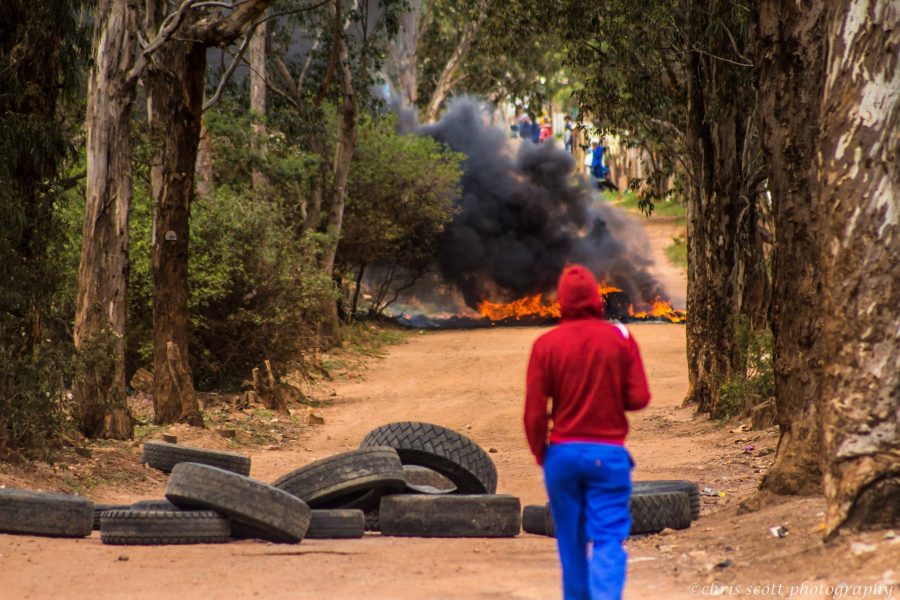 Christopher Scott is a freelance photographer based in the Eastern Cape.