"Why on earth would you do that?" It was the question that surprised me from many Australians who thought I was mad to move to South Africa… writes Ed Charles.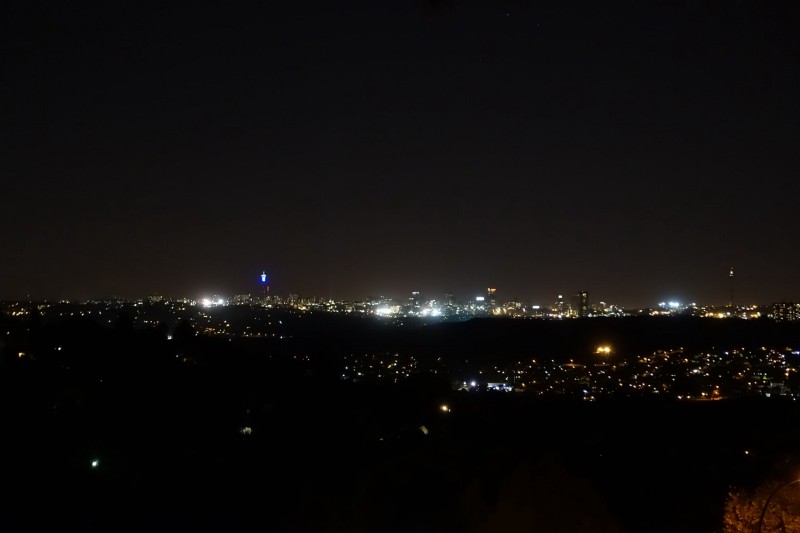 After all, isn't Australia full of South Africans trying to escape that terrible country (and crime-ridden Johannesburg in particular)?
Well, not quite. But let's rewind a bit first and look at why people migrate.
I was never an Australian in the first place despite citizenship and a passport. I moved to Australia from London in 1995. Why on earth would I do that on the cusp of Cool Britannia?
Well, the grass always looks greener on the other side of the fence.
I've always been happy to move. First from home in Hertfordshire to the north for University. Then back to London for work.
Having married a Gold Coast Princess, why not move to the promised land of kangaroos, golden beaches, an amazing climate and unlimited goon. And it was easy, and cheap enough, for me to be granted permanent residence in those days.
Arriving in St Kilda in Melbourne (shortly before I moved to Sydney) it seemed like the best place on earth. Particularly Fitzroy Street with the likes of Bortolottos. Even after working in London's colourful and lively Soho, where in the mid-1990s it was tough to find a drink after pub closing time at 11pm.
Work called me to Sydney. Life as a magazine editor was good. I was regularly duchessed with food and wine. And I didn't complain about attending the various boozy award shows in exotic locations from Cairns in Queensland to Cannes in the South of France.
Once, before he was well known, I was even mistaken briefly as James Packer by a former editor of Time magazine. LOL!
You could buy a house in the inner west for less than 300 grand. Life was good before the vibes of Melbourne and eventually freelance journalism called.
I wrote for terrific magazines and newspapers. Over the years I had various gigs and columns in newspapers writing for the Financial Times, AFR, The Australian, the Herald Sun and GQ to name but a few.
I owned a house in what I regard is the best street in St Kilda. Drove a sporty car. I started a food blog in 2005. And got to review restaurants across Victoria.
I split from that for various personal reasons. Next I moved north and owned a grungy flat and a single speed bicycle in the hip suburb of Collingwood
Why would I throw all that away?
While I took myself out of England, I couldn't take England out of me. I never quite jelled with the Australian psych. For I start I don't watch sport on TV and rarely can be bothered to see it live either.
I was immune to jibes about British sporting prowess whatever the code simply because I had no idea who was playing whom at what sport.
I didn't play the game.
I didn't know the Australian rules of business. And having been trained to write what people didn't want written, and an instinct for snarky London-style journalism, I made plenty of enemies.
Ad agency bosses anonymously called me after long Friday lunches. "Pommy bastard," they said. Some shook my hands. "Maaate" they said. I've never been quite comfortable with the menace that word often conveys.
Then a new relationship brought new possibilities and new travel plans. Singapore. Venice. Modena. Paris. London. Johannesburg.
Fate in 2016 meant we were both lucky enough to spend 9 months travelling and sometimes staying put. One month in Portugal. Another in Morocco. 2 in Spain. Two months in Cape Town. And another two in Johannesburg.
Travel doesn't just get to you. It changes you and the way you think. It's cultural diversification.
The more I traveled the more I noticed how expensive Australia had become. To eat. And to drink. To live.
Not only did we sup at several millenia of accumulated culture but bathed in it. Views of the 25 de Abril bridge over gold fish bowl sized gin & tonics at sunset. Yes, please. Swilling 2 Euro glasses of wine and chomping on 1 Euro sardines in any one of Lisbon's many parks? Yes, please.
Seville — 2 Euro sherry. Madrid: The 10 Euro menu del dia — menu of the day. Often a three course meal, inclusive of a drink — sometimes even half a bottle of wine.
When I arrived home to Australia in February this year I started asking myself questions. Despite owning three properties between us, I wanted to know why can't any young people afford to buy even a one bedroom flat? Clue: you'll need at least AUD$350,000.
Shrinking drinks
Who could afford to regularly drink wine by the glass in trendy bars? They've shrunk from 150ml for about ten bucks up to 15ish for 120ml or less. There's more than truth to Tim Gerner and Bernard Salt's Avocado vs property ownership equations. Or make that wine drinking vs property ownership equations.
The cost of eating out in Australia seemed alien and crazy after 9 months away.
And, yes, I know. With rigid award regimes and rates, the price of real estate and the resultant high cost of produce, Australia's hospitality venues are on a financial precipice.
I know just what it takes to make money, having spent the last five years consulting to some of Melbourne's most (and least) successful venues.
It really did seem the grass was greener on the other side. Not back in London. But perhaps in Europe (Lisbon or Madrid perhaps) or Africa. It's a common problem.
According to The Economist, over 70% of Italians think life will be better in France. While others think life is better in Germany, Italy, Sweden and Switzerland. And they think life is more miserable than it really is in Poland or Greece.
So there I was thinking specifically Cape Town or Johannesburg. And because my partner is South African it was easy to attain a Relatives' Visa for the country.
But why South Africa?
Now South Africa has an image problem. Australians from "The lucky country" tend to remember tales of the distress of white South Africans who moved over in fear after Apartheid was wound up in 1994.
But times have changed. So I thought I'd look at the statistics. First, why do people move? And then how many and to where.
According to Stats SA, some 95,000 white people left South Africa since 2011 (though white migration has now slowed).
Between 1986 and 2000, 304,112 white South Africans left; Between 2001 and 2005, 133,782 whites emigrated, dropping to 112,046 between 2006 and 2011.
About a quarter each emigrate to Australia and the UK. And the remainder split over the US, New Zealand, Canada and other countries. Meanwhile between 2000 and 2010 annually 247,000 people migrated to South Africa, 75% from the rest of Africa.
Twenty years ago the reason for leaving South Africa was fear of violence as the Apartheid system was dismantled and chaos ruled. Nowadays people leave for fear of political instability and economic fears with the Rand having traded at a low for nearly a decade now.
You know what though?
People also leave the UK and Australia too for better jobs or sunnier climes. About 168,000 people leave Australia each year while 475,000 arrive, according to 2014–15 figures from the Australia Bureau of Statistics.
In the UK 339,000 people left the country in 2016 while 588,000 arrived. The main reason is they leave for work and a better life-style or to be near family. The most popular destinations being Australia, Spain, the United States, France and China.
In fact, many migrants to Australia move on after five years or more to countries including New Zealand, Singapore, Hong Kong, the UK and USA. According to one report more than 80% of South Africans eventually move from Australia.
Anecdotally, South Africans miss their home country. As my partner Pam says "Africa gets to you".
And you know what, it does. Since moving to Johannesburg in May 2017, I've been hanging around on expat forums reading the lament of those who have had to move from this wonderful cheerful country that is long on sausage (and Biltong) and cheerful faces.
So why Johannesburg? I think it is one of the friendliest most welcoming cities in the world. That's not to say Australia isn't but the big African smile is on a different level.
Sure, there is a huge economic divide between people here and crime is rife. But you know what? Crime exists in other parts of the world too. When I lived in London, before Brixton was gentrified, I was robbed seven times in seven years.
In St Kilda in 2000 everyone had an alarm in case the heroin addicts around the corner (who were much preferable to the ice addicts of today) decided to break in to fund their next hit.
According to the latest crime stats there were some 23,732 offences per 100,000 in the City of Melbourne. There was about half that number — 12,430 offences per 100,000 — in the City of Port Phillip. And half that number-4,932-in Bayside.
It's difficult to compare figures. Police statistical reporting areas don't match population areas as detailed in the South African census.
But out of 3,504 crimes in our new suburb Greenside there was 1 murder, 1 illegal fire arm, 2 kidnappings, 12 car hijackings and 15 sexual offences in 2016. There were 100 or so assaults, and 700+ thefts or robberies, 429 car thefts and 476 thefts from cars. In the CBD the stats are much higher (as they are in Melbourne).
It is true that crime is higher in South Africa than Australia and anecdotally this is confirmed to me every day.
The greatest number of people affected are the ones who can't afford to be off work or have comprehensive insurance policies. In fact the greatest proportion of murders are in the Cape Town area between rival gangs mostly in the townships of the Cape Flats.
Here in the CBD, where the City of Johannesburg is cleaning out the dozens of buildings hijacked by gangsters you do need to be aware of your surrounds and where you might want to park. You are going to want a car alarm and smash & grab protection on your windows and not to ostentatiously show-off your possessions, especially jewellery or your phone.
Despite that, the CBD is a thriving multicultural African city with all the colour that comes with that. Every African country is represented here and shops in this commerce hub.
Parts are rapidly gentrifying, the Maboneng Precinct being a catalyst for hipster jazz clubs, food markets, arts hubs, bars, restaurants, coffee roasteries, a new brewery and the obligatory gin distillery.
What is best is the people. I've already told you how friendly they are. This extends to the service which is always cheerful and helpful even in extenuating circumstances. It's not "computer says no". It's "computer was stolen". Or, as most recently, 35km of power cables.
So here I am, for the first time since my teens, living in the suburbs. For the equivalent of renting a two bedroom flat in Australia, I live in a house with an office, scullery, a cottage for staff, a small chapel, swimming pool and life-sized concrete angel sculpture.
Instead of paying $80 a fortnight for two hours of cleaning, for the same price I have a housekeeper for 4 full days a month.
Eating out mostly costs one-third to one-half of the cost in Australia. Sure the food and wine scene isn't as advanced as in Australia. I'd say it is like Australia in the early noughties.
Everything is changing rapidly here. Gentrification. Food. Wine.
Even politics. It is a country of real news rather than trivial debates. On the subject of Australia's current not so trivial debate, South Africa has had marriage equality since 2006.
And sure there are massive problems here, poverty and the legacy of Bantu education, an Apartheid system designed to keep black people uneducated.
Despite that I'm amazed by the linguistic dexterity in South Africa. While most white people will speak up to 2 languages — English and Afrikaans — the black population will often speak at least 4.
Unfortunately, nearly half of all black South Africans live on less than R647 per person per month compared to 23% of coloureds, 1.2% of Indians and Asians and 0.4% of whites.
Some 55% of South Africans are below the poverty line, living off less than R992 (AUD100) per person per month. And there are 13.8 million living on less than R441 (AUD45) a month.
Poverty created crime sustains a huge private security industry without which the above figures would be even worse.
Poverty also means that it is a personal obligation for anyone who can afford to, to hire domestic workers and gardeners to create employment.
It sounds grim. But South Africans across the board wear their troubles with a big smile and warm hearts.
I'm also in a city that is summer for nearly 8 months of the year.
What I'm living here is far more real than the cosseted lucky country. It's a country that brought us Nelson Mandela and Desmond Tutu rather than Tony Abbot and Shane Warne.
Which would you choose?
***
This article first appeared on Medium here, and is republished with Ed Charles' kind permission.
Ed Charles is a journalist who for the past few years has consulted to some of Mebourne's top food and drink businesses on social media. Visit his website: Tomato