While South African President Jacob Zuma has extended his condolences to the government and people of the United States, following the horrific mass shooting in Las Vegas, Nevada… SA comedian and talk show host, Trevor Noah, has given America his take on the tragedy.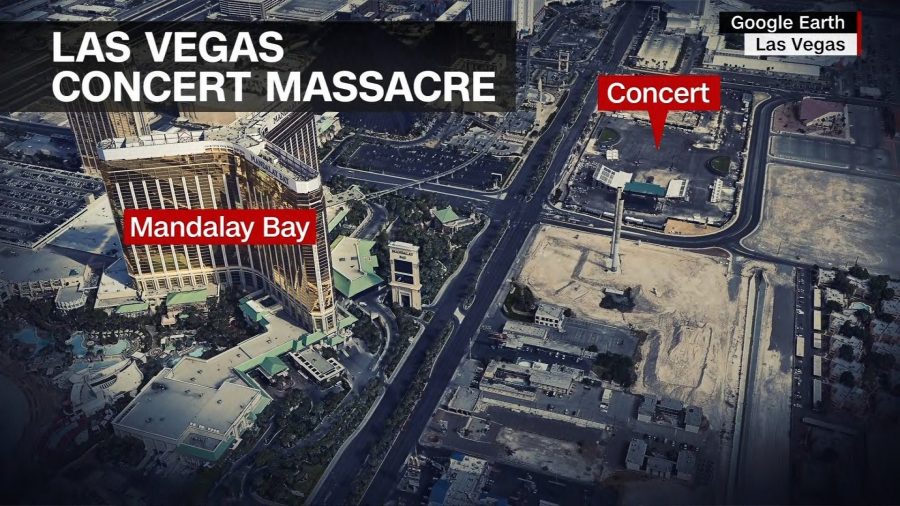 At least 59 people were killed and more than 527 others injured in the mass shooting at a country music concert held in Las Vegas, making the incident the deadliest in US history.
South Africa's consulate in Los Angeles is in contact with South Africans in Las Vegas and has confirmed that "there were no South African victims from the shooting."
Meanwhile SA's famous expat, Trevor Noah, said on The Daily Show that he has been living in New York for two years… and in those two years there have been at least 20 mass shootings.
Trevor says it's got the point where people are so accustomed to the news he knows the process: shock followed by sadness, then 'thoughts and prayers'… and then statements that this is not the time to talk about guns. Using humour – and referencing lions in Africa and his mom disciplining him as a kid – Trevor points out that many Americans like to blame everything else – from Muslims to White Nationalists to hotel security in this case – other than gun control. And that now IS the time…
Watch Trevor Noah's Take on Las Vegas Mass Shooting
Trevor responds to the tragedy in Las Vegas.►Full episode: http://on.cc.com/2xQ1GCY

Posted by The Daily Show on Monday, October 2, 2017
Concerned South African families with relatives in Las Vegas are invited to call the Department of International Relations and Cooperation on 012 351 1000 for assistance.