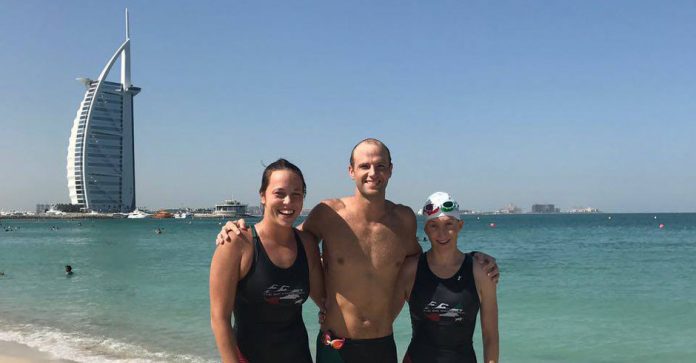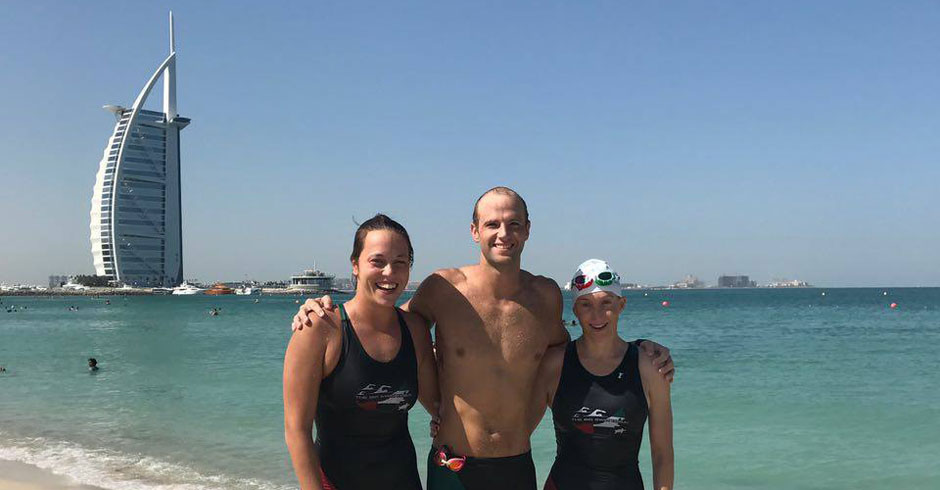 Two awesome South Africans and a Brit have started a BIG challenge – to become the first humans to stage swim the distance of the 85 km Dubai  Emirate coastline. And it's to spread an equally BIG message – to encourage people to reduce single-use plastic consumption (swap that bottled water for a filter!).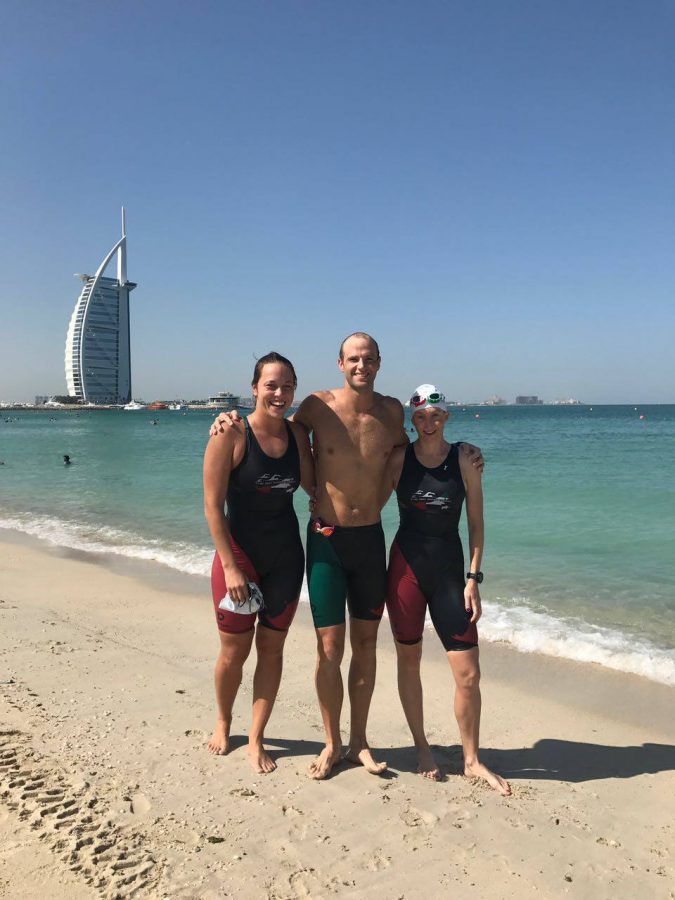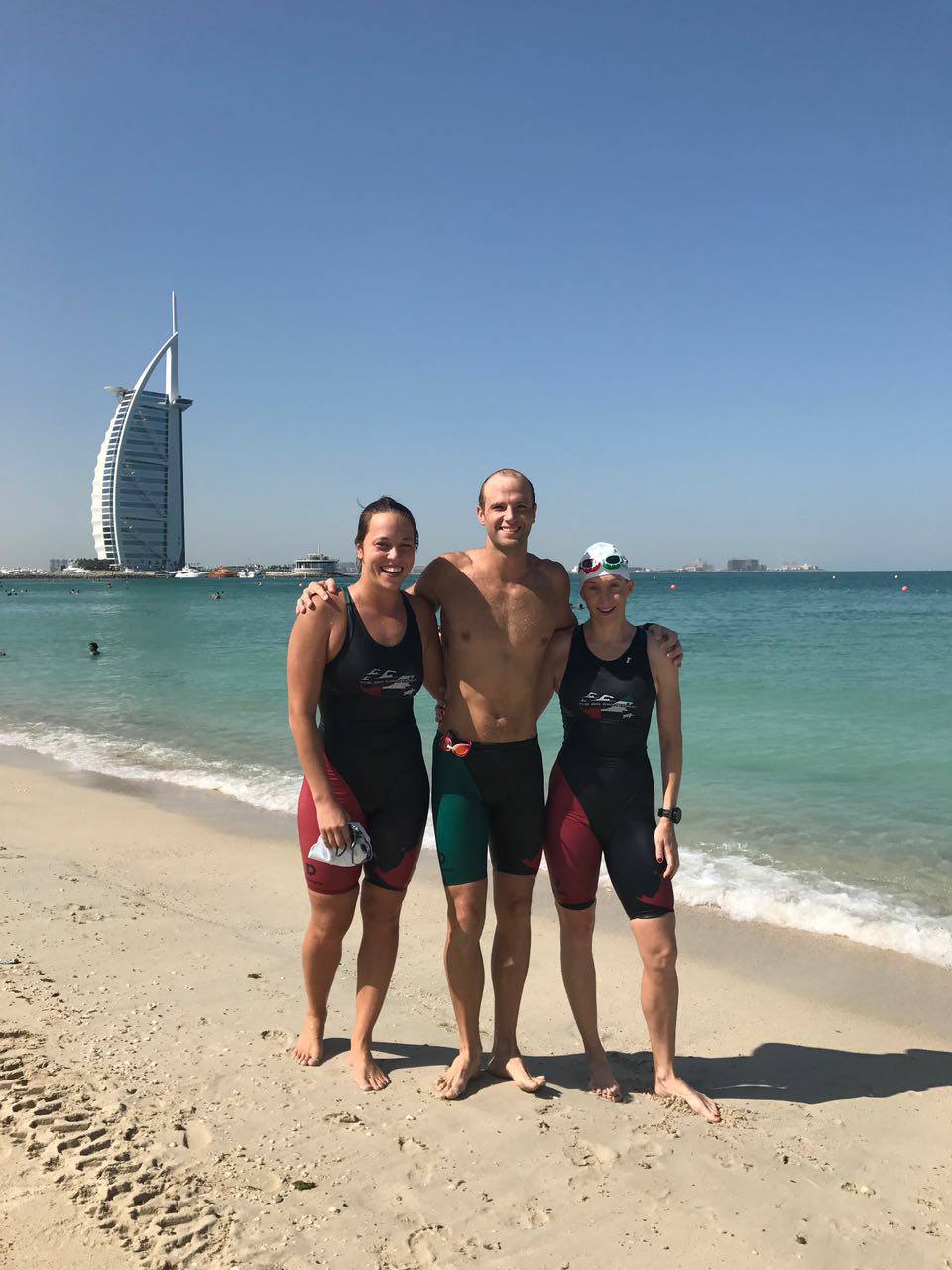 The three swimmers – South Africans Brett Hallam and Kieran Ballard-Tremeer, and Brit Lottie Lucas  – will take on the 85km distance from Sharjah to the Abu Dhabi border… which is a distance that's almost equal to swimming across the English Channel three times!
The Big Swim will be tackled in stages over successive weekends throughout October and November 2017, and started this last weekend…although the sea water is still quite hot making swimming conditions challenging. It's warmer than expected for this time of year, close to 30 degrees! That's in the water!
"If it is too hot and becomes unhealthy for us to swim, the mileage will clock over to the long weekend end November on our 'reserve days'," says Kieran, a swimming and music teacher who has lived in Dubai for 11 years. In 2015, Kieran became the first female to ever swim around the Palm Jumeriah.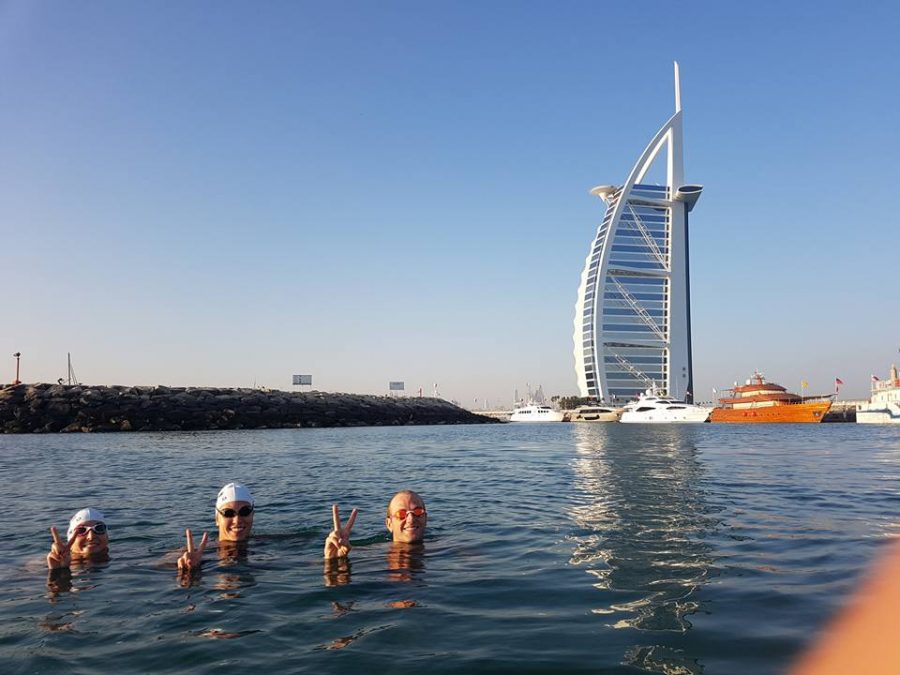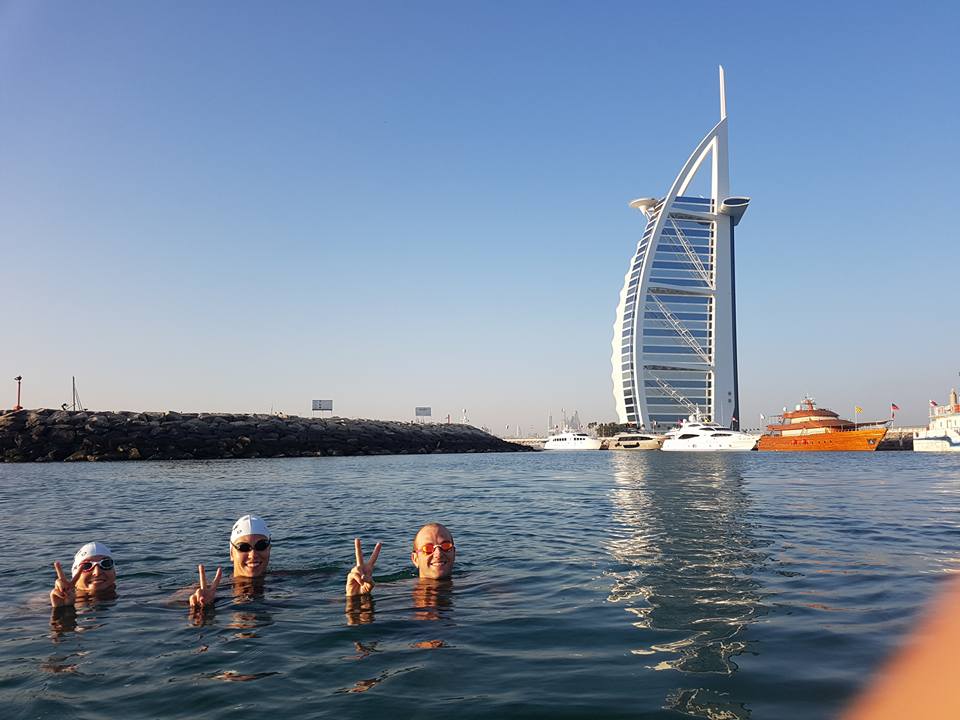 Fellow South African expat and swim director of Urban Swimming Academy, Brett, has lived in Dubai for the past three years and has assisted in coaching the swimmers for this challenge.
Each swim – depending on conditions – is expected to last between 10 and 20km, and should take between three and six hours.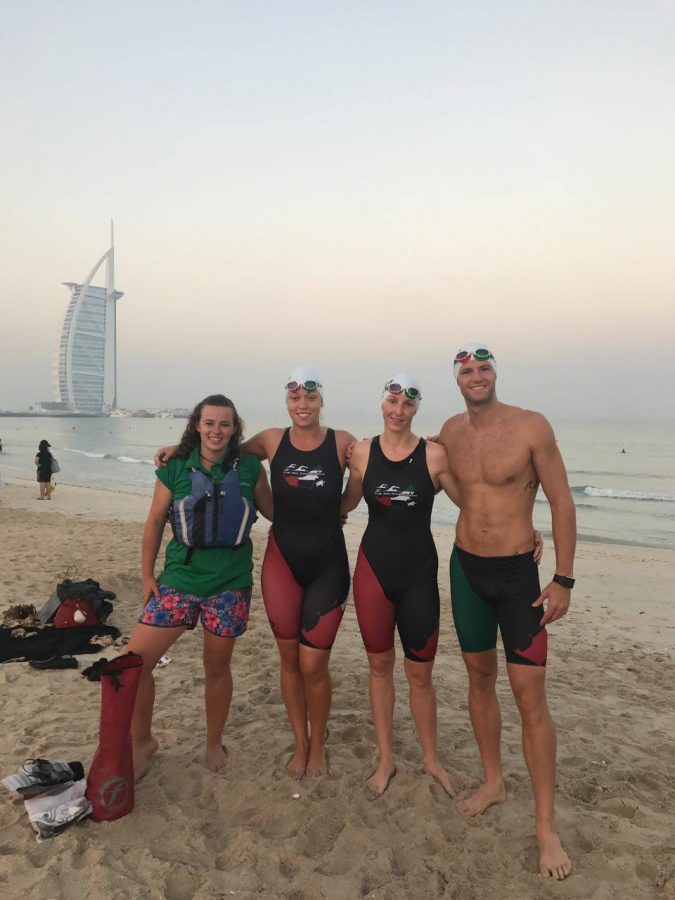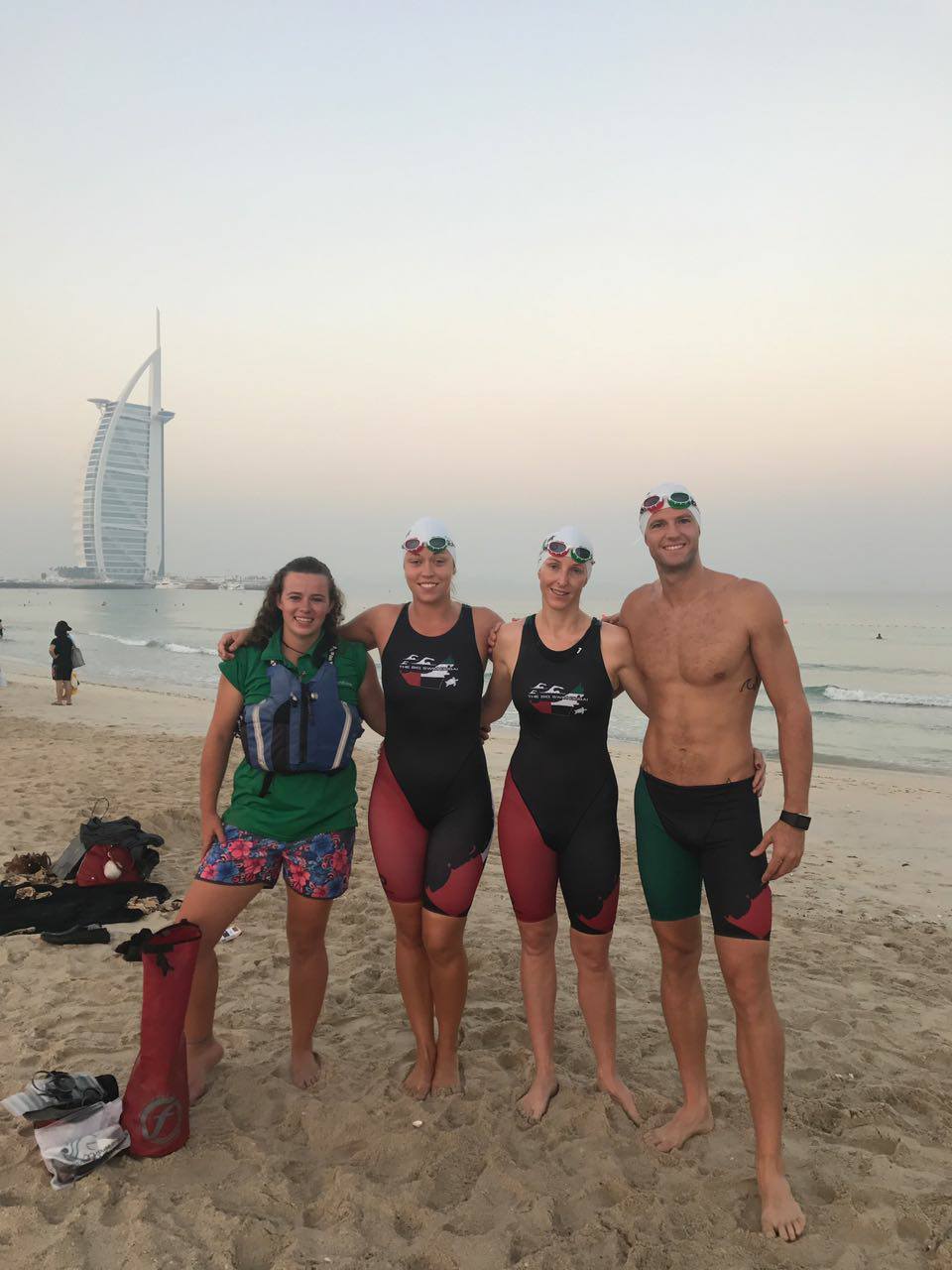 The biggest challenges will include jellyfish, sharks, strong sea currents, salt water sinus burns, boat traffic… and of course plastic waste.
While this Big Swim is an exciting personal challenge for the swimmers, their greater motivation is to raise awareness about the harmful use of single-use plastic (like water bottles) which can be harmful for the waters… and kills over 1 million sea birds and 100,000 mammals annually!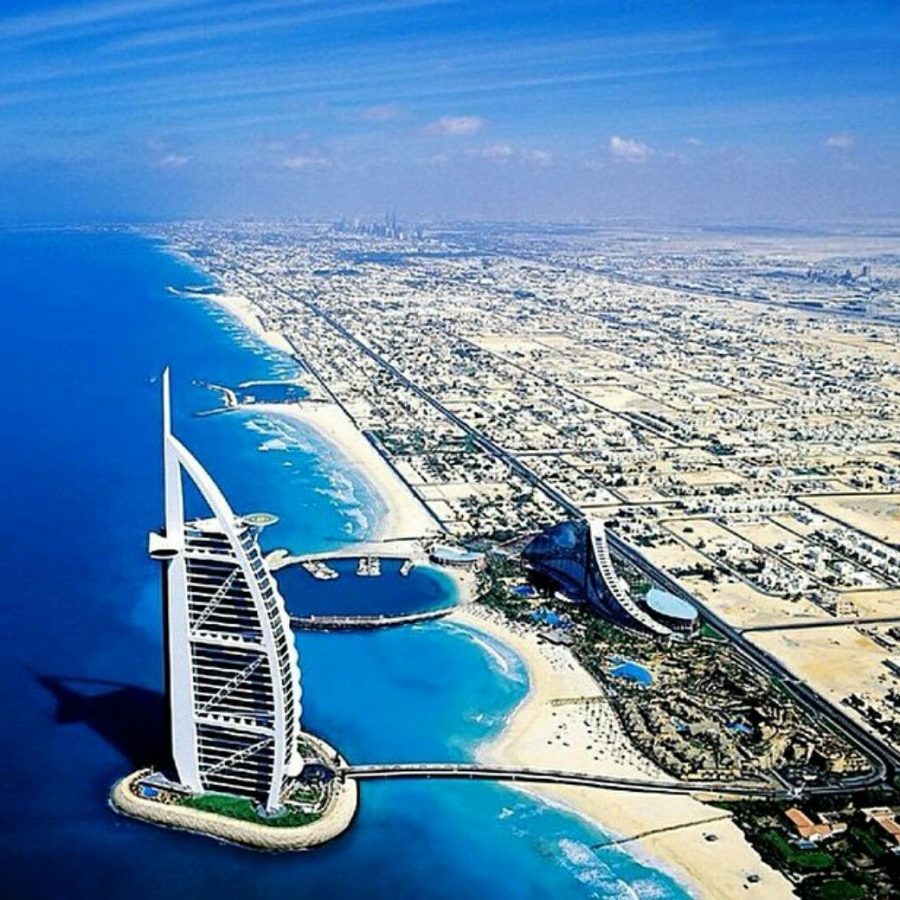 Hopefully, thanks to the awareness raised by people like these South African expats those horrific stats will soon be a thing of the past. As Brett says: "You are your only limit."
MORE
www.thebigswimdubai.com
www.facebook.com/thebigswimdubai/