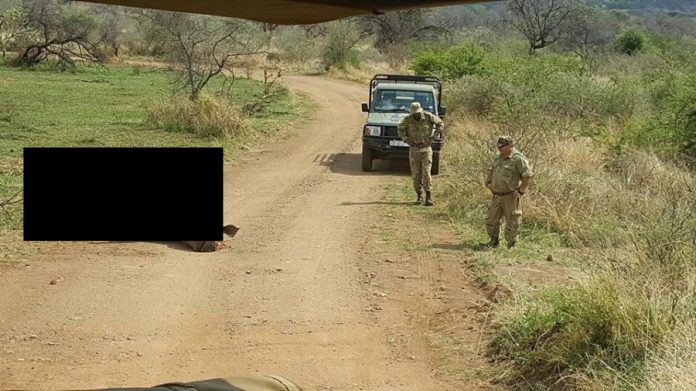 During the past three weeks a whopping 36 suspects – between the ages of 22 and 40 – have been arrested for crimes related to rhino poaching in South Africa. It's great news… but it's not enough yet. Just yesterday Pilanesberg discovered more freshly poached rhino carcasses – including one cow with her full-term baby…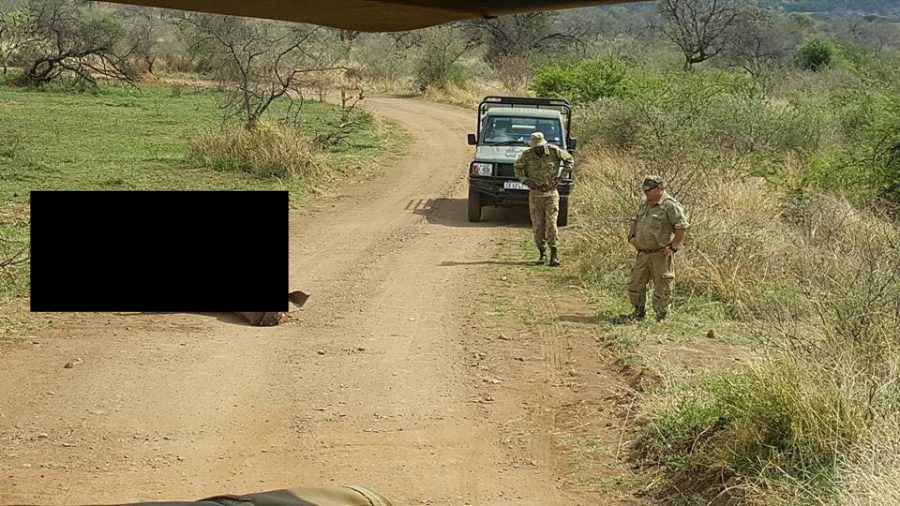 The awesome arrests have been achieved by the Rhino 8 Task Team which has been relentless in its effort to bring down the "scourge of rhino poaching in the country", particularly in the Kruger National Park and Hluhluwe Game Reserve. The Team is also actively engaging members of the local community, which could be a vital turning point in this tragedy which has been unfolding in front of South Africans' eyes.
The task team – which includes members from SAPS, Customs and Excise, the South African National Defence Force, Ezemvelo and SANParks Game Rangers – have made the 36 arrests since the start of October.
The South African Police Service (SAPS) said in a statement on Monday afternoon that many of these suspects have since appeared in court – on charges ranging from unlawful possession of a firearm to trespassing, hunting a protected animal, being in possession of remains of a wild animal, being illegally in the country and other charges.
The Rhino 8 Task Team hopes the arrests will serve as a warning and deterrent to other potential poachers… but admits "there still seems to be greater persistence by suspects wanting to poach rhino".
Unfortunately this is evidenced by horrific poaching photos posted by Pilanesberg National Park & Wildlife Trust yesterday; the pain experienced by the rangers palpable in the photo above.
The Trust warned that the images – by Jacquie de Klerk and Johan Hugo – are of a graphic nature. They included one older carcass and two freshly poached rhinos in Pilanesberg. In one, found on Black Rhino Reserve, the horns were still intact – the rhino had been shot, and probably ran away before succumbing to its wounds…
In the other, a rhino cow was poached and her full term calf passed away.
Pilanesberg said: "We are devastated at this ongoing surge of Rhino murders. The Pilanesberg Wildlife Trust is offering a substantial reward for any information that leads to the successful prosecution of these Rhino poachers."
The Rhino 8 Task Team is engaging more members of the local community… which is a vital component to fight poaching.
SAPS said today that it now has strategies in place to "significantly reduce the chances of poachers… With this growing help from the communities, the days of poachers are certainly numbered."
Sources: SAPS and Pilanesberg National Park & Wildlife Trust
MORE
To view photos, please visit: www.facebook.com/PilanesbergNP/