Not even the rain could dampen the spirits of South Africans in London who gathered today in a peaceful protest to raise awareness about the murders in SA, particularly those of farmers and farmworkers.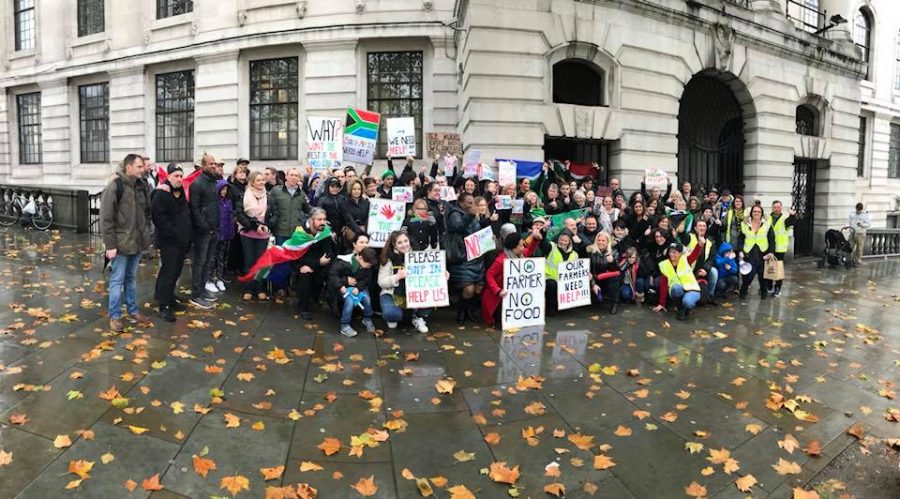 Well known South African expat Hayley Reichert, who helped arrange the event in Trafalgar Square, outside the South African High Commission, said: "The rain hasn't deterred these awesome people!"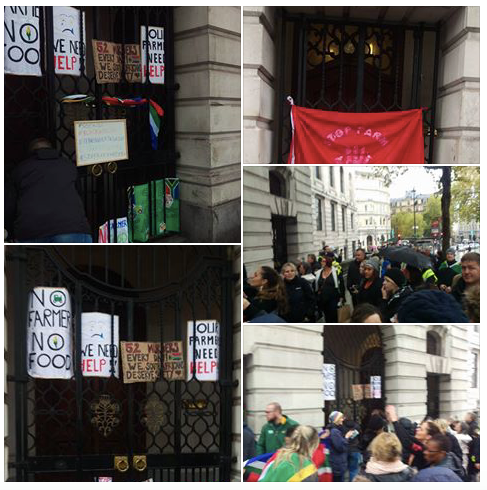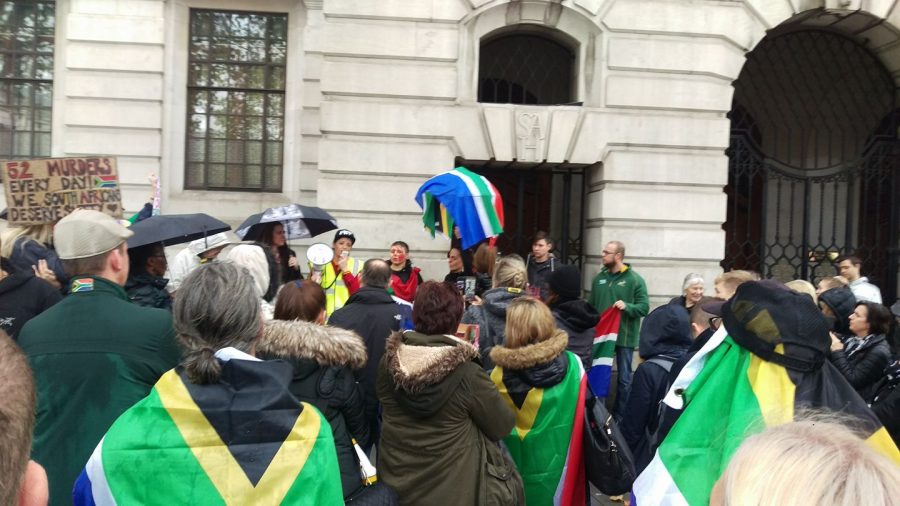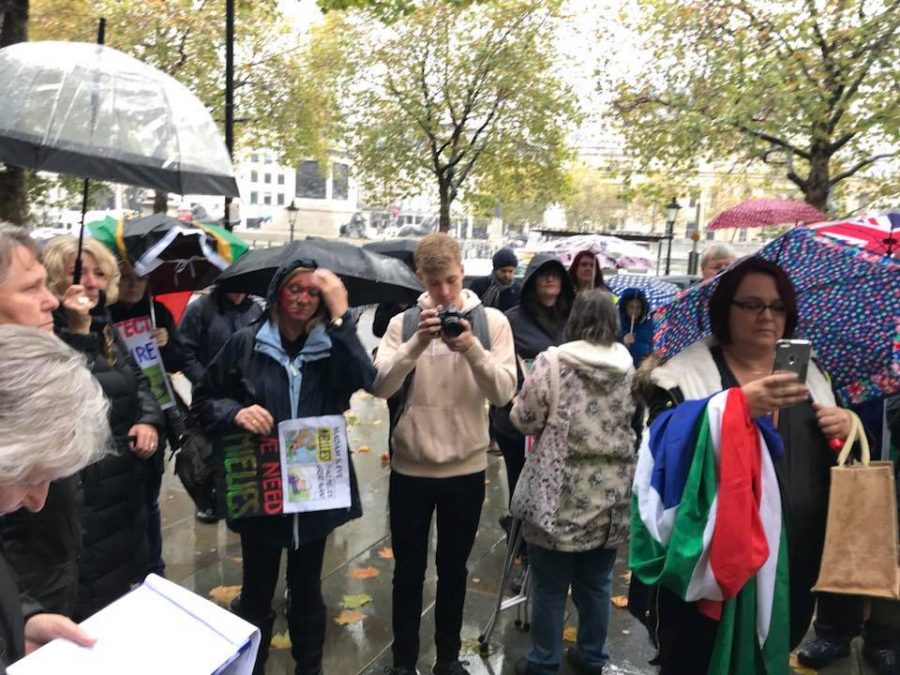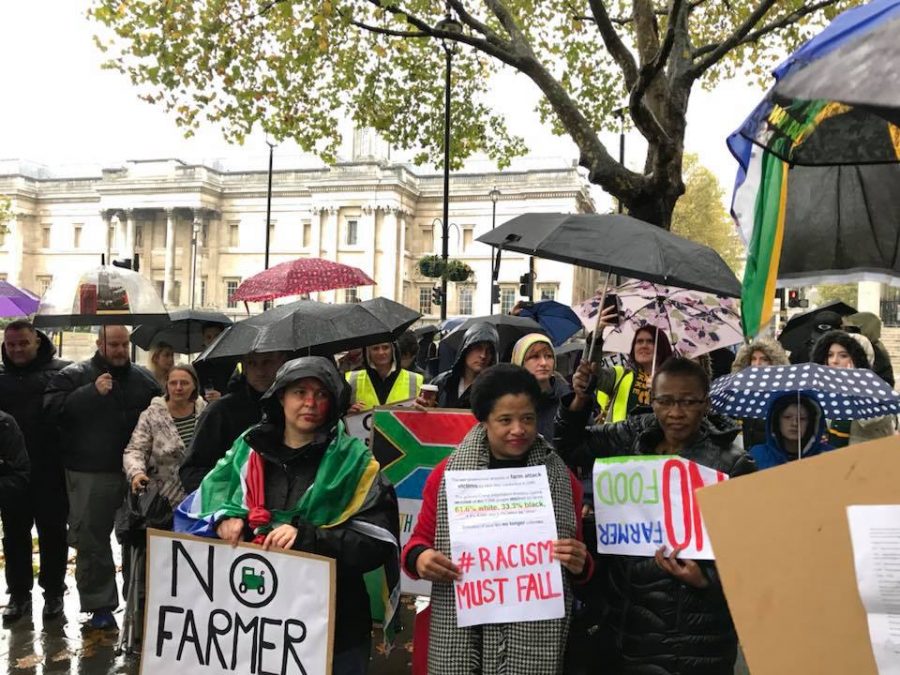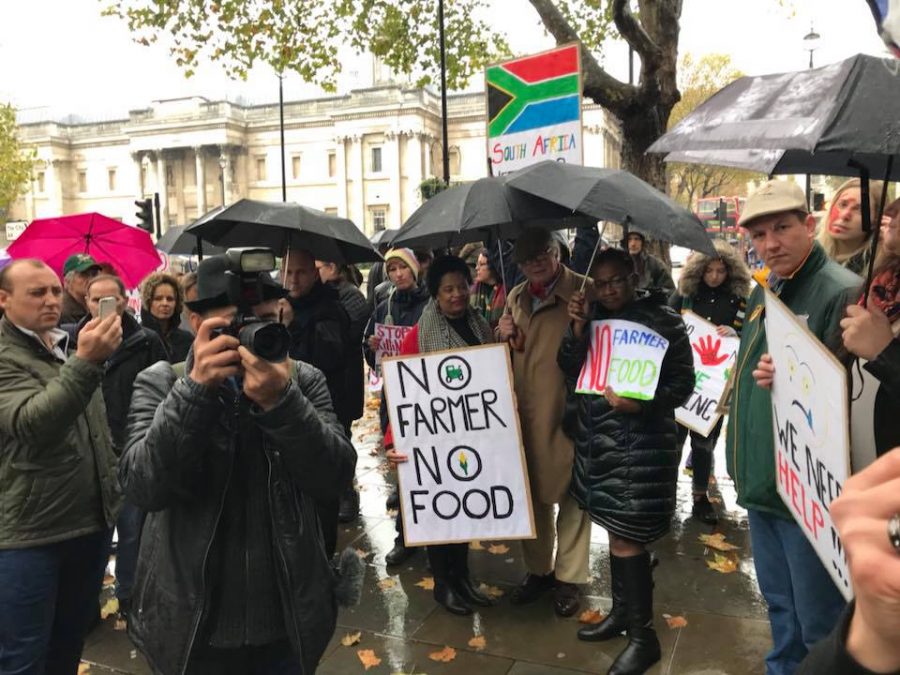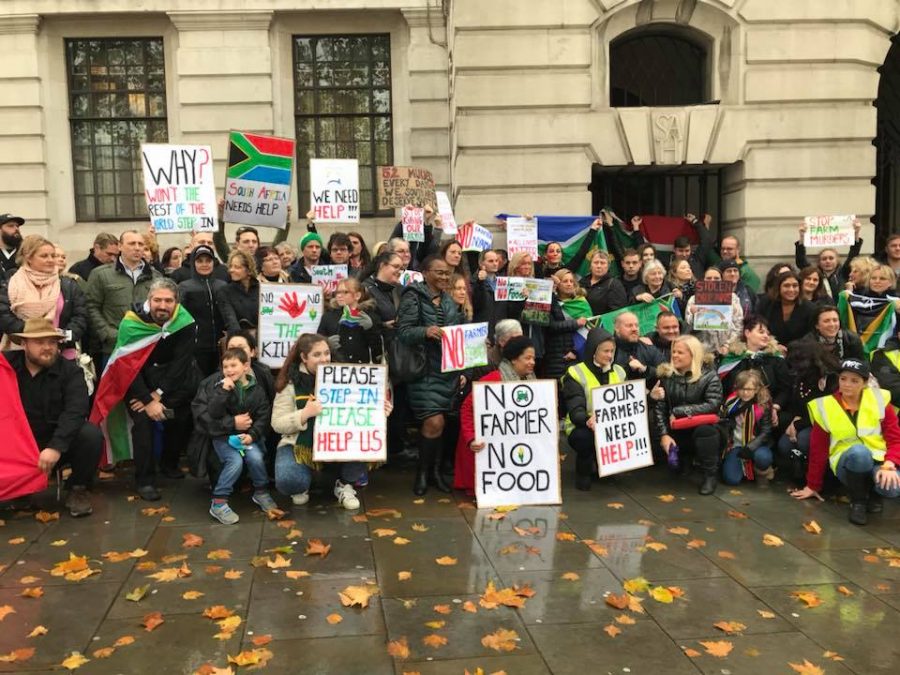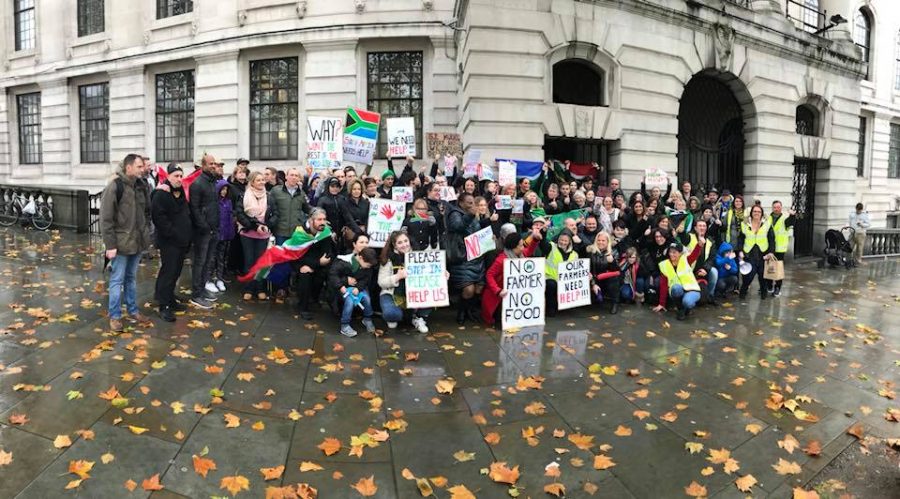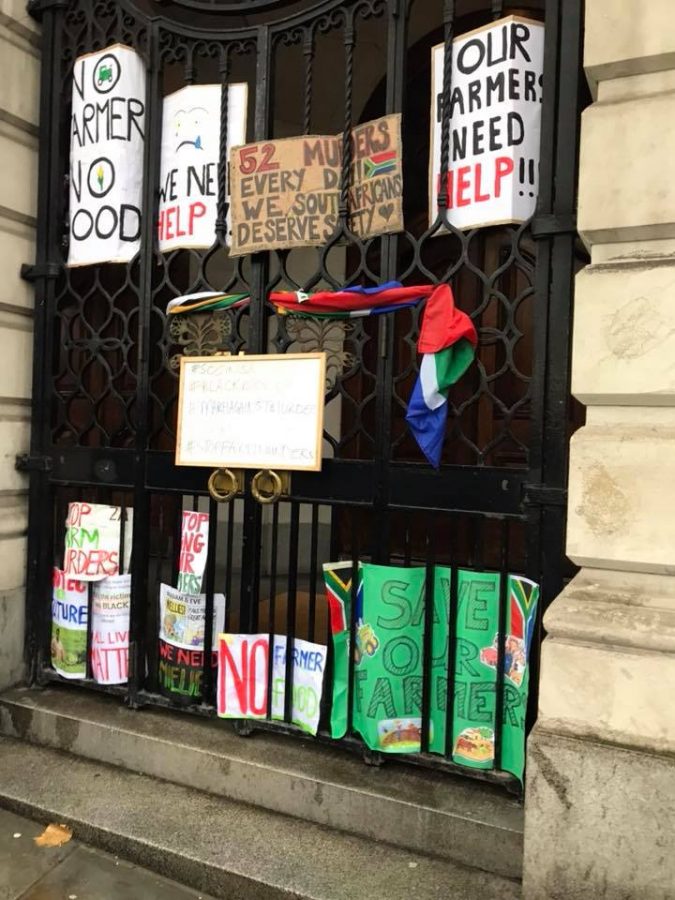 They have a great challenge to convince the British public to care when the BBC continues to refute the claims that farmers are more at risk than most citizens, saying  the statistics are not clear and concluding: "In short – we have no clear idea about the murder rate on South African farms. And because of that, the claim being made by protesters about farmers being more likely to be murdered is not supported by reliable data."
Watch South Africans in London, 4 November 2017:
Seen in New Zealand earlier this week:
https://www.facebook.com/groups/2434927964/permalink/10155114712617965/
And in America on #BlackMonday (perhaps driven by a South African expat):
Die is hoe my Olsen Custom Farms broers die SA boere ondersteun en die boodskap aan die buite wereld versprei…!!! Trots op julle manne!!! Reinhard Schutte Marno Maritz Nico Swart Shandro Gonsalves Kobus Oosthuizen Jose Gerber Christian Pistorius Vincent Van Aswgen Jaco Gouws

Posted by Wynand Bezuidenhout on Monday, October 30, 2017
Watch the full story behind #BlackMonday on Carte Blanche: The current affairs programme will broadcast the full story on Sunday evening, available to expats from Tuesday. If you're overseas – subscribe to Showmax to watch Carte Blanche (and other popular shows from home).