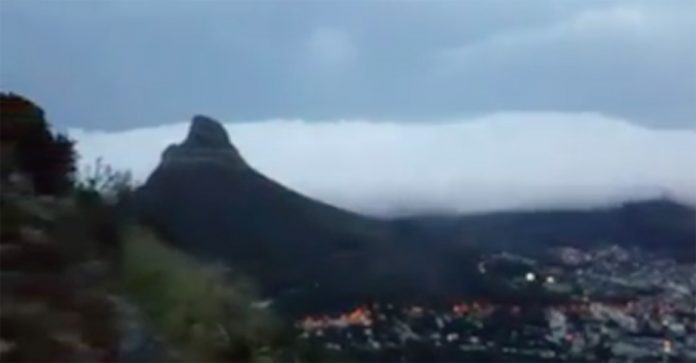 An intense storm appeared out of nowhere on Thursday evening in Cape Town… catching many people unaware, including two trail runners on Kloof Corner, Table Mountain.
They had been video-ing their run when the unpredicted lightning storm suddenly struck Cape Town at around 19h10 on Thursday 2 November 2017.
Watch as they get consumed by the storm…
Watch runners caught by unpredicted lightning storm in Cape Town
Shared on FB by Trail Fit SA.
Watch these 2 trail runners get consumed on Kloof Corner(Table Mountain) by the unpredicted lightning storm that hit Cape Town on Thursday evening @7:10pm 02/11/2017Definitely a story worth watching and sharing #TrailFitSA

Posted by Trailfitsa on Friday, November 3, 2017