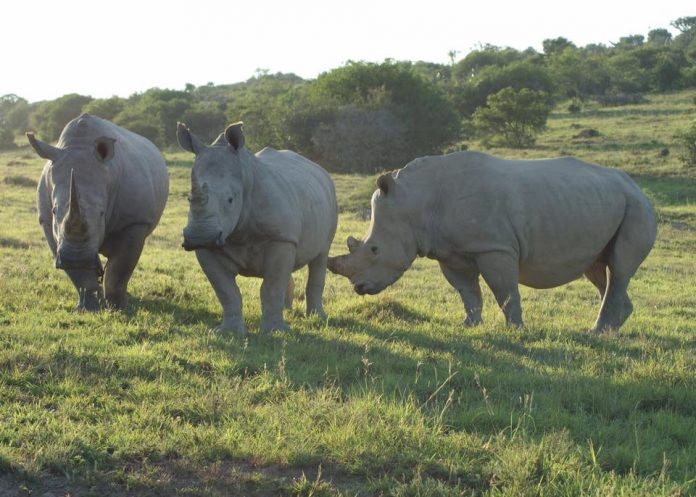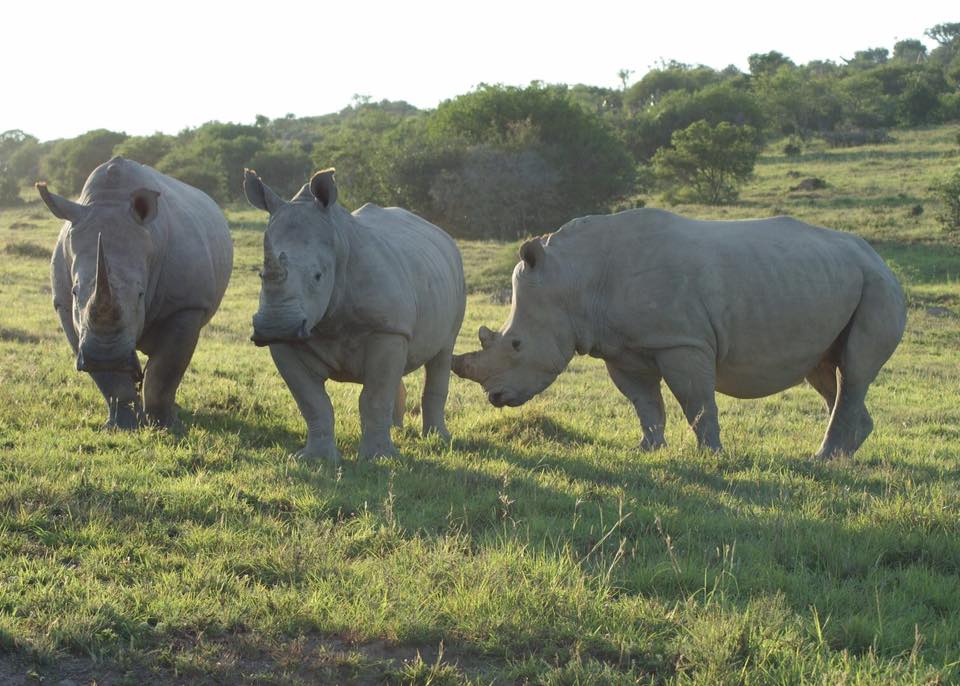 Two Zimbabwean and one South African male, are on trial today for rhino poaching-related charges at the Grahamstown High Court, which is situated in the Eastern Cape of South Africa. Specialist environmental crimes prosecutor Advocate Bucks Coetzee will be prosecuting, writes Megan Carr from Global March for Elephants and Rhino.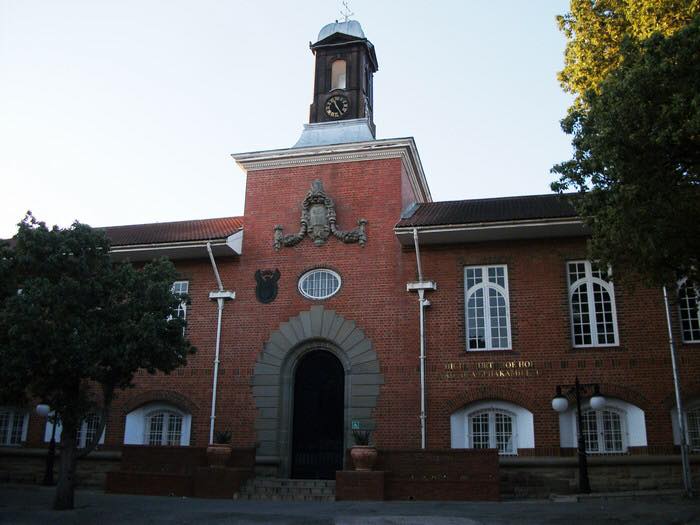 Jabulani Ndlovu, Sikhumbuzo Ndlovu and game ranger Forget Ndlovu, who are apparently unrelated, were caught red handed at a chalet at the Makana Resort on the 17th June 2016.
In their possession, allegedly, was 10.27KG of illegally freshly harvested Rhino horn, a bloody saw, a dart gun with M99 the animal tranquilizing drug, several mobile phones, SIM cards and hired cars.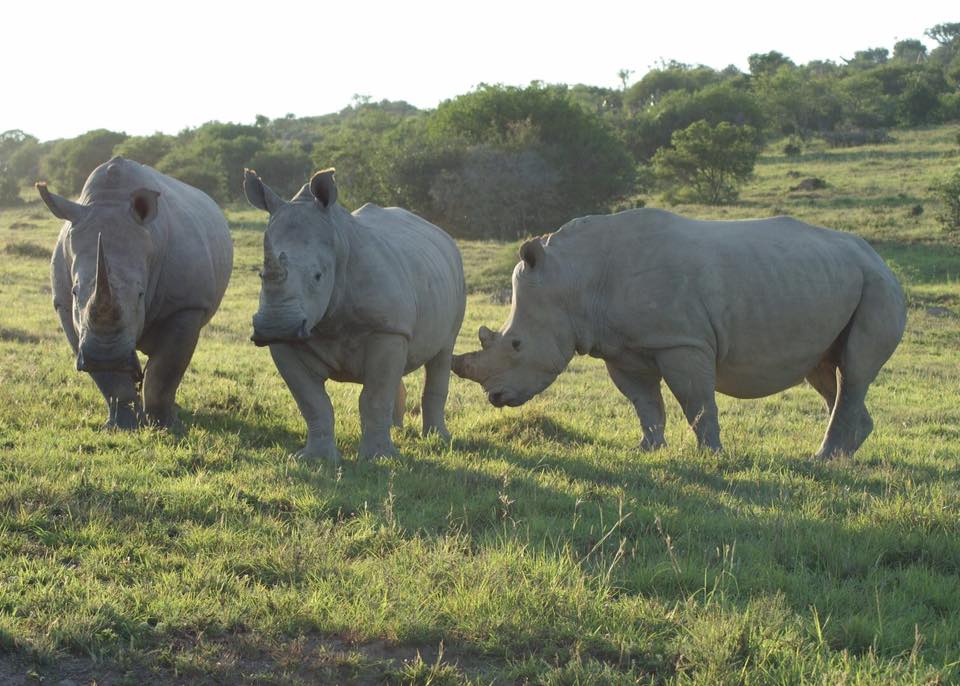 This seemingly highly organized poaching gang were remanded in custody at the Grahamstown Magistrate Court by magistrate Lindelwa Figlan. She upheld a request by state advocate Bucks Coetzee to allow the police more time to gather more evidence. A month later they were denied bail by magistrate Ntsoki.
The Ndlovu's have allegedly been linked to thirteen poaching incidents in the Eastern Cape. Apparently tracking their cellphone activities links them to all thirteen areas where the attacks took place.
A total of twenty-two Rhino were killed, the total value of the horn illegally harvested is valued at approximately R11 million.
Dart cartridges obtained at the scene of the crimes apparently were fired from the gun in their possession. We are led to believe that this might have been their signature modus operandi, darting and immobilizing the chosen rhino before hacking off their horns and then leaving the horrifically injured rhino to die an excruciating death.
It is important to acknowledge the Eastern Cape rhino owners that have lost their rhino in this horrific manner, all allegedly linked to the Ndlovu's – Bucklands Reserve 1 rhino; Pumba Game Reserve 6 rhino; Koffylaagte 2 rhino; Mount Camdeboo Farm 4 rhino; Kleindoornberg Farm 2 rhino; Spekboomberg 2rhino, Sibuya Game Reserve 3 rhino; Great Fish River Reserve 1 rhino.
According to reports the Ndlovu's would check into these reserves as guests, gather the necessary information and then carried out their well planned attacks.
In May 2017 Judge JE Smith in the Grahamstown High Court, granted the Ndlovu trio bail of R15,000 each, much to the rhino owners outrage.
However two weeks later they were rearrested on charges relating to alleged poaching incidents carried out on a reserve near Hoedspruit. The magistrate at Hoedspruit Magistrates Court released the Ndlovu's on bail.
There are allegedly reports that the Ndlovu's are forensically linked to a further sixty poaching incidents stretching across South Africa.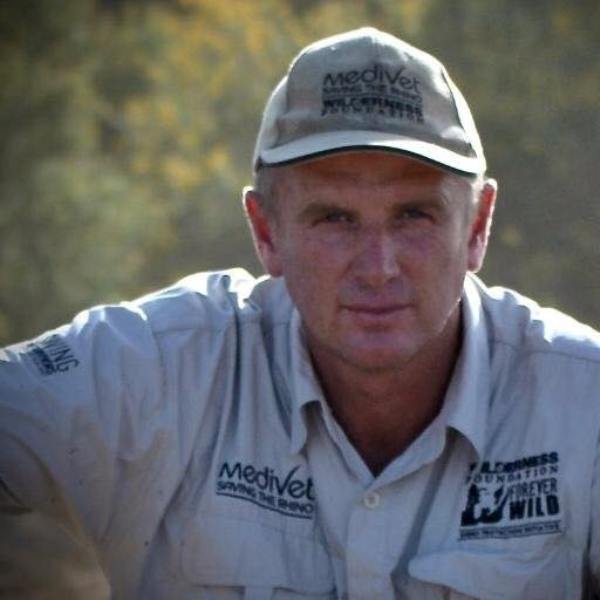 Dr William Fowlds, a world renown wildlife veterinarian based in the Eastern Cape echos what many of us feel when he said: "as a priority crime, its high time rhino poaching was prioritized by the president himself, the entire cabinet, prosecution officers, the judiciary as well as the national and provincial conservation bosses at our public institutions.
"To date the masterminds behind these illegal wildlife crime syndicates and their well paid legal representatives have made a mockery of the judicial system and the South Africa's formerly proud conservation record".
"Justice will not be served until those who are unaffected are as outraged as those who are"
By Megan Carr, VP Social Media, GMFER
MORE
Global March for Elephants and Rhino:
www.facebook.com/March4Elephants/?