A twitter account claiming to be the interim Zimbabwe Government has alleged that President Robert Mugabe is in "good health" and will resign from the office of the Presidency.
In a newly created Twitter account – @GovZimbabwe – which is being followed by Gareth Cliff, the ANC and other prominent accounts; the alleged interim Zimbabwe Government posted a series of tweets in the early hours of Thursday morning which have been shared by thousands. However the account has not yet been verified and could very well be fake. (It claims the verification will take 48 hours.)
Esteemed journalist Trevor Ncube said he thinks the account is not real. (He did confirm that Masvingo resident minister Paul Chimedza has allegedly been arrested at a roadblock whilst trying to flee to South Africa.)
The alleged interim government account said: "The installation of his excellency, Emmerson Mnangagwa as interim President of the Republic of Zimbabwe will occur on Friday, 17 November 2017."
Mnangagwa was fired by Mugabe last week after it was alleged that his supporters booed Mugabe's wife Grace during a rally. Mnangagwa fled to South Africa, but vowed to return to lead Zimbabwe.
The so-called interim government account said that Mugabe's wife, Grace, "will not succeed Comrade RG Mugabe as president" and claimed she "has left Zimbabwe on Tuesday, 14 November 2017. She is currently residing in the Zimbabwean Embassy in Windhoek, Namibia. She is accompanied by members of the Central Intelligence Organisation."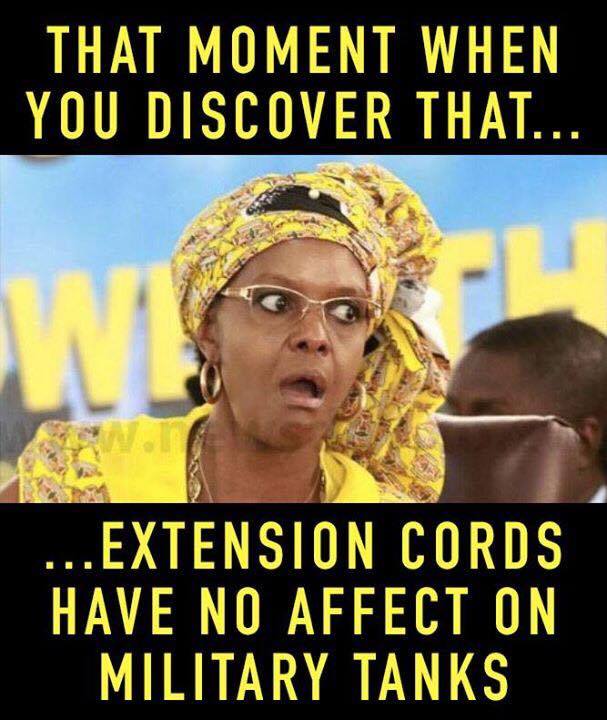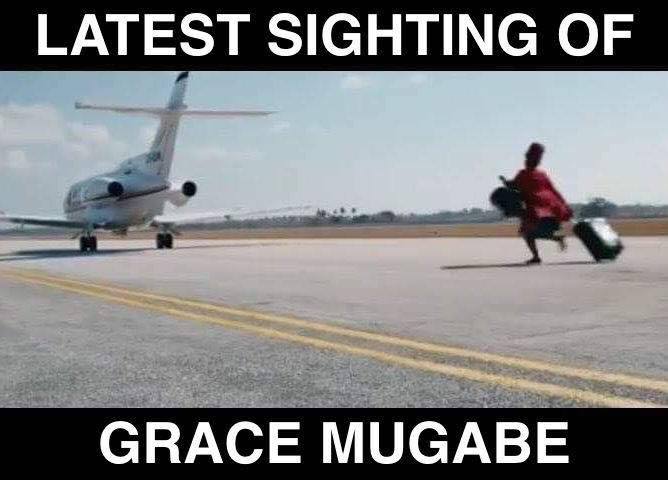 They also claimed that Mugabe has been granted asylum in South Africa, Namibia and Angola.
PLEASE BE ADVISED THAT THE PRESIDENT IS IN GOOD HEALTH. COMRADE R.G MUGABE WILL RESIGN FROM THE OFFICE OF THE PRESIDENCY. THE INSTALLATION OF HIS EXCELLENCY, EMMERSON MNANGAGWA AS INTERIM PRESIDENT OF THE REPUBLIC OF ZIMBABWE WILL OCCUR ON FRIDAY, 17 NOVEMBER 2017. #ZIMBABWE

— Zimbabwe Government (@GovZimbabwe) November 16, 2017
#SABCNEWS has reliably learnt that Zimbabwe is likely to have a transitional government after the army takeover. President Robert Mugabe has been given an opportunity to negotiate an exit that includes state protection for him and his family #ZIMBABWE pic.twitter.com/YVyJPGPe0E

— SAfm news (@SAfmnews) November 16, 2017
FOR YOUR INFORMATION, COMRADE R.G MUGABE IS ALIVE AND WELL. HE IS CURRENTLY RESIDING IN ONE OF THE PRESIDENTIAL RESIDENCES OUTSIDE OF HARARE. #ZIMBABWE pic.twitter.com/mSKUUNhqw4

— Zimbabwe Government (@GovZimbabwe) November 16, 2017
Right off to bed for the first time since 1980 without Robert Mugabe at the helm of my beloved #Zimbabwe . Perilous paths still lie ahead but the end of his misrule may just be the first flickers of a new dawn .

— David Coltart (@DavidColtart) November 15, 2017
Robert Mugabe is like 100 years old… you can successfully overthrow him by hiding his glasses or tucking him in too tight. #Zimbabwe

— Sabado Dominguez (@sabadodominguez) November 15, 2017
Watch: What we know about the situation in #Zimbabwe so far pic.twitter.com/2HbaFkcgOM

— SABC News Online (@SABCNewsOnline) November 15, 2017