South African expat Krishen Samuel has featured on a viral video published by BBC London today, to mark World Aids Day. Watch both videos – the BBC one and Stories of Note below… to see this expat making South Africans proud by telling his story and campaigning for an end to Aids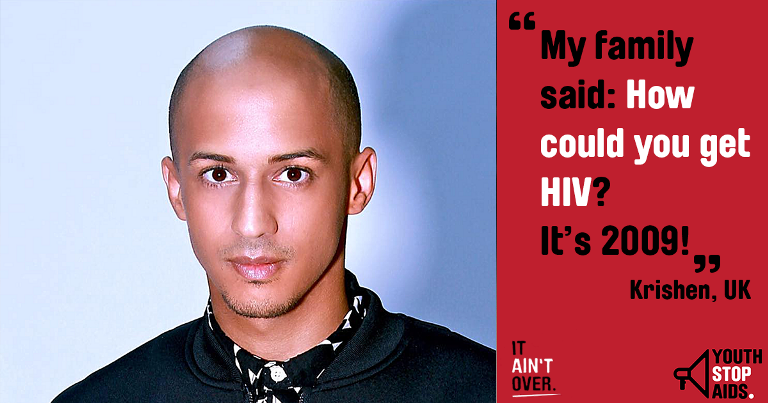 Krishen – who was diagnosed as HIV positive in 2009 – moved to the UK from Johannesburg last year, in order to study. According to Youth Stop Aids, Krishen is a speech-language therapist, now studying Global Public Health and Policy in London.
He told the BBC "there are many countries in the world where HIV positive people can't move to" and while he praised London for having a network of support that people like him can tap into, he did admit he still finds some prejudice, like on dating apps.
Krishen said he's concerned about younger people in London (and perhaps around the world) who aren't worried about Aids because they consider it a problem from yesteryear.
Krishen has been living with HIV since he was 22. He's well known in fashion blogging circles for championing LGBTI rights, and is known by many in South Africa for his blog with Alan Foley. Some of his articles have been featured by Huffington Post UK and The Gay & Lesbian Review Worldwide.
Watch BBC World Aids Day – Krishen's Story
Watch Krishen's powerful video about finding out he was HIV Positive…
Krishen discusses how he found out he was HIV Positive and how it's never over. There's always a before (you found out) and an after. He's now joined Youth Stop Aids and their 'It Ain't Over' campaign to end Aids by the year 2030.
'Disclosing that you're HIV positive is so different from disclosing anything else. Not because it might not be as serious but because HIV is seen as something that you did wrong. The amount of stigma associated with disclosure, the amount of discrimination associated with disclosure is huge.'Krishen discusses disclosing his HIV positive status and why he joined Youth Stop AIDS to fight the stigma that surrounds the virus. #CantPassItOn #ItAintOver #SeeRedTerrence Higgins Trust.Follow Stories of Note.

Posted by Stories of Note on Friday, December 1, 2017