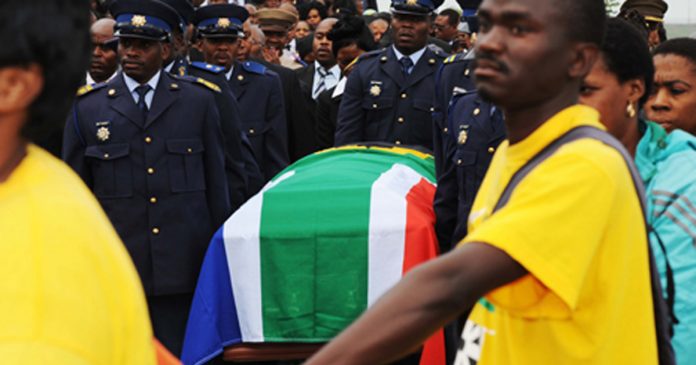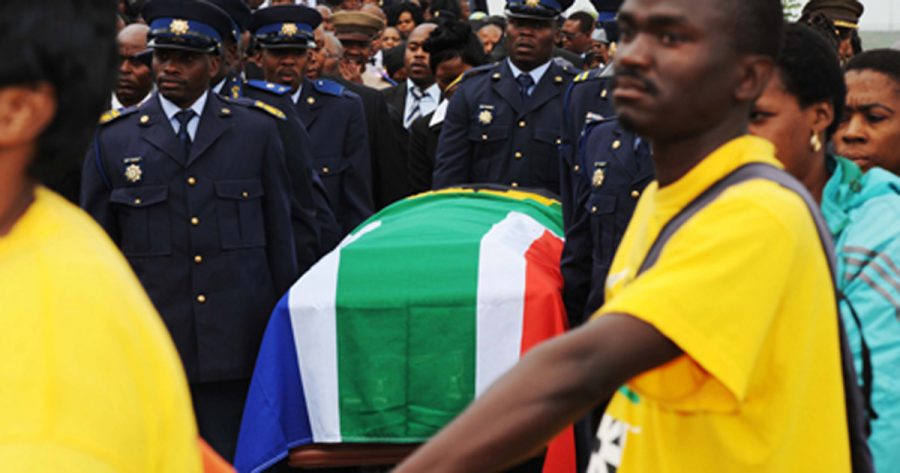 South African opposition party, the Democratic Alliance (DA), has laid charges Monday morning at the East London SAPS concerning the Mandela Funeral Report. The DA alleges that the ANC government stole R330-million from the poor in former President Nelson Mandela's name to buy T-shirts.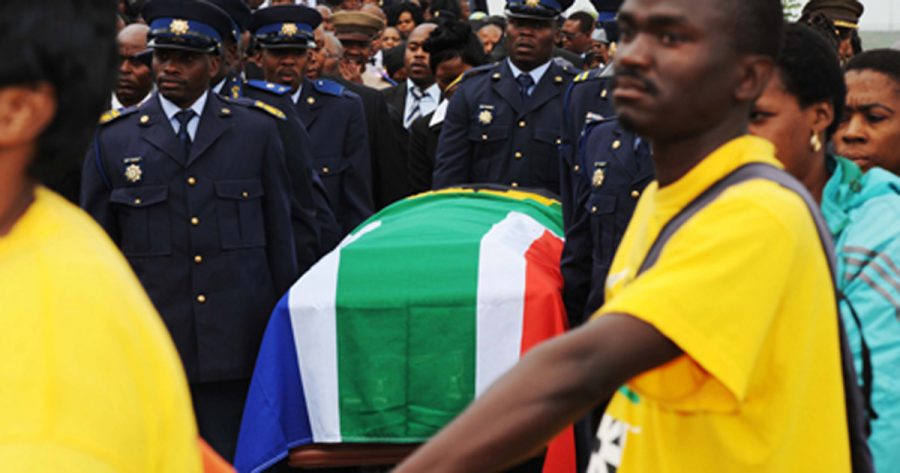 Refiloe Nt'sekhe, DA National Spokesperson and Deputy Chairperson, said: "Having studied the Mandela Funeral Report, which painfully states that R330-million meant for education through the abolishment of mud schools in the Eastern Cape, was used to buy t-shirts. R330 million meant to deliver electricity to villages was used to enrich those close to power."
He said the "uncaring ANC" had stolen the R330-million from the people of the Eastern Cape and South Africa, in the name of the late Madiba.
"At the centre of the Eastern Cape Mandela Funeral Funds scandal is the current Eastern Cape Director-General and at the time of committing this crime the Head of the Provincial Treasury, Ms Marion Mbina-Mthembu. Ms Mbina-Mthembu's name features more than 100-times in the 333-page report by the Public Protector."
Nt'sekhe said Mbina-Mthembu has violated a number of statutory provisions and that she, and others under investigation, must be held fully accountable, face the full might of the law and "swop their suits for orange overalls".
"The Prevention and Combatting of Corrupt Activities empowers the SAPS to investigate the most severe forms of corruption. We implore the SAPS to act without fear or favour, and to treat this case with the importance it deserves," he said, adding that "the Premier of the Eastern Cape must do the right thing by removing the province's Director-General, Ms Mbina-Mthembu."
The DA will also write to the National Police Commissioner, General Khehla Sitole, to seek an update on the ongoing investigations.
The party also urged Finance Minister Malusi Gigaba, as instructed by the Public Protector, to "write to President Jacob Zuma to sign a proclamation directing the Special Investigating Unit (SIU) to investigate a litany of legal transgressions "with a view to institute civil action for the recovery of the loss of public money by organs of state in the procurement of goods and services for the funeral of President Mandela.""