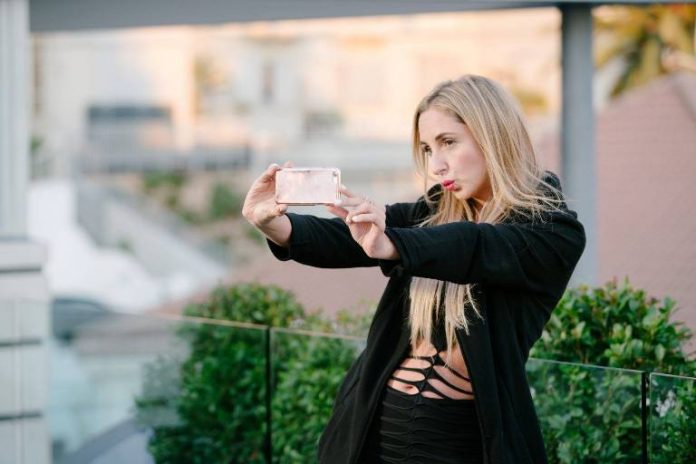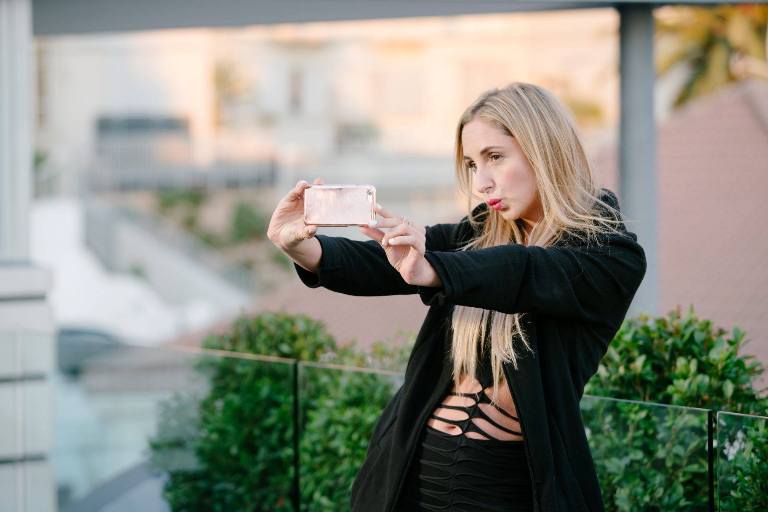 I finally got around to watching Tali's Wedding Diary, the South African mockumentary series now screaming on ShowMax… writes Gus Silber.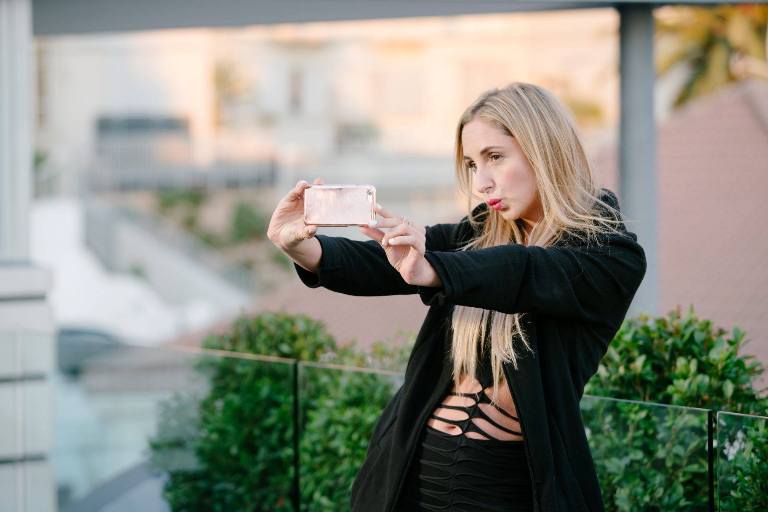 I say screaming, because Julia Anastasopoulos, who plays the titular Tali, so perfectly nails – as in nails skritching down a blackboard – the voice, accent, mannerisms, persona and neuroses of the northern suburbs Joburg kugel, freshly transplanted to the rarified bubble of the Cape Atlantic seaboard.
In real life, Anastasopoulos is a talented graphic artist (you may have seen her charming line-drawing murals at the MyCITI central terminus in Cape Town) who is best-known for her YouTube series, Suzelle DIY.
But whereas Suzelle is all koekister-sweetness and light, with her skyscraper beehive and her 1960s Pretoria Civil Service frocks, Tali is her bipolar opposite in every which way.
Her fine-spun hair betrays her gold-digging Joburg roots, and her midriff tops and designer jeans are cat-scratched in exactly the right places.
She speaks in a grating collision of diamond-hard consonants and elongated vowels, and she flutters her lashes just a fraction of a second too long, the better to let us catch the glitzy iridescence of her eye-shadow.
She is bitter, brittle, brash, conniving, spoiled, mean, entitled, selfie-obsessed, and so vain, Carly Simon could have written a song about her.
But somehow, wonder of wonders, miracles of miracles, Anastasopoulos ultimately makes Tali a likeable and empathetic character, by exposing her vulnerabilities and drilling down to the heart of taiglach that beats beneath that shallow exterior. (A taiglach is a confection of knotted fried dough, drooled with honeyed syrup, the Jewish cultural equivalent of a koeksister.)
The conceit of the 8-episode series is that Tali Shapiro has commissioned a video diary of the frantic run-up to her nuptials with fellow ex-Joburger Darren Nudelman, a close-cropped schlemiel who is trying, maybe too hard, to make it big in the inner city property-gentrification game.
One of the joys and oys of Tali's Wedding Diary is that it makes no excuses or apologies for the narrowness of its context, the niche within a niche of a subset of Jewish Cape Town.
The viewer is left to figure out for themselves the broader context, the deeper subtext, and the precise meaning (even I had to Google, I confess) of Yiddishisms like "rachmonos", which are casually sprinkled into the naturalistic dialogue, by Anastasopoulos and her co-writers, Ari Kruger and Daniel Shea Zimbler.
The result is a mockumentary that mirrors rather than mocks its characters, and much of my frequent laughter was the laughter of recognition – I know these people.
Even the easiest of targets, a bunch of Cape Town hippies holding a hey-shoo-wow party in a sub-plot, is played with a realness that makes them warm and relatable, and all the funnier for it. But let's delve into the subtext for a moment.
If Tali's Wedding Diary has a theme, beyond the wedding and the diary, it is Tali's total obliviousness to the real world and the real needs and emotions of the people in orbit around her.
As one gently exasperated character tells her, she needs to learn to "stand outside herself", a revelation that cuts her to the core. In one of the funniest scenes, Tali commandeers a hotel boardroom for a PowerPoint presentation to her bridesmaids-to-be.
As the screen slowly descends from its moorings, it obscures Tali's poor, harassed, clipboard-clutching intern, Ashley, who just stands there and disappears. In the glare of Tali's ego, she becomes invisible. So does much of Cape Town itself.
We see Tali zooming around in her white Bee-Em with the sunroof and the vanity plates – TALIBBZ GP – scouting for a "homeless person" to guilt-gift the leftover food in the polystyrene container alongside her. Eventually she finds one, swiftly winds down her window, and hands over the prize.
"It's Teriyaki salmon!" she yells in her rear-view, as she speeds off towards her cocoon – her parents' spare luxury apartment in Bantry Bay.
In scenes like this, Tali's Wedding Diary chisels its politics between the lines, with a subtlety and sharpness that are rare in South African comedy. What are we to make, for instance, of the choice of date for Tali and Darren's Big Day – Human Rights Day, March 21? None of the characters makes a comment about this, which is commentary enough on its own.
All of this makes the series enjoyable as a raucous, pacy farce of modern manners, or as a thought-provoking slice of life inside the bubble.
Either way, Tali's Wedding Diary is a landmark of South African television, and it marks the emergence, as in a butterfly from a cocoon, of Julia Anastasopoulos as a major creative force.
She is supported by a sterling cast of characters, my favourites of whom were Rael Rosen, the up-and-hustling young wannabe property dev, whose mantra, re a sprawling warehouse in Salt River, is "buy when there's blood in the streets", and Andy, the jaundiced, cloth-capped ad agency "creative" who takes on the thankless task of realising Tali's vision for her wedding, and who exacts his vengeance in an hilarious logo-based sight gag.
If you're not a ShowMax subscriber, don't worry: you can sign up for a two-week trial and binge watch all eight episodes totally for free. (Available for South Africa expats living abroad too! 14-day Free Trial!)
***
GUS SILBER is a fantastic South African journalist, author, scriptwriter, speechwriter and tweeter. He "plays with words and sometimes works with them too".
Follow Gus on Twitter: @gussilber or on Facebook: Gus Silber
Shut the front door! Tali Babes is getting married. Binge on #TalisWeddingDiary, only on Showmax #HereComesTali 💋🤳 pic.twitter.com/xZKg0ffknG

— Showmax (@ShowmaxOnline) December 20, 2017