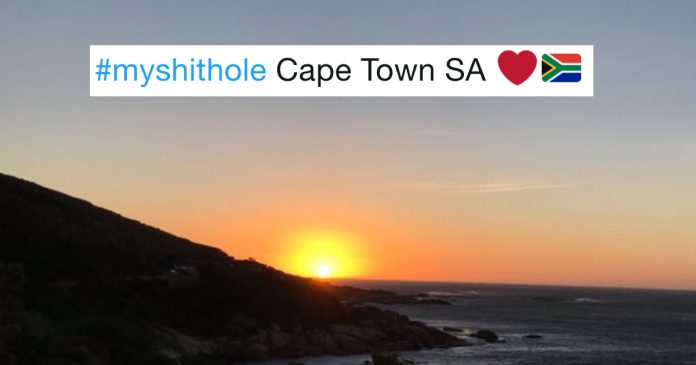 Following US President Donald Trump's alleged controversial comments that America doesn't need any more immigrants from "shith*le" African countries or Haiti, the Government of Botswana has issued a statement and social media users in Africa have taken to Twitter to post #mysh*thole photos for the President's perusal…
Meanwhile the American President has denied he made some of the derogatory statements about Haiti, tweeting on Friday: "Never said anything derogatory about Haitians other than Haiti is, obviously, a very poor and troubled country. Never said "take them out." Made up by Dems. I have a wonderful relationship with Haitians. Probably should record future meetings – unfortunately, no trust!"
Perhaps referring to his "sh*thole" remark, he acknowledged the language he had used in the meeting was "tough" but did not apologise, and said it was the "outlandish proposal" that was really tough.
Trump said: "Wall was not properly funded, Chain & Lottery were made worse and USA would be forced to take large numbers of people from high crime countries which are doing badly. I want a merit based system of immigration and people who will help take our country to the next level. I want safety and security for our people. I want to stop the massive inflow of drugs."
Botswana responded to Trump's alleged "sh*thole" remark, saying in a statement that it wondered "why President Trump must use this descriptor and derogatory word, when talking about countries with whom the US has had cordial and mutually beneficial bilateral relations for so many years.
"Botswana has accepted US citizens within her borders over the years and continues to host US guests and senior government officials, including a Congressional delegation that will come to Botswana at the end of this month; that is why we view the utterances by the current American president as highly irresponsible, reprehensible and racist."
Social media users have taken to Twitter to post photos of Africa and Haiti to show the US leader their sh*thole countries: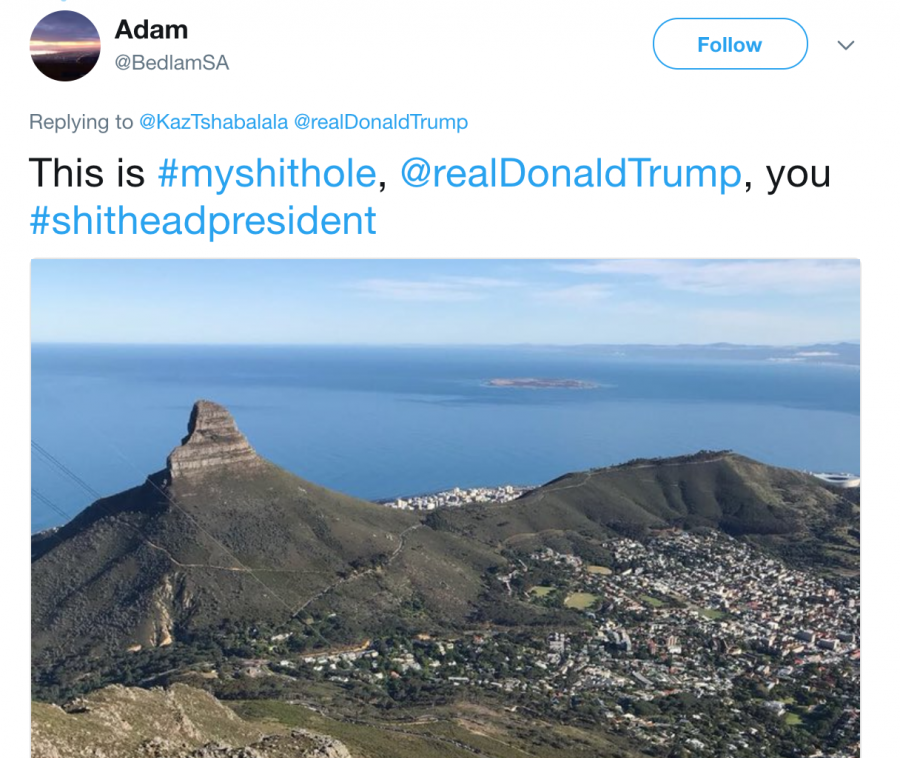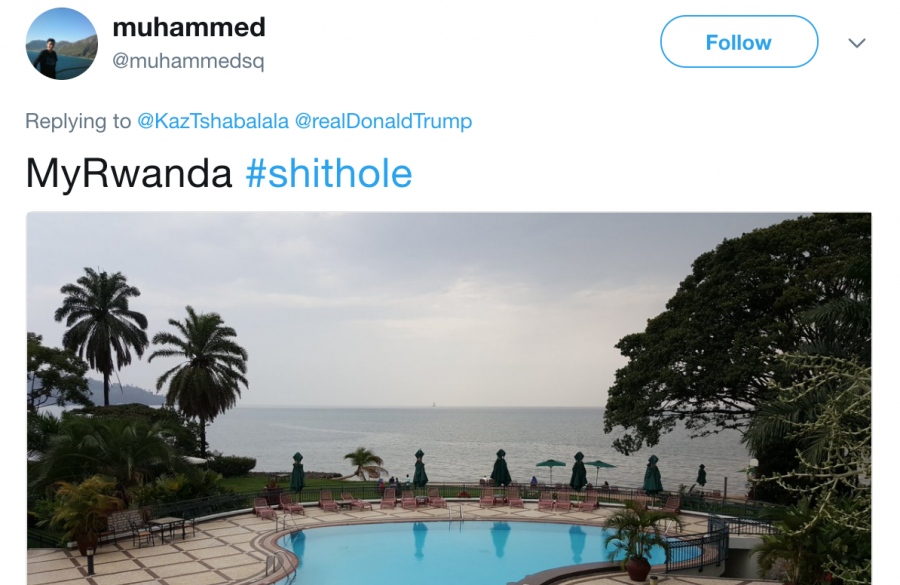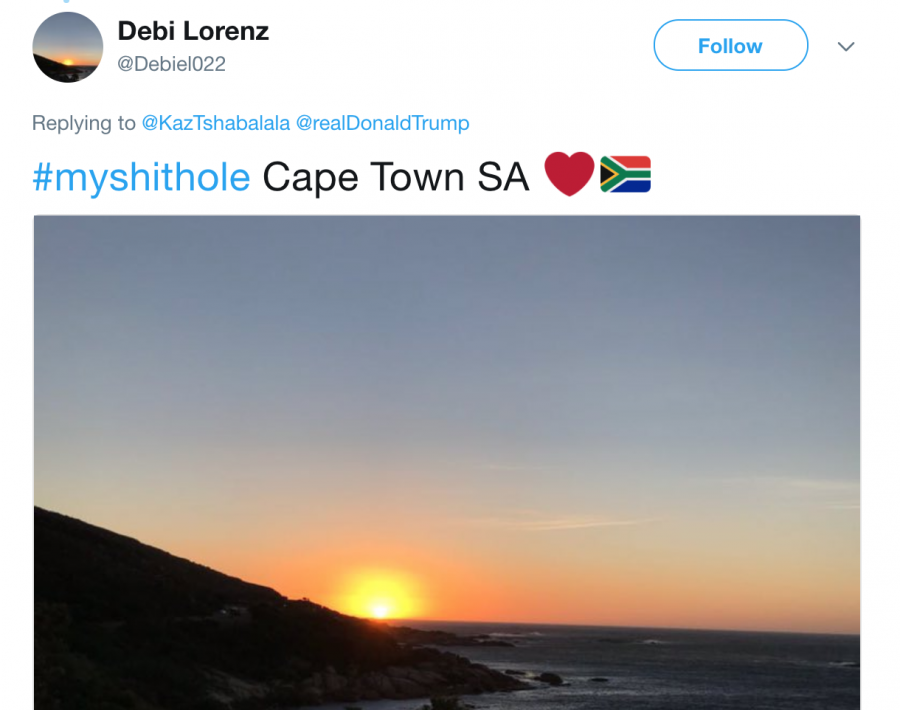 #MyShithole pic.twitter.com/ibqmzVHEQp

— Trevor U (@weetmosals) January 12, 2018
Hey #ShitHolePresident ! Here is what my #shithole looks like pic.twitter.com/CDIHKeYqCH

— Harold Isaac (@haroldisaac) January 12, 2018
Never said anything derogatory about Haitians other than Haiti is, obviously, a very poor and troubled country. Never said "take them out." Made up by Dems. I have a wonderful relationship with Haitians. Probably should record future meetings – unfortunately, no trust!

— Donald J. Trump (@realDonaldTrump) January 12, 2018