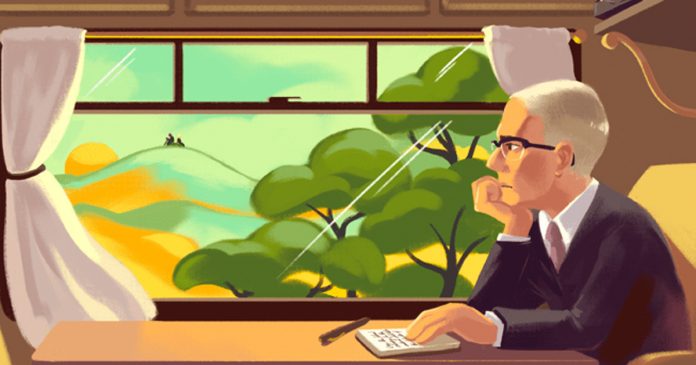 SOUTH AFRICA – Yesterday was the 115th anniversary of the birth of the author Alan Paton, who was honoured in a Google doodle that showed him looking pensively out of a train window at hills that are lovely beyond any singing… writes Gus Silber.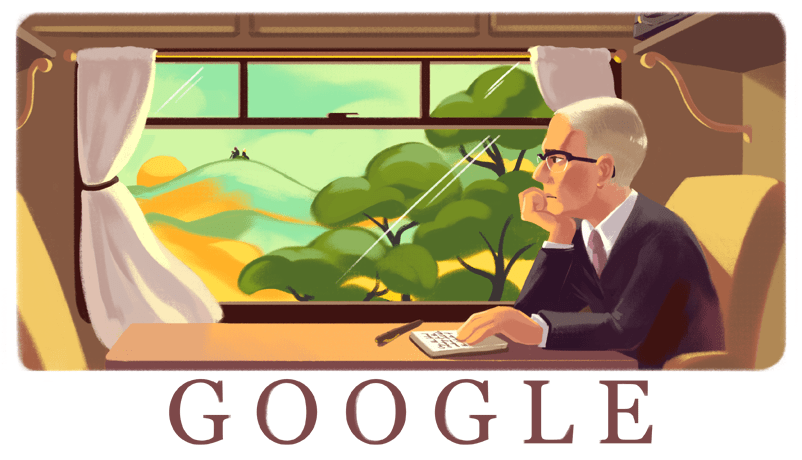 The doodle quite brilliantly captured Paton's flinty, thin-lipped severity of countenance, which always seemed to be so at odds with the humanism and compassion at the heart of Cry, the Beloved Country.
In photographs, especially in his later years, Paton always looks like a headmaster who has called you into his office to tell you how disappointed he is in you. But if Paton was famously stern, his wife, Anne, was even more so.
She was his secretary, and she looked after his administrative matters with a vigilant, no-nonsense efficiency that left little room for fools to be suffered, gladly or otherwise.
I learned this for myself one day in the late 1980s, when I had arranged an interview with Alan Paton for a magazine story I was writing on the province that was then still known simply as Natal.
I had been warned in advance that Anne Paton was notoriously intolerant of time-wasters, dawdlers, and late-comers, so I made sure to leave plenty of time for the journey from Durban to Botha's Hill, near Pietermaritzburg, where Paton lived in sight of the Valley of a Thousand Hills.
Miraculously – these were the days before cellphones, GPS, and Google Maps – I found my way to the area, the suburb, and the house on Botha's Hill Road.
I was about 15 minutes early, so I parked outside, in the blessed shade of a big tree, and I went through my notes and questions and read, yet again, the famous opening passage of Paton's most famous book.
At about five minutes before the appointed hour, I opened the gate to the homestead, walked up the flower-scented path, listened to the sweet songs of the birds, and… there stood Anne Paton, at the front door, arms folded, glaring at me. She unfolded her ams to glare at her watch.
"You're five minutes early!" she said.
I apologised meekly, and she let me in, into the home and into the living-room of the man who one day had ridden the road that runs from Ixopo into the hills, which were grass-covered and rolling and lovely beyond any singing of it.
***
GUS SILBER is a fantastic South African journalist, author, scriptwriter, speechwriter and tweeter. He "plays with words and sometimes works with them too".
Follow Gus on Twitter: @gussilber or on Facebook: Gus Silber
"Cry, the beloved country, for the unborn child that is the inheritor of our fear."