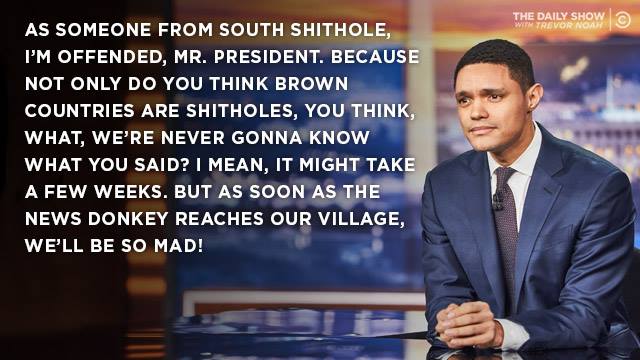 The South African expat, who hosts The Daily Show in New York, replaced the Korean segment he was going to broadcast with his views on Trump's alleged words instead. The US President's comments were reported by the Washington Post to have been made during a White House meeting with Senators yesterday on immigration.
Trump, who favours a credit-based system rather than the lottery system, apparently questioned why people from "s**thole countries" like Haiti and African nations are allowed to move to the United States.
Although Trump has since denied he made a comment attributed to him about Haiti, he did not deny the sh*thole reference.
EXTRA: Watch Trevor Noah Between the Scenes – On Donald Trump's Alleged Sh*thole Remark