At first most people thought it was fake news (due to headlines involving Hermanus), but turns out it's real – a 6.6 magnitude earthquake struck (quite far) off the South African coast on Sunday afternoon local time. In fact two powerful earthquakes in the region were recorded on Sunday.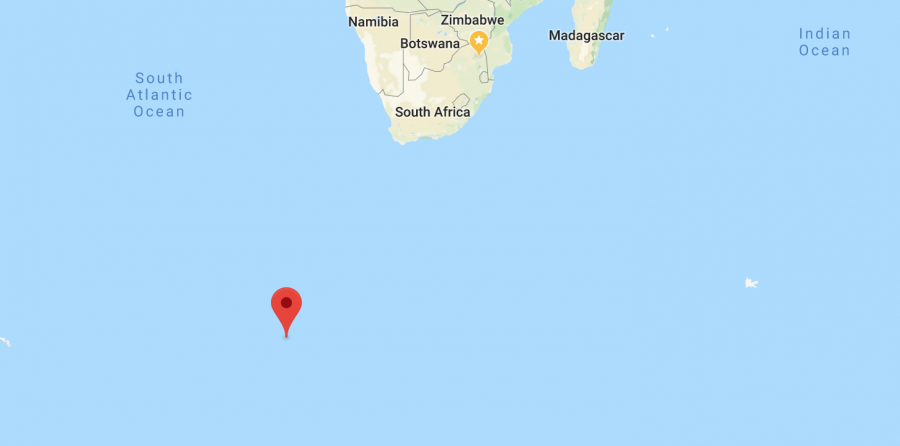 The earthquakes, south west of Africa, were confirmed by the US Government's USGS (United States Geological Survey).
The first 6.6 magnitude earthquake was at 16h03 (UTC) and the second – a 5.0 magnitude earthquake – was two hours later at 18h09 (UTC)… which would have been 18h03 and 20h09 local South African time.
Both were at a depth of 10km and are not expected to cause any damage to the SA coastline. No tsunami warnings have been issued.
According to The Watchers, it apparently hit the Shaka Fracture Zone.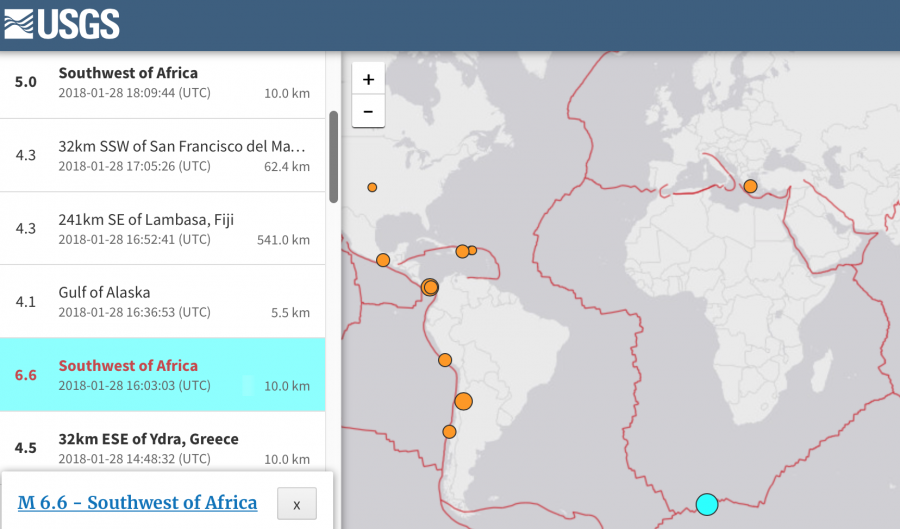 A few Hermanus residents appeared a little shaken on Sunday evening after social media reports that the earthquake was 2208 km southwest of Hermanus… but in fact 2,000 km is far, far away!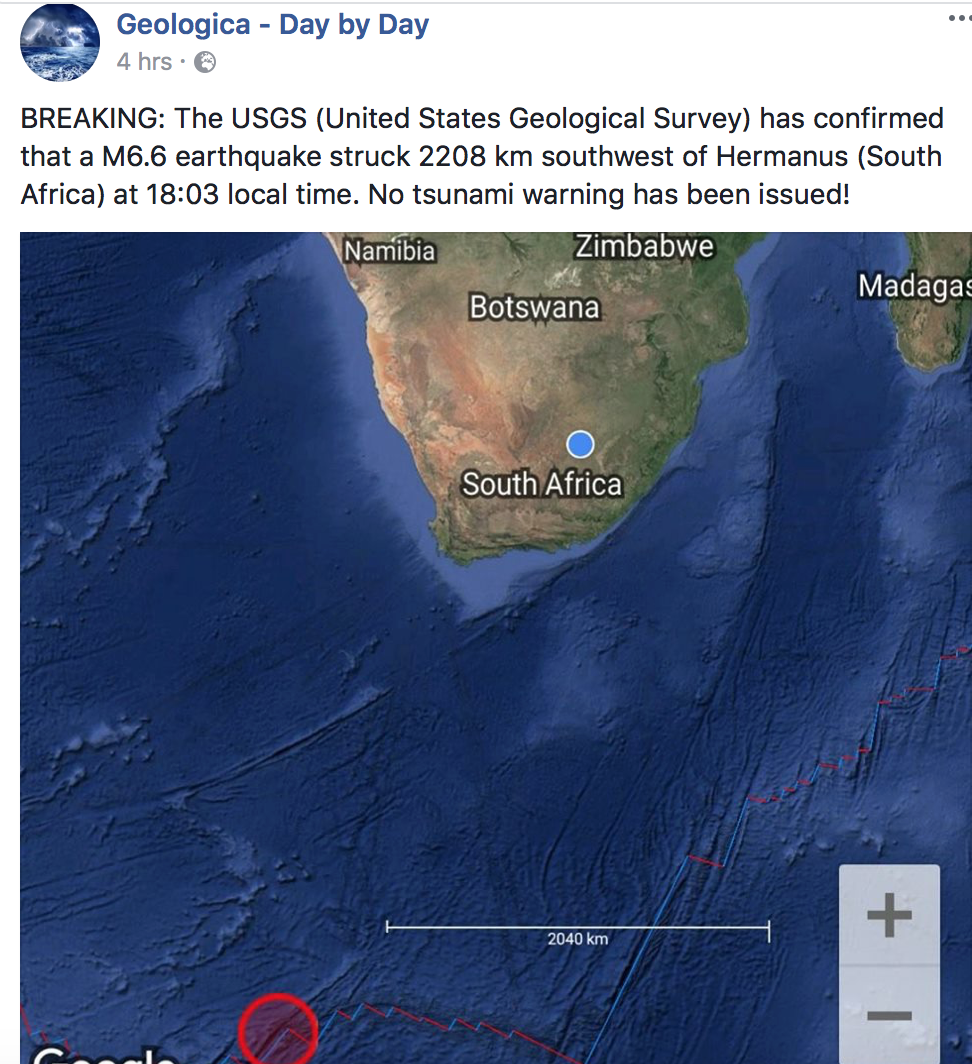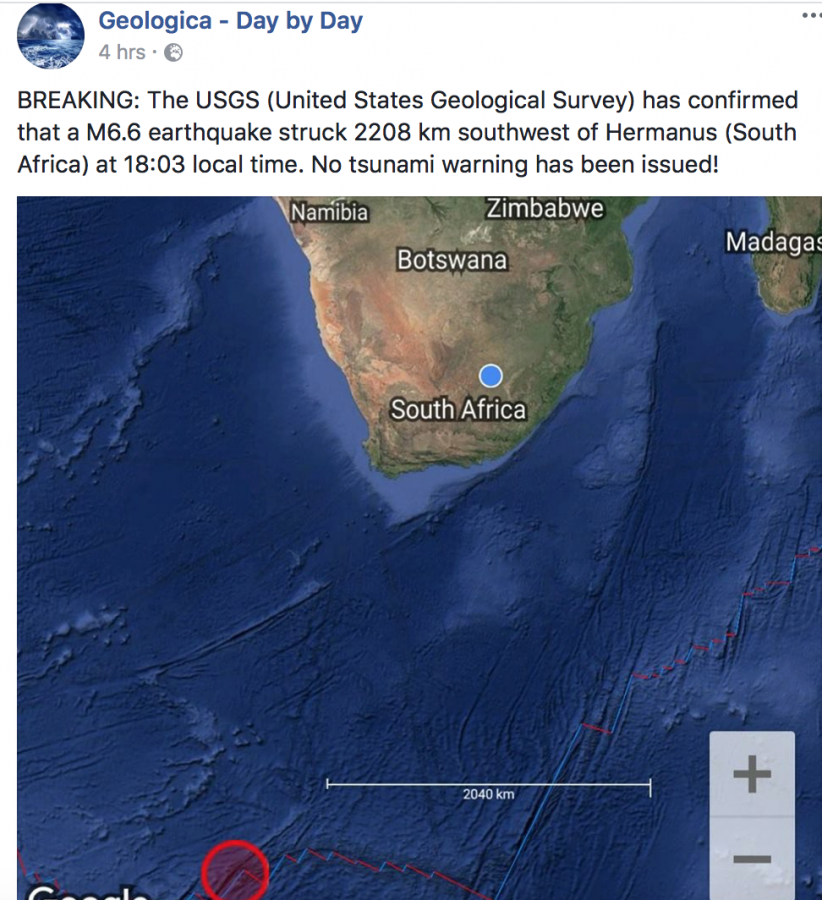 Friends and family of Hermanus residents also took to social media to check their Hemanus loved ones were okay!