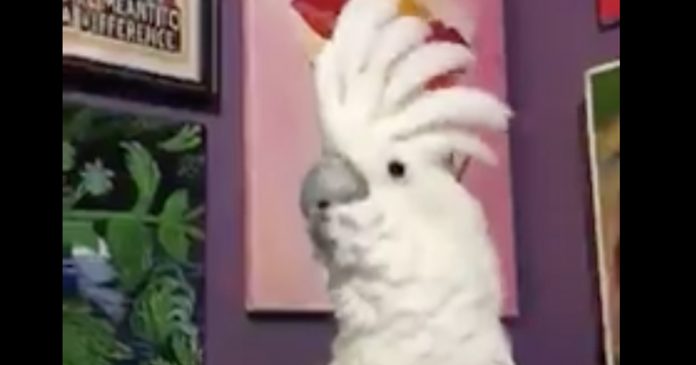 Check out this version of 'The Lion Sleeps Tonight', performed by a cockatoo, which has been going viral since last year and has attracted over 8 million views with no end in sight!
As someone explained, part of the joy in watching the bird, believed to be an Indonesian cockatoo species, is recognising so many of our human friends in this performance – "when a song plays and your mate sings the chorus but doesn't know the rest of the song, but is happy to still get into it".
Watch cockatoo bird's version of The Lion Sleeps Tonight
lmao this is one of the best videos i have ever seen

Posted by Rainbow Chicken Memes on Friday, June 23, 2017
The song – 'The Lion Sleeps Tonight' – which is most often associated with 'The Lion King', was born in a small town in South Africa almost a century ago. Originally called 'Mbube' (which means lion in Zulu), the song was written by Solomon Linda – who was born near Ladysmith in KwaZulu-Natal (KZN) – and recorded by him in 1939.
American lyricist George David Weiss wrote the words for the English version, which was made famous by the Tokens as 'Wimoweh' or 'The Lions Sleeps Tonight', in 1961. After the song made millions, the music company that owned rights reached an agreement in a lawsuit with Linda's descendants who live in KZN.
Watch The Lion Sleeps Tonight
For a version that includes some beautiful shots of Africa…
Miriam Makeba singing "Mbube" in the first of part of this performance in Stockholm in 1966:
View more versions of Mbube (including one by Grammy Award winning SA band Ladysmith Black Mambazo) and The Lion Sleeps Tonight videos here.