New South African President Cyril Ramaphosa is certainly wooing the DA's Western Cape residents… and inspiring the whole country! He has invited locals in Cape Town to join him for an early morning walk from Guguletu Sports Complex to Athlone Stadium.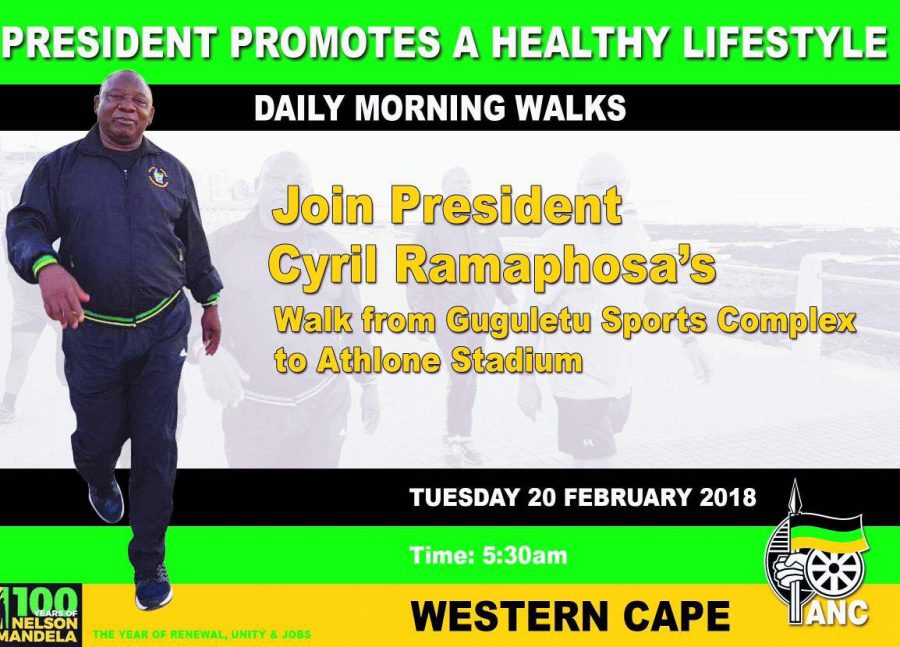 It's a very early start – 05h30 – leading SA writer Gus Silber to joke: "Wow. The New Prez really meant what he said about the New Dawn. Set the alarm, South Africa. Everyone needs a daily Constitutional!"
Later in the day Ramaphosa will be responding to Monday's SONA replies and debate.
The 5km walk is intended to encourage communities from townships to Cape Town metro to start a healthier lifestyle.
Ramaphosa's invitation is also most likely not just a physical invitation, but also a figurative one, inviting the citizens of South Africa to join him in walking a new path to a healthier, better future for the country.
As Gus says, "everyone needs to exercise their rights"!
When the incoming President walks with Swag at the Sea Point Promenade 😂😂 pic.twitter.com/0lWXIqybDI

— Mandla Sibeko (@msibeko) February 15, 2018