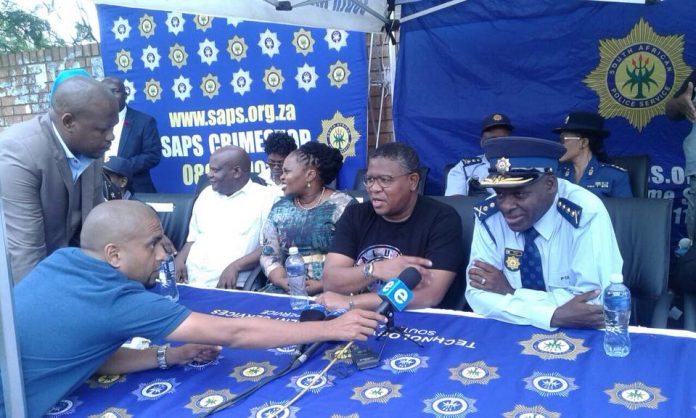 The search in South Africa for more suspects linked to the Ngcobo police murders in the Eastern Cape continued Sunday, despite an earlier breakthrough.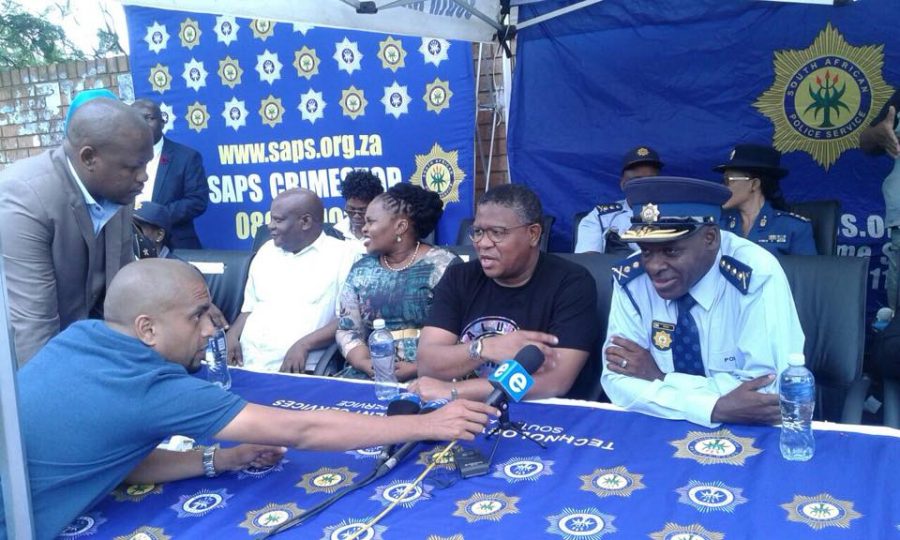 On Friday night, police received information that the unknown gunmen were hiding at the Seven Angels Church in Nyanga village at Ngcobo in the Eastern Cape.
In a shoot-out between a police special task force and the gunmen on Friday night, seven suspects were shot dead and 10 others arrested, while some apparently managed to escape. The search is underway for the escaped.
The suspects are linked to the mass murder of five police officers, who were gunned down while on duty at Ngcobo Police station in the Eastern Cape on Wednesday morning.
A retired soldier, was also killed during the shooting.
Police Minister Fikile Mbalula said this "tragedy will remain one of the worst moments of our democracy, where protectors of our democracy and people were under attack. What happened at Ngcobo must never happen again in our republic".
The Minister, who visited the area together with Police National Commissioner General Khehle Sitole, on Friday welcomed the breakthrough with the takedown operation, saying the officers must continue "to assert the authority of the state and affirm rule of law".
"Police arrested suspected criminals in a satanic place masquerading as a church. Our people must be vigilant and report these kinds of places. We urge our people to continue working with the Police for a peaceful and prosperous South Africa," the Minister said.
General Sitole assembled a multi-disciplinary team, consisting of experienced detectives, the Hawks, Crime Intelligence, National Intervention Unit, Special Task Force and Tactical Response Team.
The instruction by General Sitole was clear – investigate the murder of police officers and bring the killers to justice within 72 hours.
"I must thank the police for a job well done, they must continue to assert the authority of the state and affirm rule of law," Minister Mbalula added.
General Sitole also welcomed the arrests saying: "I am extremely proud of the entire investigation team as well as the medium to high-risk teams for their unwavering commitment to this case.
"While I have welcomed the outcome of this tireless investigation, I feel that this is still little comfort for the families, relatives and colleagues that are mourning".
A memorial service will be held on Tuesday for the murdered police officers. T
General Sitole has urged South Africans to help make South Africa a safer place by reporting crime before and after it happens to the SAPS Crime Stop number 086 00 10111. Callers may remain anonymous and all information will be treated in the strictest of confidence. – SAnews.gov.za