Seven slaughtered rhino were reportedly discovered at iMfolozi in South Africa in a single day last week, although two of the rhino may have been killed a fortnight ago.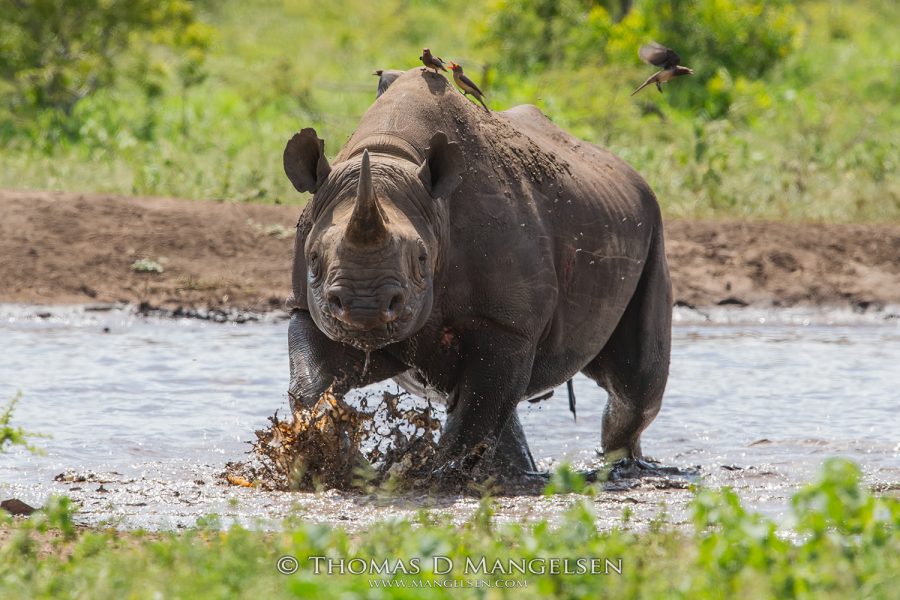 According to Ezemvelo KwaZulu-Natal Wildlife spokesperson Musa Mntambi the rhino had all been poached, and dehorned.
The seven rhino carcasses were found in the Makhamisa Section of Hluhluwe-iMfolozi Park in the 96,000ha reserve.
According to Ezemvelo KZN Wildlife's Rhino Security Manager, Cedric Coetzee, the park is dealing with up to five gangs of armed poachers entering its premises daily.
The Park told local reporters that two of the rhino may have been killed up to two weeks ago, but had only just been discovered because they had been butchered in thick bush. Apparently one of the Park's strategies for discovering poached rhino is to observe the behaviour of vultures, and the dense vegetation would have prevented the carcasses from being visible to the birds of prey.
The rhino were all within 800 metres of one another.
One former senior ranger told The Times he could "no longer remain silent" and said he believes the deaths are an indication of "a massive internal problem" in Ezemvelo. He said: "If well-planned' regular patrols were carried out' field rangers would soon get to know the rhino concentrations in their respective areas."
Rhino poaching in KZN has increased massively in the past couple of years, as poachers have relocated to the area after more intense anti-poaching strategies were implemented in the Kruger National Park.
Visit The Times for more.